At the dawn of the 21st Century, Nigeria started showing signs of expansion. With GDP expansion averaging over 6 percent between 2000 and 2013, its economy eventually became Africa's largest.
In the process, it had graduated to the World Bank's list of lower middle-income countries, with a GDP per capita (in terms of purchasing power) above $7, 000. The World's Economic Forum was set to be hosted in 2014, in the country's capital of Abuja. It would have been the first time a developing country will host the world's most powerful economies. However, with recent bomb blasts a few days to the event, Nigeria lost that opportunity.
The outbreak of Boko Haram insurgency not only stopped Nigeria's upward trajectory; it reversed her gains from over the years. She plummeted from being described as the world's happiest people to being blacklisted as the world's most terrorized country. This is what a decade of conflict does to a country's development.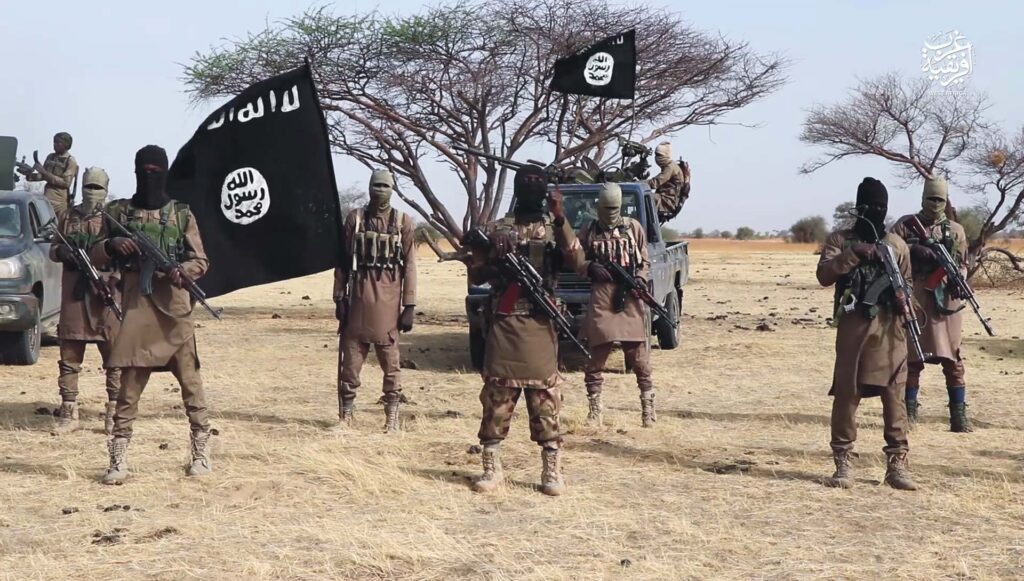 The resilience of Nigerians has been our only saving grace. For instance, Libya fared far worse, because they were unable to cope like Nigeria. The powers that be have a hard time understanding why Nigeria still stands as an entity. Even the CIA predicted that Nigeria will cease to exist by 2015.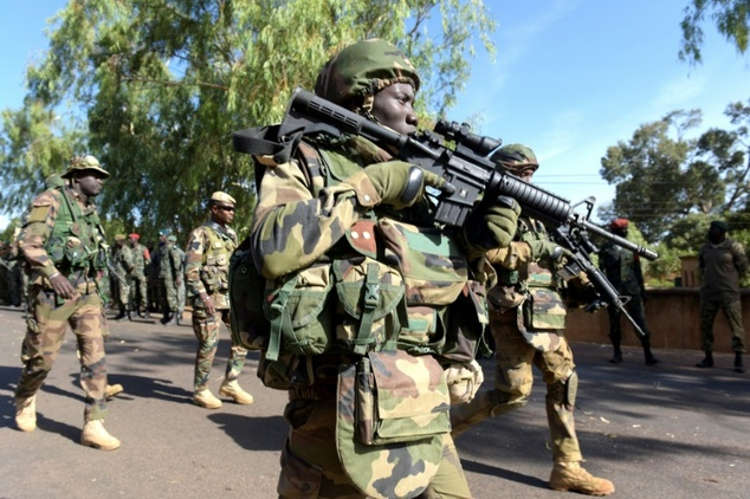 Nigeria has been wrecked with extreme security challenges, since the civil war. In 2015, the United States was confident that electoral violence was inevitable. French-based media firm, France 24, did a Special report on the impending war, analysing reasons the war was imminent.
Forty-eight hours to election day, three United States Marines VSP- Osprey aircrafts landed in Ghana's Accra's airport, with 300 U.S Marines. Their task was to move into Nigeria and evacuate foreigners when violence erupts. Yes, they were that confident that the war was inevitable.
Fortunately, however, electoral violence was not recorded in Nigeria. That election was the freest and fairest election in Nigeria's history. It also marked the first peaceful transfer of power in our history. To further reshape the international public opinion on Nigeria, the Nigerian Army did what the CIA predicted will take at least 5 years to accomplish: it reclaimed all lost territories from Boko Haram and it also captured Camp Zairo.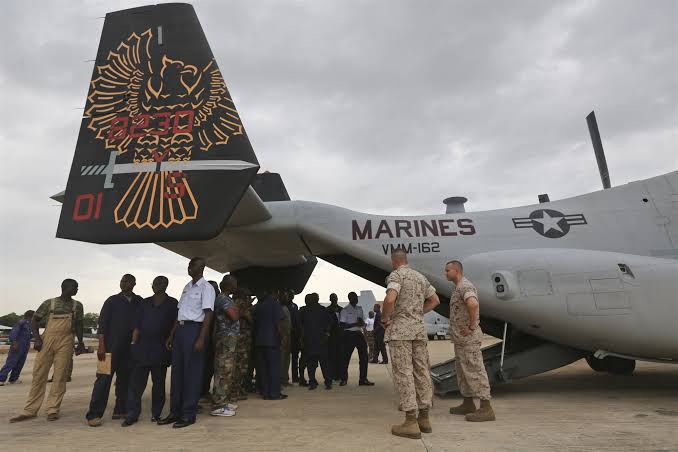 For the United States, this was a blight on their security intelligence. Three times the CIA had made damning predictions about Nigeria and three times the predictions had failed.
That, coupled with revelations of secret Chinese drone sales to Nigeria, ignited panic in the US and France. You can understand their desire to figure out what was going on. Then, the bizarre $2 billion request by President Obama from Congress for the construction of bases in Niger, Chad and Cameroon, two weeks after the fall of Sambisa (Not when the Chibok girls were kidnapped, or when Boko haram was terrorising Nigerians).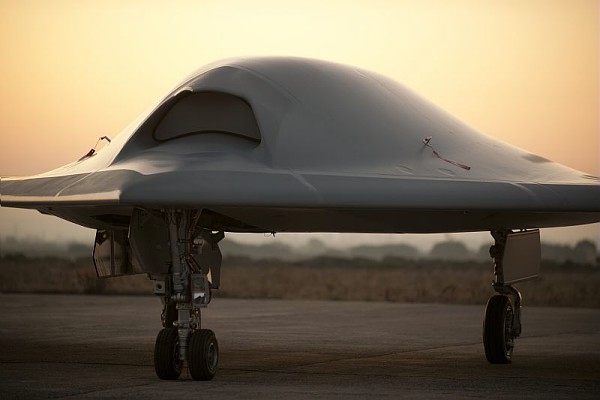 While American caterpillars were constructing tarmacs for a new air base, Nigerian caterpillars were busy clearing the Sambisa to give way for the construction of a shooting range and sporting complex for the Nigerian army to hold sporting events. The army was even lucky to hold one sporting event. The moment those drone bases in Niger, Cameroon and Chad became operational, Boko Haram staged a spectacular comeback. It didn't take long for ISIS to traverse the Sahel to Mali, Niger and, eventually, into Northern Nigeria, "UNDETECTED" by the myriad of U.S drone bases setup in West Africa.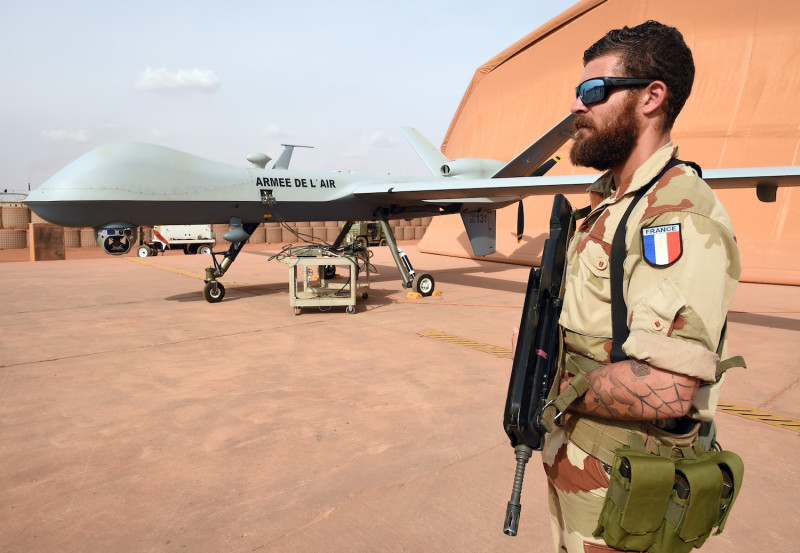 In a bid to further suppress their disgrace, they stopped using the term Boko Haram and adopted the term ISWAP. However, that is history. And I hope the Nigerian government will learn from it.
The Nigerian military is back stronger and better equipped with a new found resolve.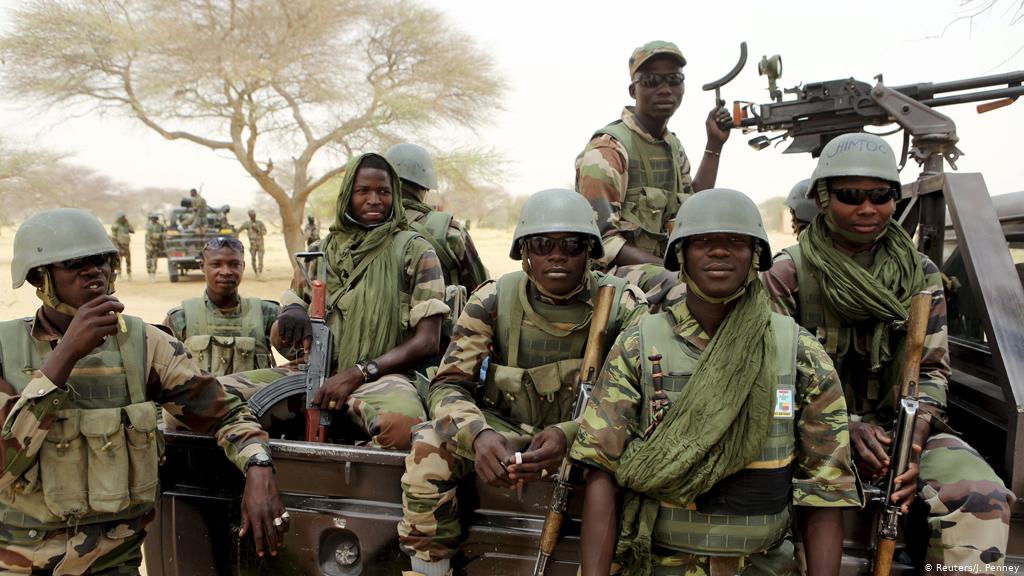 When Chadian forces and their French overlords executed a public relations coup against Nigeria, with Chad lying about holding Nigerian territory and calling the media to embarrass Nigeria, Nigeria maintained strategic silence.
However, there is only so much Nigeria can tolerate. Nigeria's Defence headquarters gave a strongly worded rebuttal, noting that Chad cannot take glory for Nigeria's gallantry and contributions in the ongoing war against insurgency.
Nigeria was only, largely, maintaining strategic silence. It was not yet strong enough to potentially confront a Franco-Chadian alliance, in defence of its territory, and it refused to be goaded into a diplomatic spat.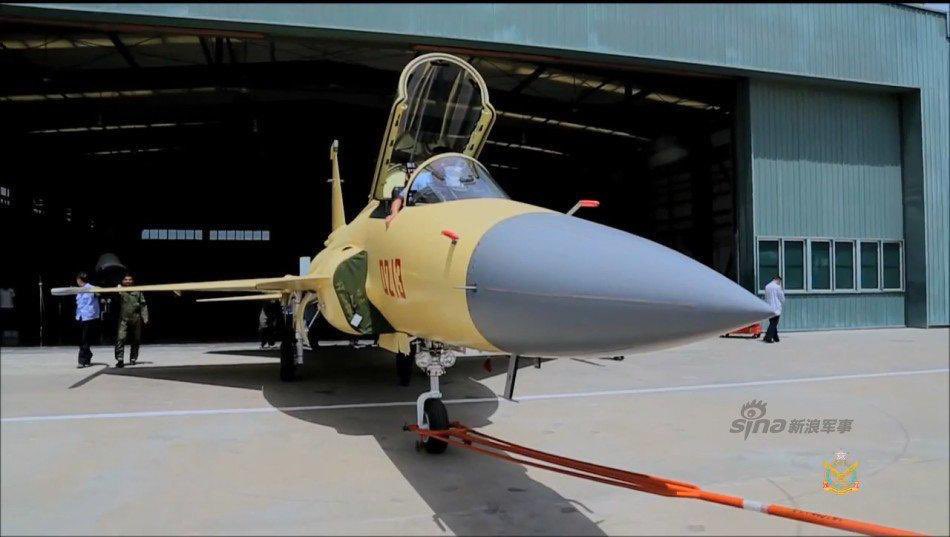 Nigeria has discarded the policy of strategic silence, because it now has a force powerful enough to back it up. Last week, Nigeria announced that it will resume oil exploration in the Lake Chad basin. Yesterday, the army spokesman said Boko Haram will not be allowed any escape route anywhere in the region.
Boko Haram fighters still have time to repent before the full might of the Nigerian military is brought to bear. The U.S. is trying to have talks, but the Nigerian military has no intention of stalling. This will not be another 2014 sham ceasefire deal.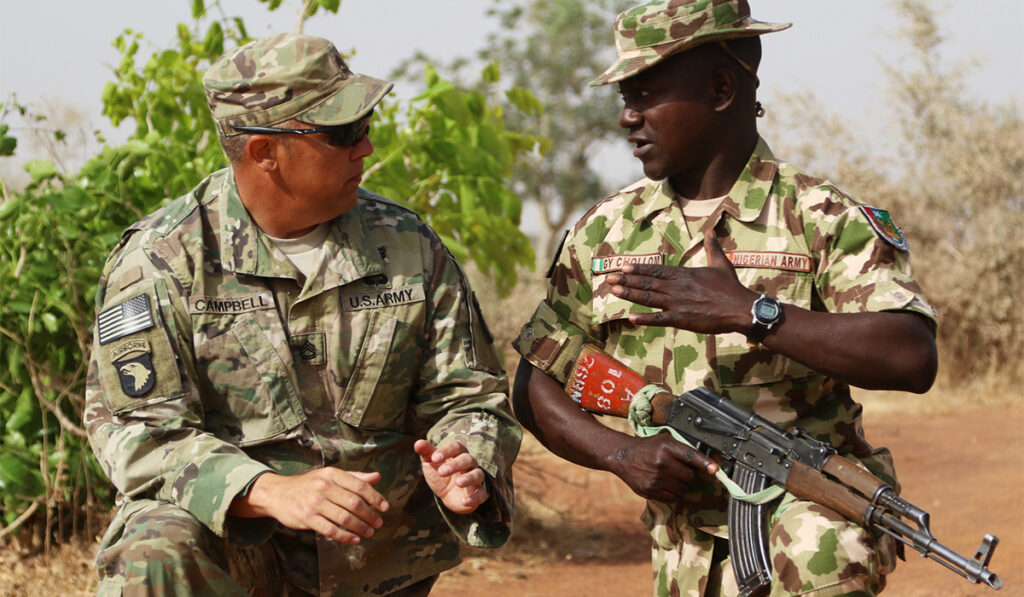 The United States is the greatest military power the world has ever seen. The import of this declaration vis-a-vis the current security upheaval in the region makes it very sad. In a perfect world, it will be a great privilege to have the world's greatest superpower in your backyard. Boko Haram would have been obliterated by now. It's sad how geopolitics has turned this privilege into a nightmare. Try and wrap your head around the fact that the CIA has an independent air force that consists of almost 2,000 armed attack drones. That's more armed attack drones than Russia and China put together. The CIA also has its own dark project independent of the military.
For over two years now, Zamfara state in North West Nigeria has become the hot-bed of banditry. Day after day, the outlaws had held the state by the jugular, killing and kidnapping tens of people, and rendered thousands homeless.
Their activities overwhelmed the Police and other security agencies whose mandates were to maintain internal security. However, in recent times, the Nigerian military has risen to the challenge and scored some quick wins to reverse the situation and restore normalcy to the state.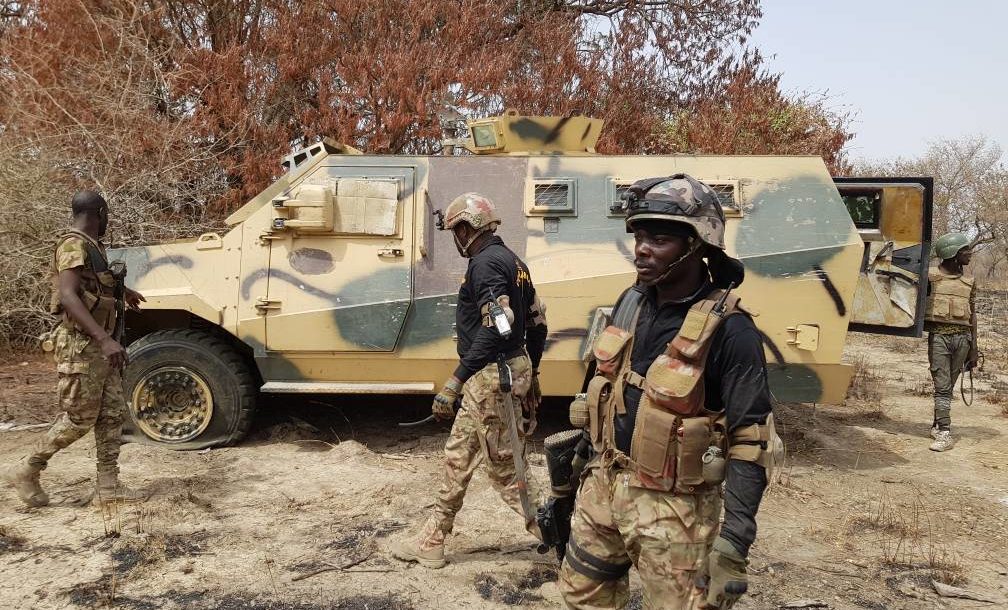 Part of the military's strategy was to boost the efficiency of air operations by obtaining and utilising required platforms to fight the adversary. Recently, Nigeria acquired eight Unmanned Combat Aerial Vehicles to enhance the Intelligence, Surveillance and ISR and strike.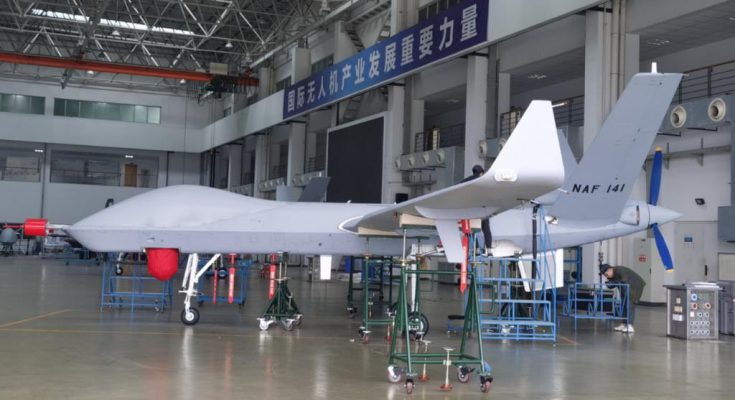 The Nigerian military is finally done with keeping diplomatic decorum. It has consistently improved its force's strength, tactically, and it is on a sturdy race to the finish line of eliminating insurgency and maintaining peace, amid all doubts, across the federation.
Follow us on social media