One of my favorite aspects of my job is the opportunity to meet and interact with fascinating people from the corporate, entertainment, and business worlds. It affords one the opportunity to learn and basically know something about everything. So, I was especially excited when I found out I'd be interviewing a fisherman. Fisherman?!
In my minds eye, I was on a canoe in the creeks of Yenogoa or on a lake in Cross River State, interviewing an elderly fisherman. I imagined him to be poor and basically engaged in subsistence fishing. To say I was taken aback when I heard a Caucasian middle-aged man speaking Pidgin English on the other end of the phone is an understatement. What, after all, is a European Fisherman doing in Nigerian waters, and what makes him special?
A search of his instagram handle and Youtube would soon remove all doubts. Elcapitano is an Italian who has lived most of his adult life in Nigeria. He has deep business and family roots here, speaks Pigin English quite well, mutters some words in the major languages and spends his leisure time fishing in different lakes and rivers from Jabi Lake in Abuja to Lagos Beach etc.
In this interview, Fabio Beccarelli popularly called Elcapitano for his seafaring live style travels through time to tell us how he came about sports fishing and what he loves most about Nigeria
You seem so at home in Lagos, how long have you been living in Lagos?
I am third generation in Nigeria, Lagos is home. I have been living here most of my life. I also lived in other parts of Nigeria like Abuja, Enugu, Uyo…
What is fishing for you?

Fishing for me is a way of life, it is everything, it is part of who I am, I belong to it. Whether you are fishing in the river, in the bush or fishing in the mountains, lake, or in the ocean or the lagoon, wherever you are actually fishing, you come alive in contact with nature, you connect to it. As a human being you are part of nature, when you are there all your senses come alive, your eyes, your touch, your smell, what you hear… and when fishing, in that moment that you hook a fish you connect to it, and you are a part of it. You are in that moment of adrenaline, happiness, love, respect, accomplishment… feelings are many.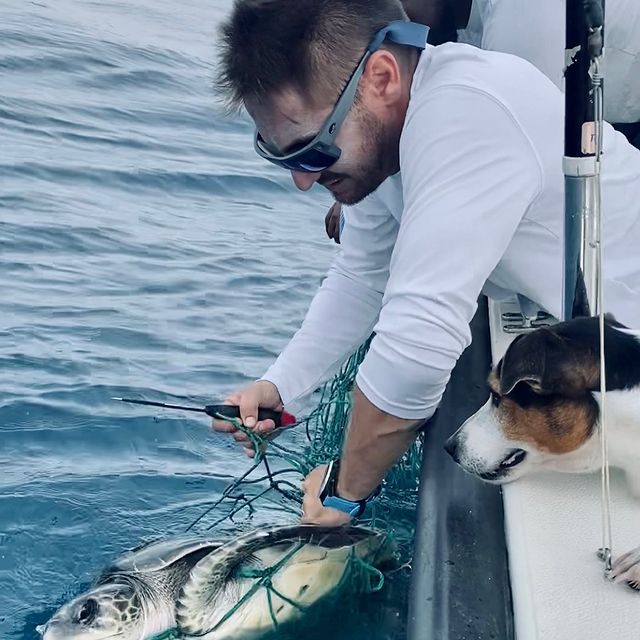 Is there a big community here in Lagos engaged in sportfishing?
Yes, there are quite a lot of people active in Sport Fishing. I am actually a founder of the Sport Fishermen Association in Nigeria where in the past we used to organize fishing competitions and events. Due to Covid and the current situation we have left this behind for a couple of years now, but looking forward to restart.
Most Nigerians would wonder why you throw the fishes back after catching them?
I understand it may be shocking for people not engaged in the sport, but like all sports there are rules and policies that are internationally accepted. Sport fishing is about the enjoyment of fishing, the fight with the fish, you respect the fish for that… If all Sport fishermen would keep every catch, sustainability of the water would be difficult, so in order to ensure the continuity of species the rule is that you only take home what you will eat.
Is a license required before engaging in sports Fishing activities?

Well, that depends on the area or region. For example in Abuja and Abeokuta you need a license for internal waters. On the other hand, for the ocean you do need a boat license and captain license.

In what ways can the Government maximize our lakes and waterways to generate revenue from activities like sportfishing?

Regarding security, which is usually the main concern, Navy, NIWA and other authorities are doing a good job in keeping our waters safe.

However in Sport Fishing not everything that shines is gold. Having the opportunity to be out there in the ocean also gives you another reality. Water is often full of plastic and commercial overfishing among others. Both fish species and sport fishermen are currently facing an important amount of pollution.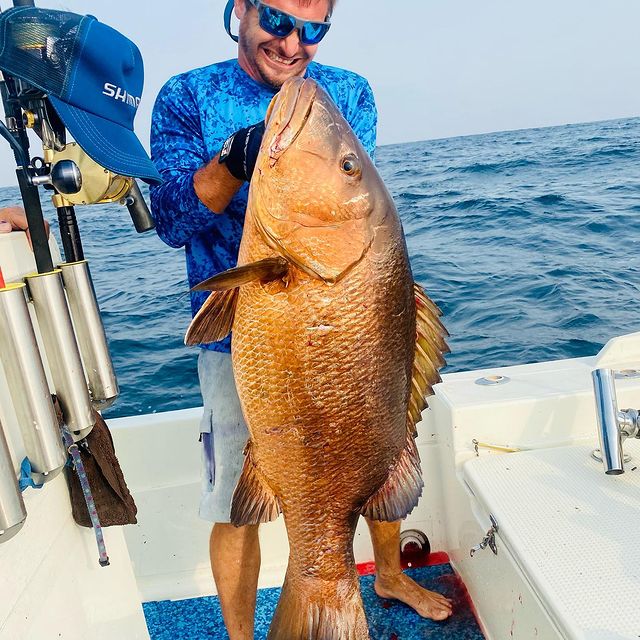 In my opinion the government could work on more policies to maintain the environment and make it more attractive to other Sport Fishermen, that surely would increase its revenue and at the same time guarantee the unique local treasure that is in our waters.
From your Youtube videos, you seem to be quite knowledgeable about fish and fishing, do you have an educational background in Agriculture ?

Thank you. I am lately more focused on Instagram than YouTube because my actual job is taking most of my time, but fishing has always been more than my passion since I was a kid, it is a part of me.
I grew up in a fishing environment: my grandmother used to fish, my father used to fish, my first word was 'fish' (that was really a disappointment for my mother haha…) I used to read everything related to fishing, and all my interest in school was towards it. The years I lived out of Nigeria were actually to study in a Marine School in Venice (Italy) where I graduated.
Everything I know about fishing has been by experiencing it in Nigeria and any other water around the world that I had the chance to visit. As my wife always says, I will find fish wherever you take me.
Have you thought about organizing an annual or quarterly sportfishing activity in Nigeria ?

Yes, as I mentioned previously, this is something I have already done and I will get to it again as soon as this pandemic gives us a break. I also used to take people fishing on my boat on charter trips and looking at how many people are interested it is surely something I will get back to. I receive many daily requests to go fishing with me so a 'Greet & Fish' event will be organized from my Instagram page as soon as more local and international sponsors are involved. I also have a lot of future plans to keep developing Sport Fishing in Nigeria. Follow me on @elcapitano_fabio if you don't want to miss any better!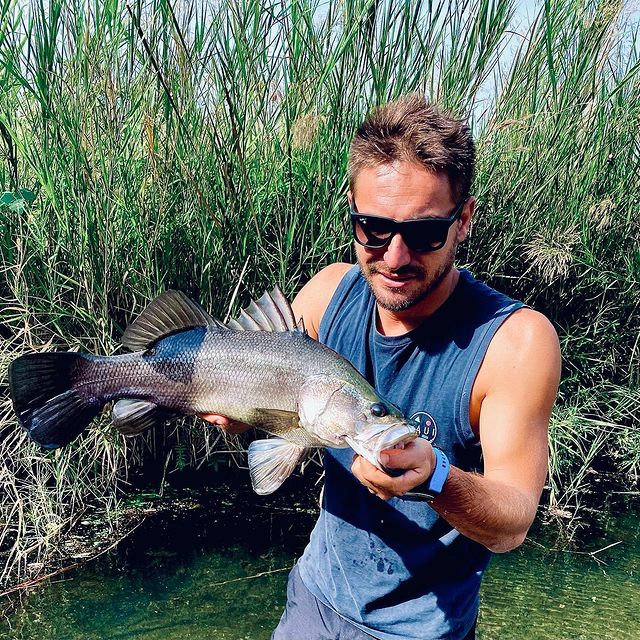 What lake do you look forward to fishing in ?
I really would love to fish in Gashaka Gumti National Park (Taraba, Nigeria). I heard that the place is amazing, unique and nature is at its finest. Can't wait to visit!
What's your favorite Nigerian Delicacy ?

Ahh, When it comes to food I can chop well, well. I can eat any Nigerian dish and I don't really have a favorite, but if I need to pick one I would say snails and Okro Soup. You really opened my stomach with this question!
Follow us on social media