Gastronomy is the study of food production, preparation, selection and service. It encompasses the entire food culture, from the growing of ingredients to the sharing of a communal meal. Man has always experimented with vegetables, spices, and other food resources available to him, regardless of culture or country. Curiosity and experimentation have led to the discovery of delectable food combinations that water the mouth and delight our taste buds.
At Lagos today, we are profiling Lagos' Professional chefs who are utilising Nigeria's many natural food resources to make our favourite delicacies. We want to understand the processes involved in making some of the exquisite and mouth watering dishes available across Lagos' best restaurants. Here are a few questions and answers that will help us know our Chefs better.
1. Tell us about Chef Priyank
My name is Chef Priyank Singh, and I am the Head of Culinary for multiple brands in Africa and India. I have been with the company for many years, handling flagship brands such as Shiro, Hard Rock Café, Traders Vics, California Pizza Kitchen, and others. I have a degree in hotel management and 22 years of experience in the international culinary industry and circuit.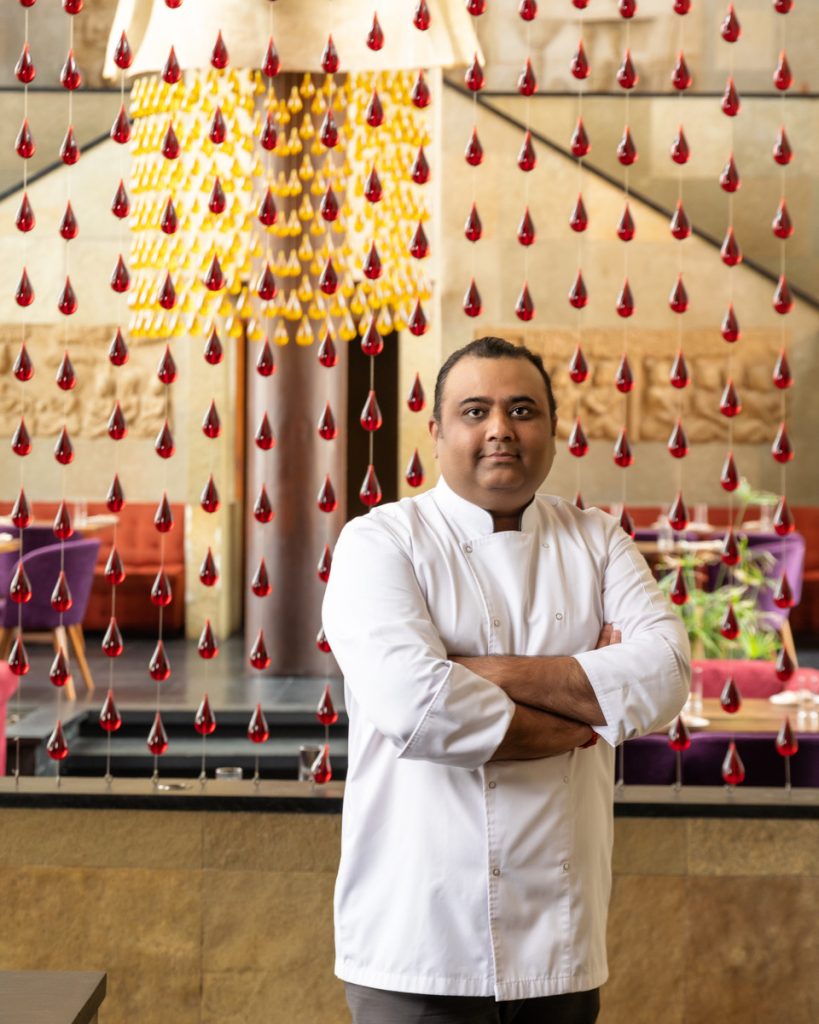 2. What is your signature dish and what is the process of making it ? Kung pao chicken skewers, SUYA Maki at Shiro.
The KUNG PAO CHICKEN SKEWERS are made with boneless chicken that has been marinated in a mixture of peanut butter, white vinegar, light soya sauce, sugar, oyster sauce, and Vietnamese dip. The chicken is then marinated overnight before being grilled to perfection. The Kung Pao Chicken Skewers are best served hot, with slathered spring onion with chopped & roasted Squashed Peanut on top.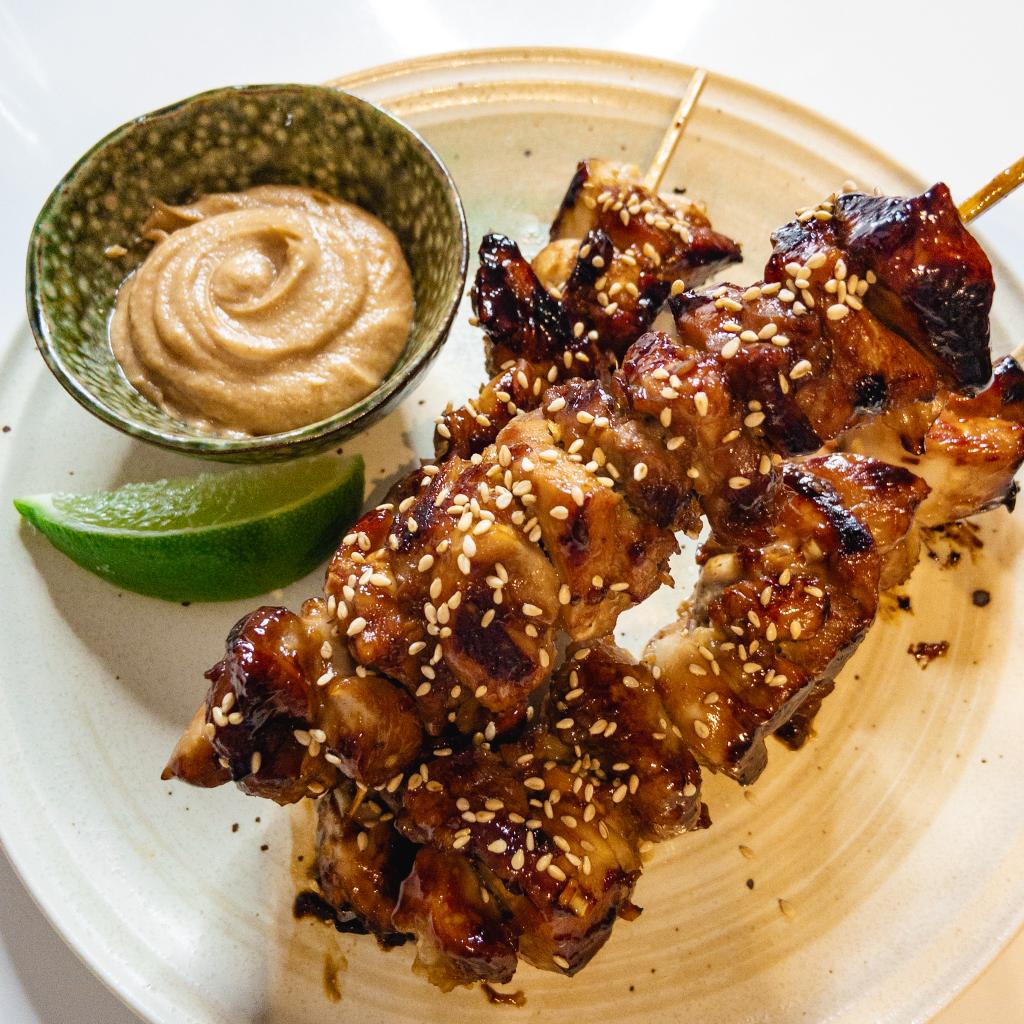 3. What are the three kitchen tools that you simply cannot do without?
Knife, measuring spoon and individual creativity.
4. It's quite conflicting to see more men as Chefs in a world where women are said to be the "owners of the kitchen" What are your thoughts on this?- It has long been assumed that men made better chefs than women in the corporate and professional world because of the long hours, work pressure, and load, whereas women were "Owners of the kitchen" in their household…. Women are to be treated as queens by their men, so men like us are always available to cook, serve, and please our women.
Though there is an increasing trend nowadays where women are taking up jobs as professional chefs, women chefs as entrepreneurs, and so on, a good example in Lagos is Chef Obi, who is doing well and giving well-established Male Chefs around the world a run for their money.
5. We believe there must be some sort of fulfilment that comes with being a Chef, tell us about this.
The passion and love for cooking itself, as well as the joy good food brings to people's faces when they admire and taste your food and keep coming back to indulge in some of their favourites, or when a guest says they went on vacation for a while and have been craving your food. This brings me a lot of joy.
6. Can you give us more insight on kitchen behaviour, what it entails and its importance –Kitchen discipline, teamwork, hygiene, consistency, and creativity are all essential. A well-disciplined and motivated team can perform well in any given situation and has a positive outcome of creating and serving a good dish while adhering to the best hygiene compliances.
7. Working in a kitchen as a chef can be a fast-paced, exciting job, how do you ensure you make out time to relax ? Yes, the kitchen is an exciting place to work; being a chef entails not only cooking but also a variety of other aspects of management. A well-planned schedule and 5 minutes of self-review of one's work before beginning the day in the kitchen will work wonders and save you a lot of time to relax.
8. As a chef, you generally plan your menus, create new dishes and experiment with new ingredients or recipes. What is your creative process like ?
The majority of it is based on our targeted clientele and what our guests require. As a result, we develop food concepts, play with a simple mix of colourful ingredients, and strive for a well-balanced flavour profile.
9. Most Chefs seem to have taken a detour from previous careers to their current work as chefs. Can the same be said of you ?
Being a professional chef has always been my priority and passion, but I must admit that I began my career as a Hospitality Marketing Executive for a Hotel and later changed my career path to become a Chef.
10. What qualities do you believe make a good chef?
"The eyes are much larger than the stomach," A creative presentation and flavorful taste are essential components of a dining experience in order to create appetite while also showcasing the Chef's knowledge and creativity. Sometimes a simple combination of ingredients results in a delicious dish. The key to becoming a good chef is to maintain a constant appetite for learning.
11. Is there a meal you enjoy cooking the least .What do you do to ensure that it's still prepared properly?
Following proper recipes and set processes is the key to preparing a good meal every time. I enjoy cooking a variety of dishes, and it is always a pleasure.
12. Are there chefs you admire ? If any, tell us what you admire about them?
I admire many of them, some for their cooking abilities, others for their presentation, and still others for their use of simple products. There is always a distinct element in their personalities that I admire and try to learn and incorporate into my own.
13. In what ways do you believe the culinary scene in Lagos, as well as Nigerian cuisine in general, aid the hospitality and tourism industry?
Different culinary offerings have recently increased within logos, with many specialised restaurants and hotels offering a variety of culinary experiences.
Nigerian cuisine is becoming more popular in the United States, Europe, the United Arab Emirates, India, and throughout Africa as the number of Nigerians travelling abroad has increased in recent years. Dishes with suya, jollof rice, chin chin, and pepper soup have taken on a newer form in various cuisine styles. We've also added it to our menus as SUYA JOLLAF MANIMONO at Shiro and Hard Rock Café, where it's well received by both domestic and international customers.
14. What are the most difficult challenges you face as a Chef or Restaurateur? The most emotionally challenging situation for us is losing any of our trained team members, who have become like family to us over time. Second, in Nigeria, there is inconsistency in the availability of key ingredients. Which sometimes makes us wonder what to use as a substitute to ensure our dishes on menus remain consistent in taste and quality over time. However, "it's a Chef's job to make it right" and we manage to do so.
Follow us on social media