Lygia and Robert wanted a picture of them with their 10-month old daughter that could be framed to reflect the happy times they had spent in Dubai.
That moment was captured by a professional photographer at a popular sun-drenched beach with the iconic Burj al-Arab hotel in the background.
After spending 10 years in the city where they met, fell in love and started a family, Lygia and Robert are getting ready to say goodbye to Dubai.
Both of them used to work for the travel industry but lost their jobs due to the economic fallout of the coronavirus pandemic.
Despite their best efforts they could not find any new employment opportunities, forcing them to take the tough decision of going back to their home country – Brazil.
"We always imagined our daughter growing up here. But we have zero income. We can't afford to live here," Lygia says.
It is a choice facing tens of thousands of migrant workers across the United Arab of Emirates.
Many of them have spent decades in the country, but with no formal route to citizenship or permanent residency, and no social welfare benefits to bridge the hard times, most are left with no option but to leave.
Oxford Economics, a UK-based advisory firm, estimates the United Arab Emirates could lose 900,000 jobs among a population of under 10 million, meaning some 10% of its residents could be uprooted.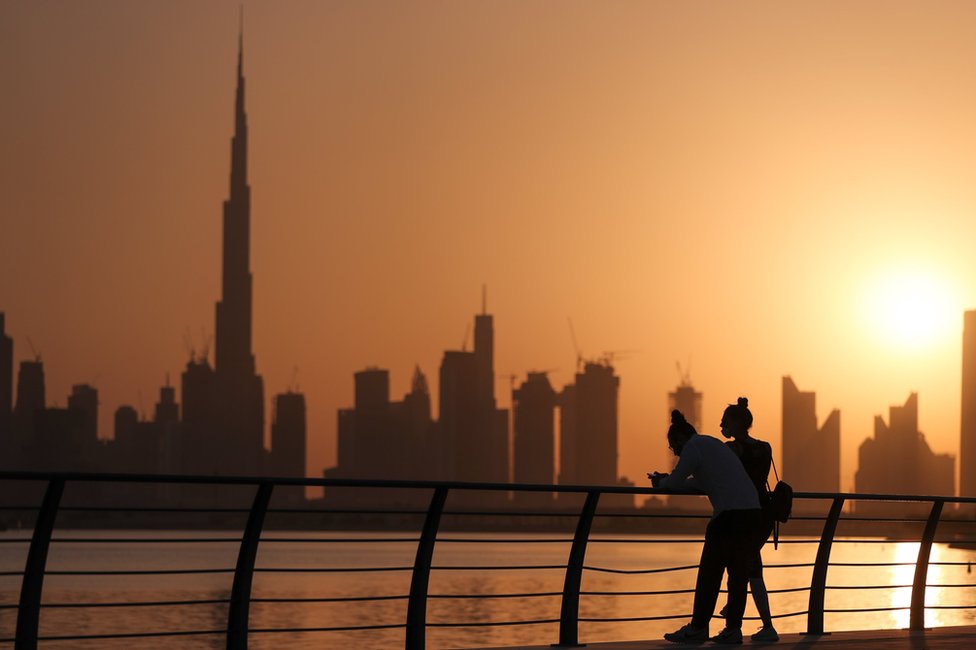 It is not just qualified professionals who have been caught in the coronavirus squeeze. Blue-collar workers that form the bulk of the workforce have also not been spared.
Last month, Momin left for Bangladesh after working in construction for eight years.
The project where he was working stalled in March, when the UAE reported its first Covid-19 deaths.
A month later, Momin and other colleagues were told that their employer would not be able to pay their salaries but would allow them to continue living in company-provided rooms at a labour camp until they were able to go back home.
"I was the breadwinner of my family. It's very difficult to find a job here in Bangladesh because of the pandemic," he says.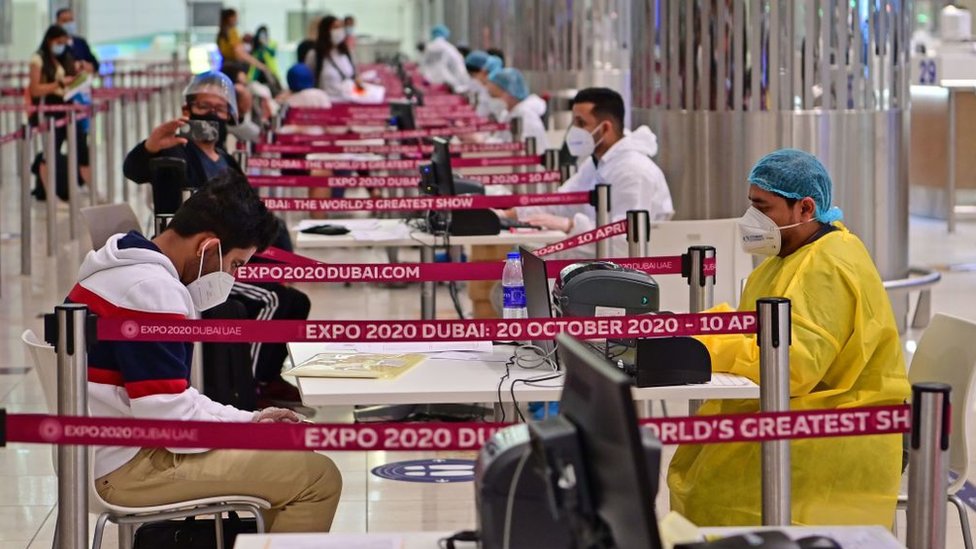 The UAE's economic model is built around the presence of foreign residents, who currently comprise about 90% of the population.
Among the seven emirates that make up the Gulf state, Dubai's economy relies heavily on sectors that are driven by consumer spending, like hospitality, luxury retail, education and travel.
Karen Young, a Middle East specialist at the US-based American Enterprise Institute, does not expect the situation in the UAE to change anytime soon, as most business surveys show companies there are not hiring at all, with employment levels lower than the baseline.
"The next nine to 12 months will be a period of retrenchment. We will probably continue to see people leaving as there won't be many new employment opportunities," she says.
Unlike the UAE, many other Gulf nations are encouraging migrant workers to leave.
In July, Kuwait's National Assembly approved a draft bill intended to reduce their presence by proposing nationality-based caps.
Expatriates constitute 70% of the Kuwait's population, but its government wants to bring that down to 30%.
July also saw Oman's government order state-owned firms to replace foreign employees with Omani nationals.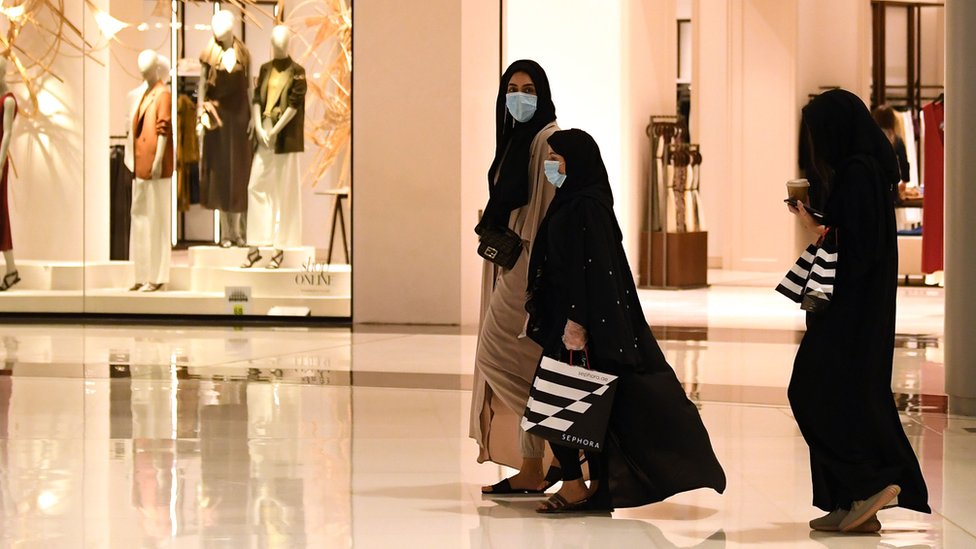 For decades, foreign workers have played a key role in building the economies of Gulf states, providing the manpower for key sectors.
The six Gulf Co-operation Council (GCC) member countries – the UAE, Kuwait and Oman, along with Bahrain, Saudi Arabia and Qatar – host the majority of the 23 million migrant workers living in Arab states, according to the International Labour Organization. Most of the workers are from Asia.
The International Monetary Fund forecasts that the Middle East is headed for an economic downturn this year that will be much worse than the 2008-09 global financial crisis, hammered by the coronavirus pandemic and record low oil prices.
Some Gulf nations are using this crisis as an opportunity to reset their economic models by reducing their dependence on foreign workers.
"In countries like Saudi Arabia, Oman and Kuwait, you will see more nationals taking jobs in the private sector, and that is going to be a big shift in terms of the social construct that has existed for decades," says Ms Young.
But unlike its counterparts in the region, the UAE needs to attract expatriates and tourists to resurrect local economic growth
Last month, Dubai took a step towards that objective by announcing a "retiree visa programme" for high-net-worth foreigners over the age of 55. They will be eligible for a five-year renewable visa if they meet certain criteria.
At the moment that is not an option for Lygia and thousands of others, who do not fall under that category. But she is hopeful that someday her family will able to return when the economic environment improves.
"This was our home. I would love to come back," she says.
BBC
Follow us on social media