Lagos State Governor, Babajide Sanwo-Olu, Friday, met with the President, Muhammadu Buhari to present a report on properties damaged by hoodlums in Lagos.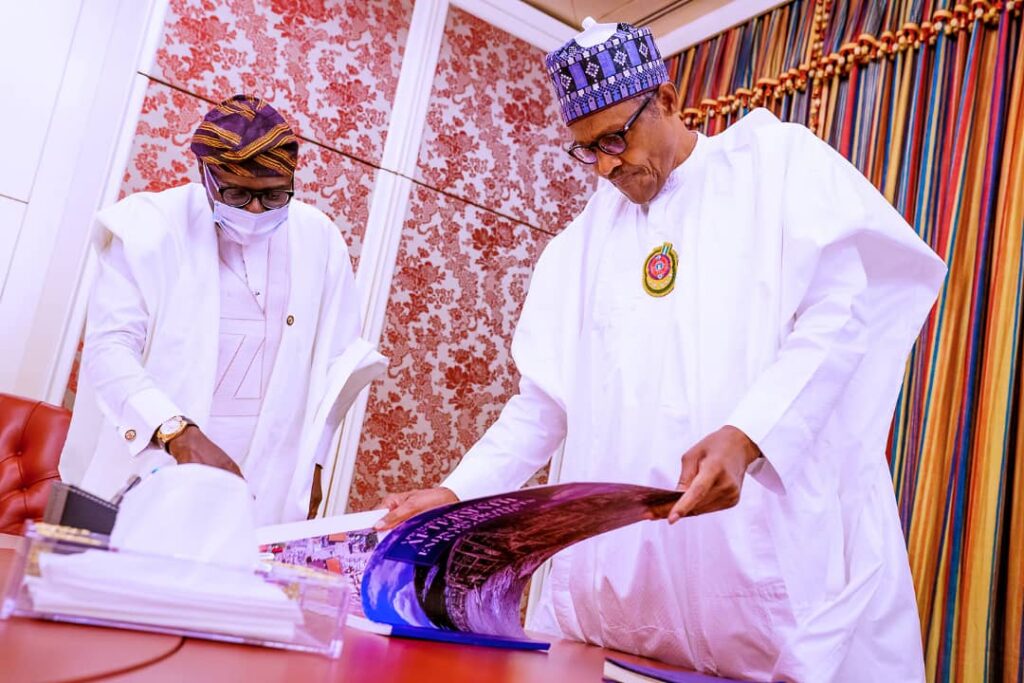 Senior Special Assistant to the Governor on New Media, Gawat Jubril, said the report contained images of facilities destroyed in Lagos State.
"Governor Babajide Sanwo-Olu, today, presented the report of the recent coordinated arson in Lagos State to President Buhari at the Presidential Villa, Abuja. In the report were the images of public and private assets destroyed in the violence sparked by the hijack of #EndSARS protest," he tweeted.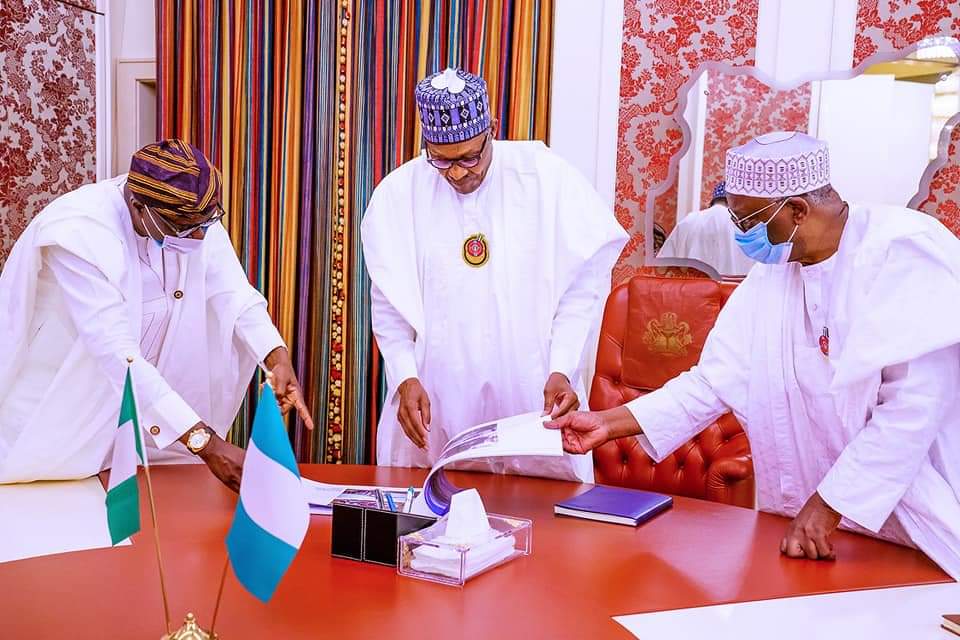 Recall that buildings in Lagos were torched on Wednesday, October 21, and sporadic clashes erupted after the shooting of peaceful #EndSARS protesters by security forces at the Lekki toll gate.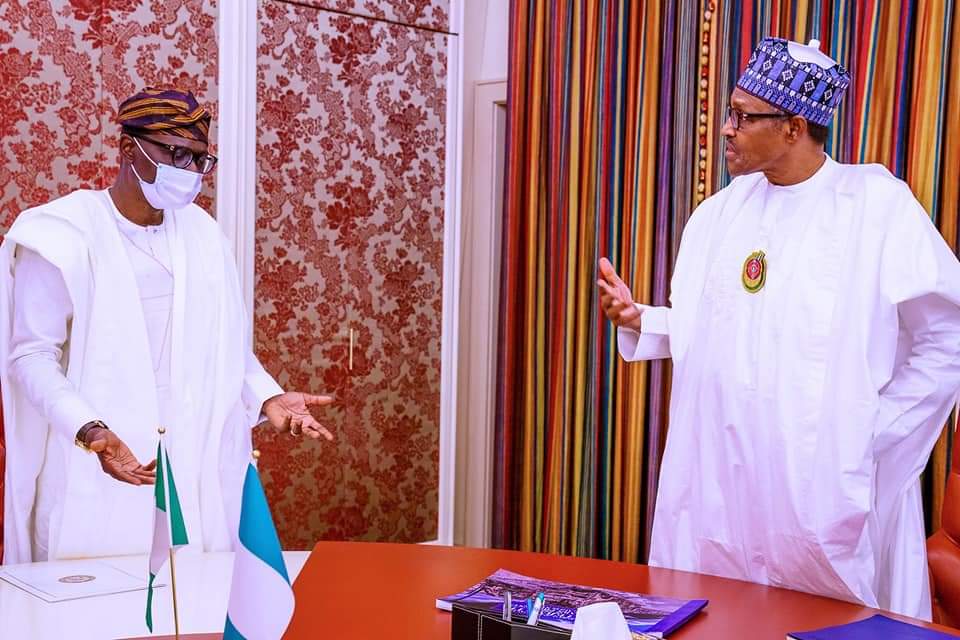 The Speaker of the House of Representatives, Femi Gbajabiamila, said Sanwo-Olu told him the state would need N1trn for reconstruction in the aftermath of the destruction caused by hoodlums who hijacked the #EndSARS protests.
The Lagos Chamber of Commerce said, in a statement, that estimated economic losses during the #EndSARS protests were at N700 billion.
The Governor had established the Lagos State Rebuilding Trust Fund and set up an eight-man Board to coordinate efforts to restore lost assets.
He said the trust fund would look into rebuilding the state after suspected hoodlums destroyed public and private facilities in the state.
Follow us on social media