The Lagos State Real Estate Regulatory Authority (LASRERA) has announced plans to hold the first-ever Real Estate Marketplace Conference and Exhibition next Wednesday and Thursday, in the Eko Hotel and Suites.
The initiative, according to the Special Adviser to the Lagos State Governor on Housing, Mrs. Toke Benson-Awoyinka, is designed to provide a meeting-point for real estate practitioners and their potential clients.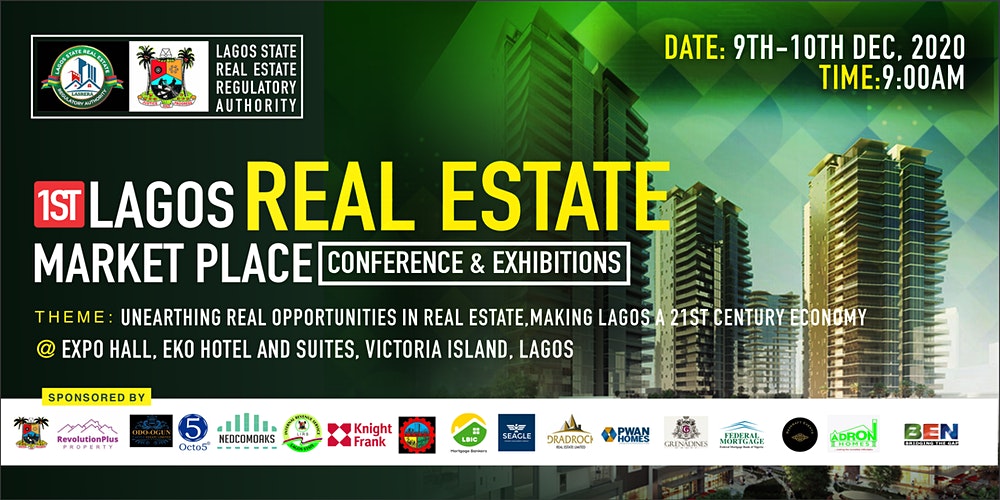 She informed that Governor Babajide Olusola Sanwo-Olu, his Deputy, Dr. Obafemi Kadri Hamzat and some other key stakeholders in the built sector are billed to attend the two-day event.
She, therefore, urged residents, especially those interested in real estate property, to attend the event and meet with verified real estate developers with affordable home purchase schemes.
Benson-Awoyinka explained that the forum will also provide an avenue for participants to meet genuine practitioners with track records and traceable identities, stressing that all participants have been registered and their data captured by LASRERA.
The Special Adviser hinted that the event will be a one-stop-shop for the real estate sector and engender a total turn around for Real Estate businesses transactions in Nigeria, assuring that real estate practice in Lagos State will change the narrative of fraudulent practices and unprofessional conduct identified with the industry over the years.
She called on interested persons, who are yet to leverage the platform being provided by LASRERA, to visit: https://lasrera2020.eventbrite.com and apply to be part of the forthcoming Conference and Exhibition.
Follow us on social media