Mercedes' Lewis Hamilton has earlier in the afternoon won the Eifel Grand Prix  at the Nürburgring in Germany ahead of Red Bull's Max Verstappen who came  in 2nd place and Renault's Daniel Ricciardo taking the final podium place in 3rd, and more significantly for Lewis is that he has now equaled Michael Schumacher's 91 records number of F1 wins. Mercedes driver and the last two weekend's winner at the Russian Grand Prix Valteri Bottas  who started the race in pole position was overtaken on turn two  by a very brilliant Hamilton on the 13 lap and also did not finish a race for the very 1st time this season as he retired due to a suspected engine problem. Very harsh.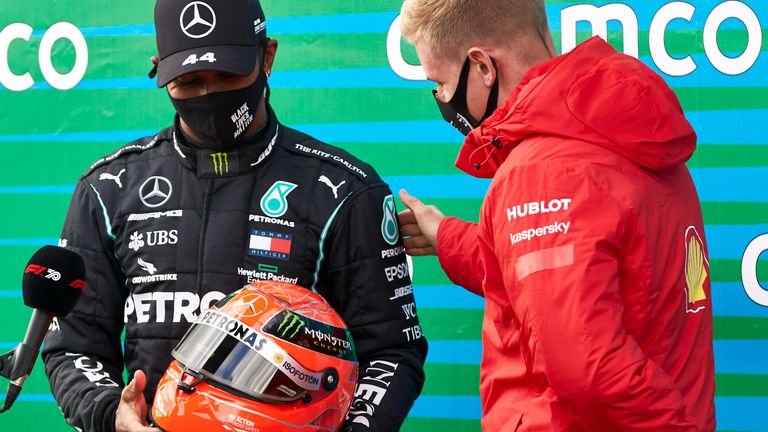 Hamilton's win today at the Nürburgring also meant that he has now opened a 70-point gap at the top of the drivers' standing for the ongoing season, and he is still steady in the chase for the 7th Championship title and another Schumacher record for number of Championship win very much in sights. Verstappen was the closest rival and the only driver who gave Hamilton something to think about today after he went pass Bottas.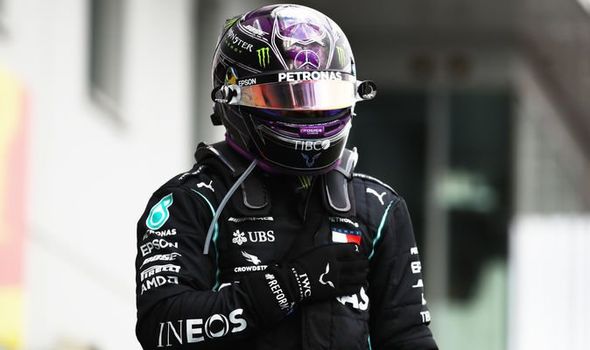 Renault's Driver Daniel Ricciador who has not managed a Podium place finish since 2018 at the Monaco Grand Prix has something to celebrate today as he dove a remarkable drive today to seal the final podium place for Renault in 3rd place, he battled off a late challenge from Racing Points' Sergio Perez to seal his podium place and Perez could only settle for fourth place. Carlos Sainz for Mc Laren finished a decent 5th place, while Pierre Gasly for Alpha Tauri came in 6th and Charles Lecrec for Ferrari who started the race in P4 could only manage a 7th place finish.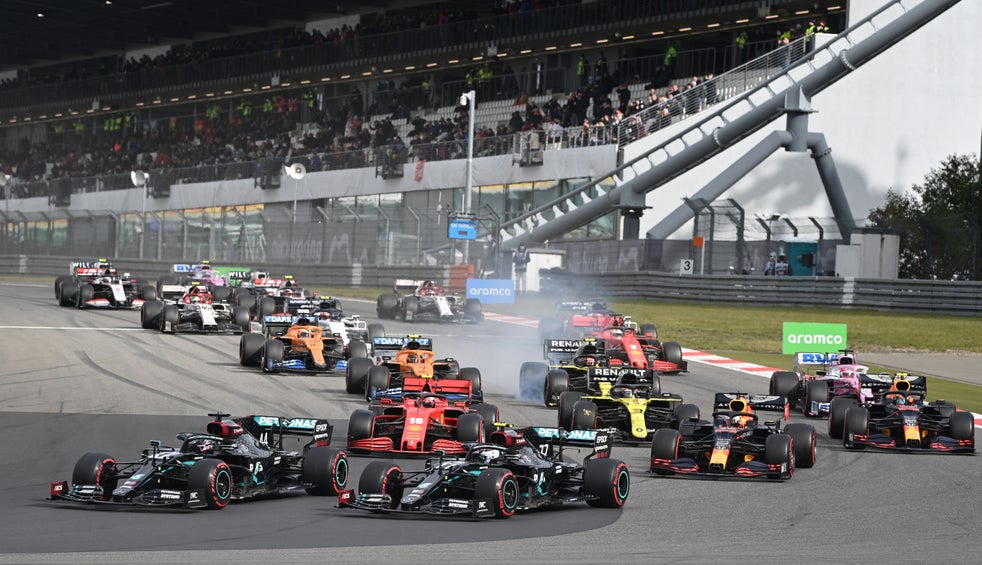 Nico Hulkenburg was awarded the driver of the day for his heroics as he did well to finish the race in 8th place despite a late call up on Saturday morning as an emergency replacement for Racing Point's Lance Stroll who reported as being unwell and could not go on with the final qualifying race yesterday, Hulkenburg who didn't have a practice session and qualified last, started the race in P20, was impressive as he battled his way to finish in eight place. recall this is the second time he would be deployed as an emergency backup driver to execute a race for Racing Point as he was called up to race at the back to back races at Silverstone at the British Grand Prix while Sergio Perez was out with the COVID 19.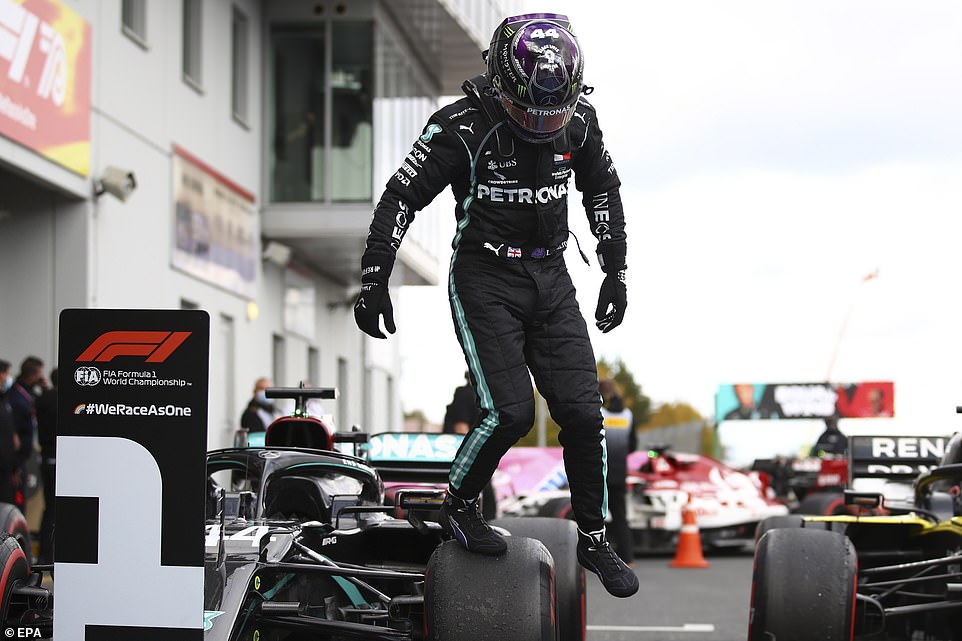 The Hass team were in the top 10 today, the 1st time in over a year  as Romain Grosjean  managed to secure a point as he ended in 9th place, Antonio Giovanni made up the top ten place in 10th place for the Alfa Romeo team, Giovanni shrugged off the challenge from struggling  Sebastian Vettel to seal his 10th place as Vettel who started the race in P11 had to settle for a place outside the top 10 in the same 11th place.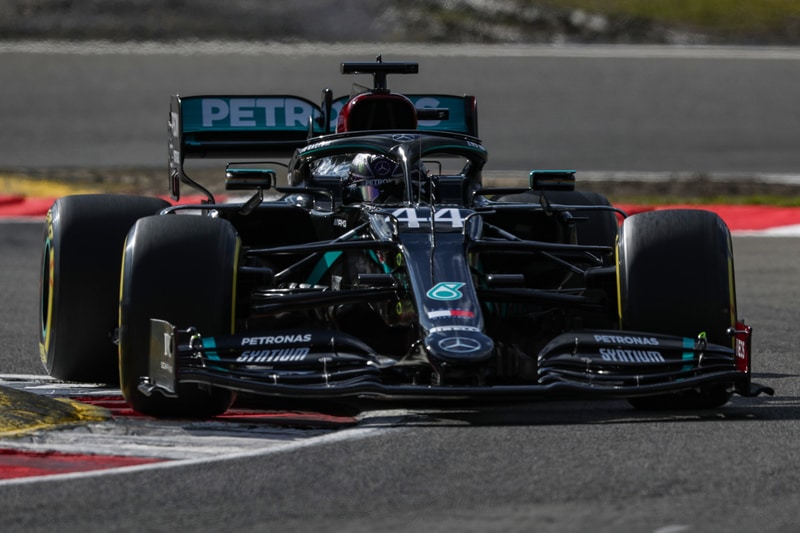 There was an emergence of the safety car  on lap 44 when Lando Norris who also didn't finish the race stopped abruptly, other drivers that didn't finish the race include; Alex Albion for Red Bull who got a 5 seconds penalty for hitting Daniil Kvyat  before retiring from the race and Esteban Ocon for Renault also didn't finish the race due to a suspected brake issue.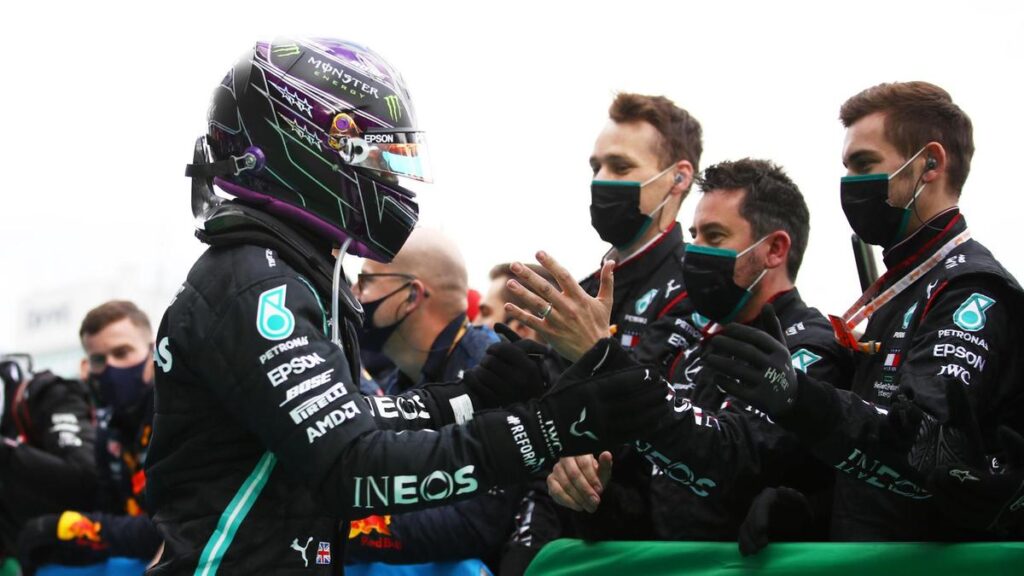 George Russell also retired from the race after he was ran into from the back by Kimi Raikonnen who was handed a 10 second penalty for the incident but still managed to finish outside the top 10 in 12th place. Raikkonen also celebrated a record-breaking number of F1 starts for any F1 driver in history at 323rd starts. Impressive.
The next F1 race is coming up in 2 weeks in Portugal at the Autodrome do Algarve between 23rd-25th October 2020, it's called the Portuguese Grand Prix.
Follow us on social media