Nigeria has joined China and the United Arab Emirates as the only countries operating the WingLoong II Unmanned Combat Aerial Vehicle.
The Chengdu Wing Loong II  military designation GJ-2, is an unmanned aerial vehicle (UAV) capable of remotely controlled or autonomous flight developed by the Chengdu Aircraft Industry Group in the People's Republic of China. Intended for use as a surveillance and aerial reconnaissance and precision strike platform, Chengdu unveiled the concept of Wing Loong II at the Aviation Expo China in Beijing in September 2015. Wing Loong II has long range strike capability with satellite link.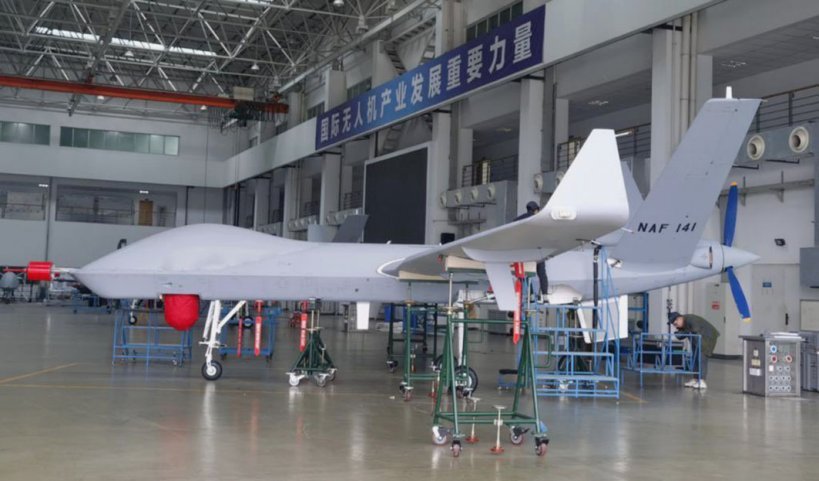 The WingLoong II is spectacular for its ability to remain airborne for 31 hours in Intelligence Surveillance and Reconnaissance (ISR) mode and 26 hours in offensive role. It is expected to add significant value to COIN & anti-banditry Operations.
According to the Nigeria Air Force's spokesperson, Air Commodore Ibukunle Daramola, these additional new air assets & skills acquired by personnel will greatly enhance Nigeria Airforce's operational effectiveness which will translate into security for Nigeria and Nigerians.
"Close to 200 NAF pilots, engineers and technicians are undergoing training in 9 different countries as part of efforts to bridge decades of gaps in capability & capacity that have made Nigeria vulnerable to asymmetrical threats.
"In the last 5 years, 22 brand new aircraft have been acquired and 19 more are expected before mid-2021. Six other UCAVs are also expected by early 2021."
Follow us on social media