… Pledges to Prosecute Criminal Herders
Amid heavy tensions between Fulani cattle herders and South-Western Nigerians, the Nigeria Governors Forum (NGF), yesterday, have reached an agreement with the cattle herders to identify and prosecute criminal herders.
They also insisted that it is illegal for residents to eject the herders from their environment, while reiterating the importance of ethnic tolerance among all Nigerians.
The Governors said this during a meeting with officials of Miyetti Allah Cattle Breeders Association of Nigeria (MACBAN) in Akure, which was led by led by the Chairman, Ekiti State Governor, Kayode Fayemi.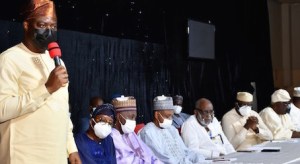 The Governors explained that the order of the Ondo State Governor, Rotimi Akeredolu, was misconstrued and misrepresented by a section of the media.
While governors from the South West agreed that there was no quit order for legitimate herders, MACBAN assured cooperation in fishing out bad eggs among Fulani cattle herders.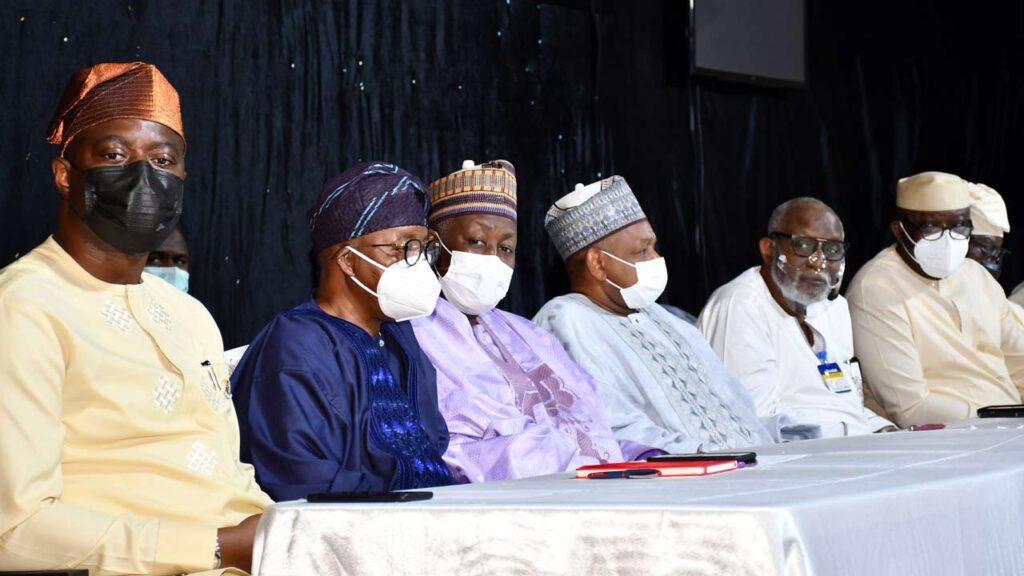 Recall that there had been claims and counterclaims in the last few days, including threats in the South West especially in Ondo and Oyo states over the spate of insecurity with accusing fingers being pointed at Fulani herders.
While some herders and their leaders were attacked in Oyo following an eviction order by a purported resident, Sunday Igboho, there were conflicting versions in Ondo.
Fulani leaders in the state had last week said they met with Governor Akeredolu and agreed to work towards exposing criminal elements in the forests, but a message on the Twitter handle of the governor gave a one-week ultimatum to "criminals masquerading as herders to vacate all Ondo forest reserves within one week."
The ultimatum ended on Monday, a few hours to the meeting of the governors and MACBAM officials.
After the meeting, the governors' forum said Akeredolu only ordered people "illegally occupying the forest reserves in the state to quit," while advising genuine herders to register with relevant authorities.
Those in attendance included Governors of Jigawa, Muhammad Badaru Abubakar; Kebbi, Atiku Bagudu; Ekiti, Fayemi; Osun, Adegboyega Oyetola; Oyo, Seyi Makinde and Akeredolu of Ondo State.
In his opening remarks, Fayemi noted that Akeredolu had not ordered the Fulani to leave Ondo State.
"Many members of MACBAN were born in the South West. So, Akeredolu cannot ask Fulani to vacate Ondo State. The area concerned is the forest reserves and it is about registration and also to work in line with the law," he said.
Yoruba Leaders Revolt
Yoruba leaders, on Monday, asked the six South West governors not to negotiate with the Miyetti Allah.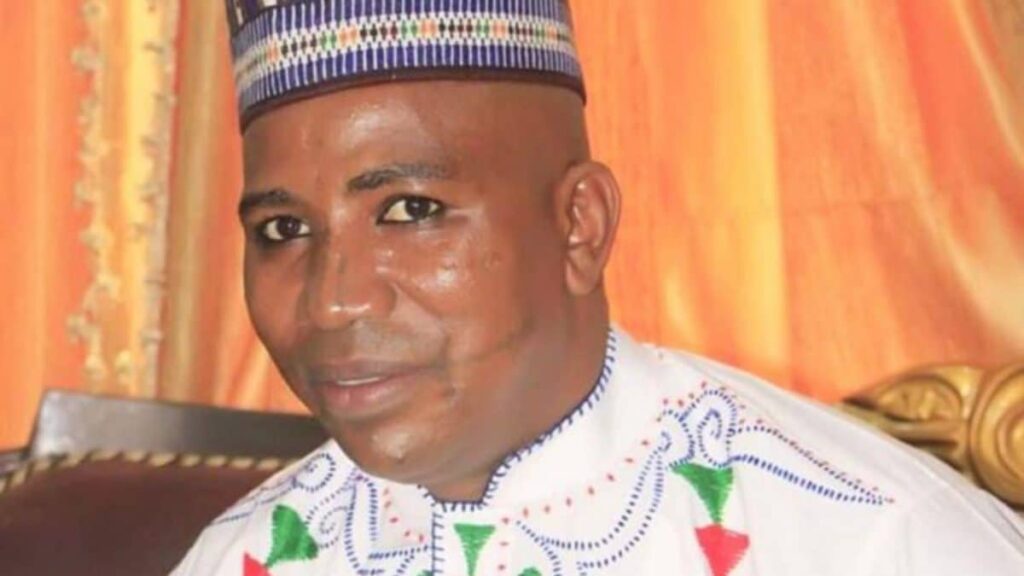 Speaking under the aegis of Yoruba World Assembly, the leaders said herders should not be allowed to remain in Ondo forests.
Secretary-General of YWA, Dr Victor Taiwo, who spoke on behalf of the group, which represents 15 other Yoruba entities, also warned the federal government against arresting Sunday Igboho, who on Friday chased away Fulani herders in Igangan Ibarapa, Oyo State after giving them a seven-day ultimatum.
Taiwo, who spoke with newsmen ahead of a security summit fixed for Ibadan, in February, called on all governors in the zone to see the issue as a collective struggle devoid of political colouration.
He said the same method used in 1840 when Fulani from Ilorin were allegedly repelled by combined Yoruba forces, drawn from all supporting towns of Oyo Empire, in line with the defence arrangement perfected by Yoruba leaders, led by Alaafin Atiba, should be adopted.
Taiwo said, "It is too late to cry when the head is off.
"We have had enough of Miyetti Allah people.
"We don't think anything good can come out of it."
More Security Operatives Deployed In South West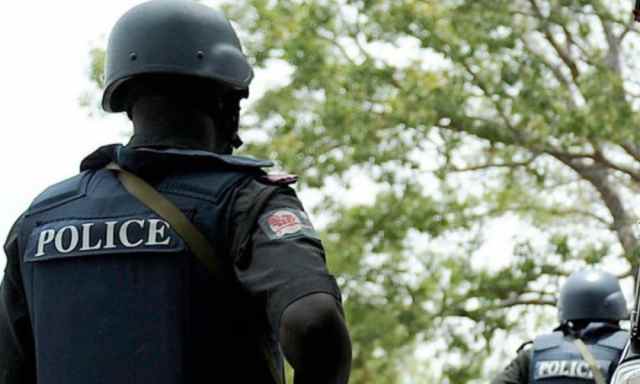 There is relative peace and calm in the South West as residents go about their businesses without hindrances.
Anti-Riot and regular Policemen from Lagos State Police Command have been deployed to patrol Hausa communities in the state.
It was gathered that the decision to deploy security operatives to areas such as Ketu, Itire, Agege, Ijora and Alaba was to forestall any act of violence.
The Commissioner of Police, Lagos State, Hakeem Odumosu, on Monday held a security meeting with the newly trained Community Policing Special Constables drawn from all the local government councils in the state on the Ethics and Standard Operating Procedure of the Community Policing Project.
In Oyo, the Commissioner of Police, Mrs. Ngozi Onadeko, while addressing the people of Ibarapa, assured them of their safety and maximum-security presence in the area.
She appealed to the youths and traditional leaders to allow peace to reign.
Except for some pockets of controversy in Ketu Communities of Yewa North Local Government Area of Ogun State over alleged connivance of soldiers with herdsmen to harass villagers in their communities, there has been no tension in the state over the quit notice order, Daily Trust reports.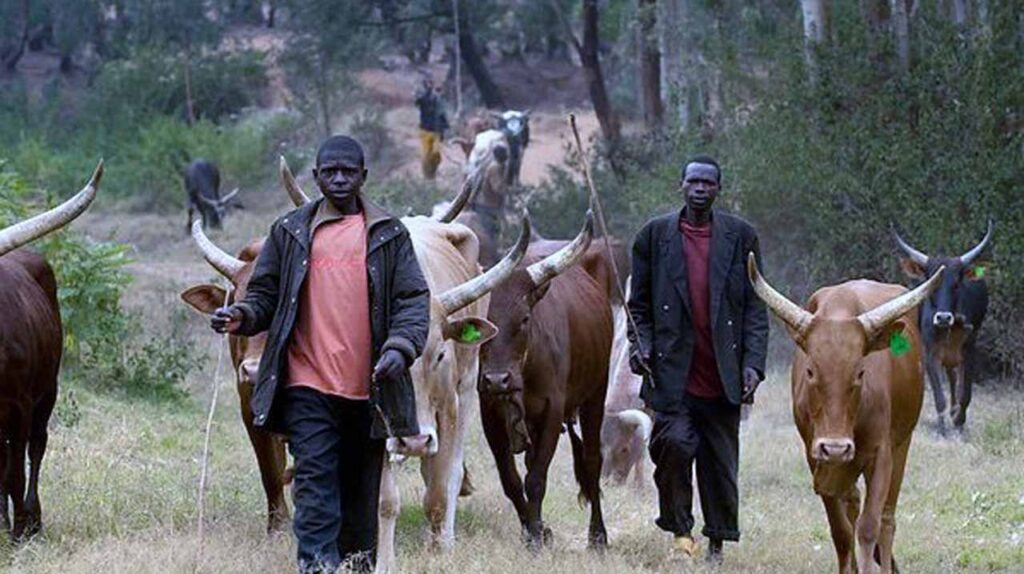 The traditional rulers in the areas had last week claimed that the Fulani herders and soldiers numbering about 10, from the 35 Artillery Brigade, Nigerian Army, Alamala, Abeokuta, Ogun State, invaded Iselu, Ibeku, Agbon-Ojodu and Asa villages in Ketu communities and brutally meted out unwarranted assault against the villagers.
The Commissioner of Police in the state, Edward Ajogun, had visited the communities to sue for peace and douse tension in the area.
There was calm in Sabo in Abeokuta, Ogun State, where most Hausa and Fulani reside when our correspondent visited the area yesterday.
The Special Assistant to the governor on Inter-Ethnic Affairs, Hadi Sani, in a chat with Daily Trust, said, "We have a committee on farmers and herders and there has been a synergy.
"We are monitoring events as they unfold and all stakeholders are being engaged."
The Sarikin Hausawa of Egbaland, Alhaji Ibrahim Hassan Hassan, said there was no cause for alarm, saying the leaders had always been proactive towards avoiding clashes in the state.
In Ekiti State, our correspondent observed relative peace as Hausa/Fulani traders were seen at Sha-sha Market going about their trade without tension.
Follow us on social media