Several properties have been razed by a fire which broke out this morning, at the popular Alade market in the Somolu axis of Lagos.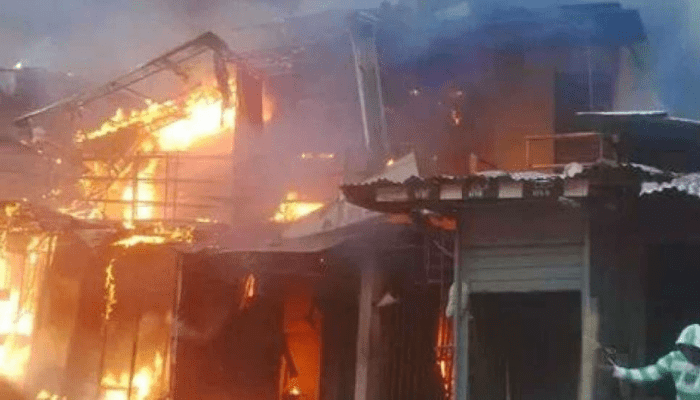 The Lagos State Emergency Management Agency (LASEMA), responded to the scene at around 1 am and began putting out the fire.
According to the agency, the fire was likely from a voltage surge in the area.
The LASEMA Boss, Olufemi Oke-Osanyintolu, said that the agency's fire fighters alongside the Lagos State and Federal Fire Services worked to complete a thorough damping down exercise.
"Initial post disaster assessment indicates that 70 lock up shops have been affected while the extent of destroyed goods is still being assessed."
"Once again, members of the public are urged to ensure their appliances are switched off once not in use to prevent voltage surges," he said.
Meanwhile, the operatives of the LASEMA also responded to a similar fire at 59B Omididun Street, in the Lagos Island area of the state.
It said that Post Disaster Assessment is ongoing.
Follow us on social media