The President, Muhammadu Buhari, has on Thursday presented a budget of N13.08 trillion to the National Assembly for approval for the 2021 fiscal year.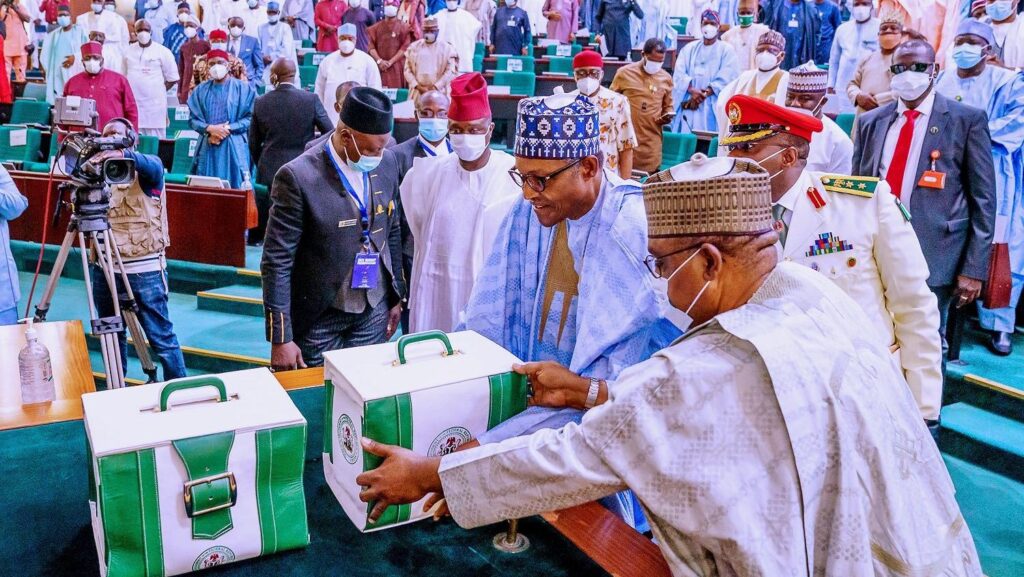 Tagged, "Budget of economic recovery and resilience," the budget is based on an estimated oil price benchmark of $40 per barrel, daily oil production estimate at 1.86m barrels (inclusive of condensates of 300,000 to 400,000 barrels per day) and an exchange rate of N379 per dollar.
According to Buhari, the total aggregate revenue projected for the 2021 budget was N7.86 trillion with a deficit of N5.2 trillion, representing 3.4 per cent of the GDP.
While noting that the deficit would be financed mainly by new borrowing, summing up to N4.28trillion, the president added that based on the foregoing fiscal assumptions and parameters, total federally distributable revenue is estimated at N8.433 trillion in 2021.
"Total revenue available to fund the 2021 Federal Budget is estimated at N7.886 trillion.
This includes Grants and Aid of N354.85 billion as well as the revenues of 60 government-owned Enterprises," he said.
The president continued that the 2021 budget is the roadmap for post-coronavirus economy and aims at accelerating the economic recovery process.
Follow us on social media