There was tension in the Isolo area of Lagos State as a Lexus jeep with number plate LSD 356GU rammed into a kiosk killing two siblings.
It was learnt that the unfortunate incident happened on Sunday when the driver of the jeep lost control of the vehicle.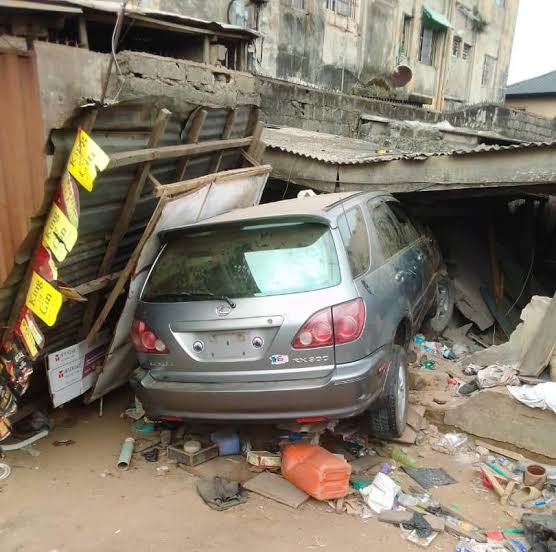 The accident occurred at No. 2 Iyewa Street off Kogberegbe, Isolo, area of Lagos, at 7.40 p.m.
An eyewitness disclosed that the deceased were playing with one other child of a neighbor when the incident happened.
The two dead children, aged 17 and 14, were sons of an All Progressives Congress chieftain.
The vehicle rammed into the kiosk in front of the house and the momentum carried it into the rooms. It destroyed the house and injured the children.
The children were confirmed dead at the Isolo General Hospital where they were rushed to.
The Isolo Local Government Chairman, Olasoju Bayo, visited the scene of the incident on Monday with his entourage.
When contacted, the State Police spokesman, SP Benjamin Hundeyin, promised to confirm from the Isolo Police Division and provide feedback.
Follow us on social media