… Probe begins
A man is dead after challenging a Lagos school bus driver who allegedly defiled his seven-year-old daughter.
47-year-old Frederick died on the premises of Luyol Secondary School, Iju, during a scuffle with the suspect known as Jacob.
Jacob absconded from the scene and is now the target of a manhunt by the police.
Public Relations Officer, SP Benjamin Hundeyin assured that the driver would be arrested and prosecuted.
Frederick's widow narrated how Jacob had been taking her daughter to his house at Ajuwon in Ogun to molest her.
The wife said the suspect on the run usually claimed that he needed to drop something at home.
She told the News Agency of Nigeria (NAN) that her husband went to school after he was asked to come to settle the matter.
"On February 1, my daughter told me that her school bus driver had been taking her to his house in Ajuwon.
"The driver would ask my daughter to sit on his lap, to raise her school uniform and to kiss him."
Frederick and his wife went to the school on February 7, and met the school owner, the driver and some of the teachers.
The proprietor confronted Jacob, recalling he returned late with the school bus the previous week.
The widow said after the girl narrated the same experience in front of everyone, the driver queried: "Me?..me?..me?"
Frederick then angrily slapped him, which led to a fight; Jacob pushed the father on his chest, causing him to fall.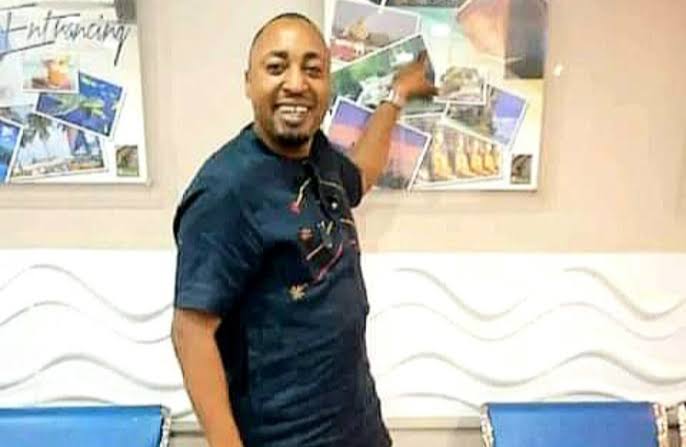 "We rushed him to a hospital, where he was confirmed dead," the widow disclosed.
A representative of the school, who gave his name only as Akin, when contacted on Sunday, said the matter had been reported to the police, adding that an investigation into the case was ongoing.
"The matter has been reported to the Iju station; the police will be able to give you all the information, they have it with them. An investigation is ongoing," Akin said.
Contacted on Sunday for a reaction, the state Police Public Relations Officer, SP Benjamin Hundeyin, said, "No arrest has been made; the driver is on the run. He is accused of sexually molesting the girl and he is on the run. We are on his trail."
Follow us on social media