The African art online platform Aworanka and GAIA Africa have collaborated on an art exhibition titled 'Framing Her' which features a collection of eighty-three artworks from nineteen different artists. The exhibition, which aims to advocate for diversity, inclusion and gender equality while provoking conversations around the roles of men and women in different aspects of modern life, is on display till January 2022 at the GAIA House in Lagos.
'Framing Her' kicked off with a preview event on the evening of Saturday, October 9, 2021 to a gathering of art patrons, collectors, enthusiasts, dignitaries and other guests; amongst them the Speaker of the Federal House of Representative Hon. Femi Gbajabiamila.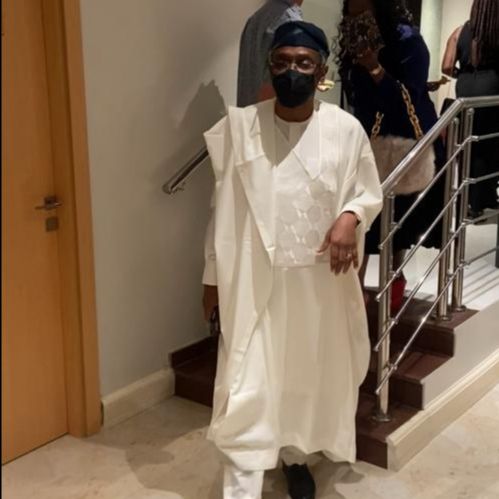 The eighty-three artworks carefully curated by Aworanka for GAIA Africa encompass a variety of mediums and techniques and reflect a broad range of issues in the political, social and cultural contexts to emphasize the intent to represent the diversity of our society. They are systematically arranged to give the viewer a sense of an artistic journey through time such that as you go higher, the medium employed for the artworks on display transitions from the old to the new.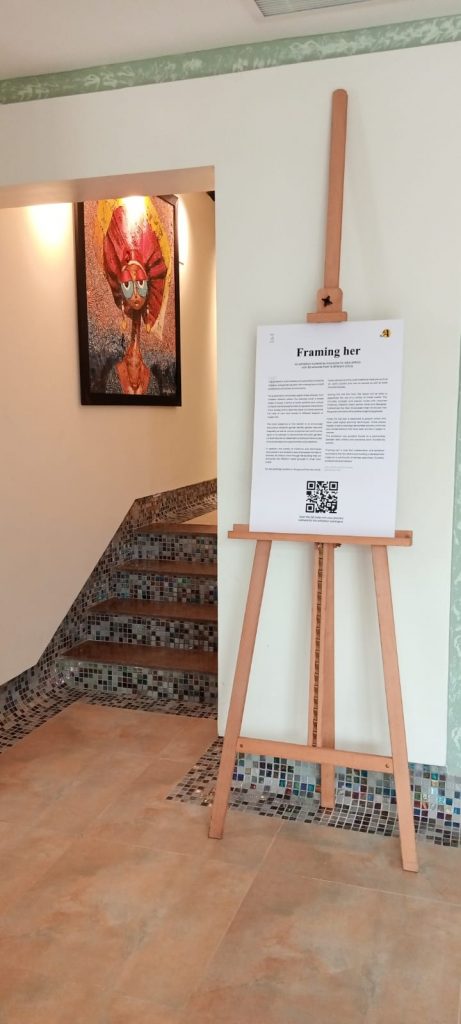 On the ground floor lie paintings that use traditional mediums of oil, acrylics, watercolor, and ink on canvas to create vibrant strokes and hues that form emotive large-sized visual imagery propped against the white walls of the purposefully designed interior of GAIA House. The viewers are not left in the dark about the story behind each piece as there is a plaque with the title and date of completion of the artwork, name and birth year of the artist and other information regarding the medium and technique as well as a QR code that can be scanned using a smartphone to reveal a digital copy of the exhibition's catalog.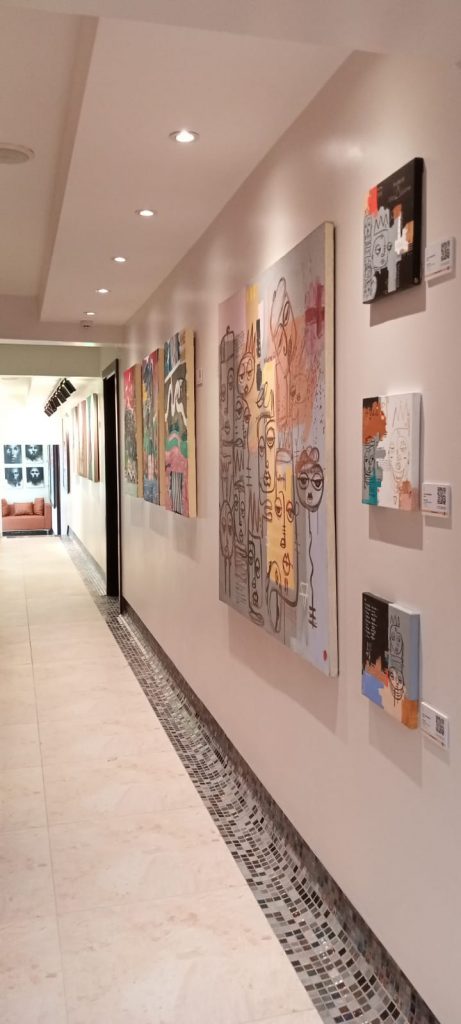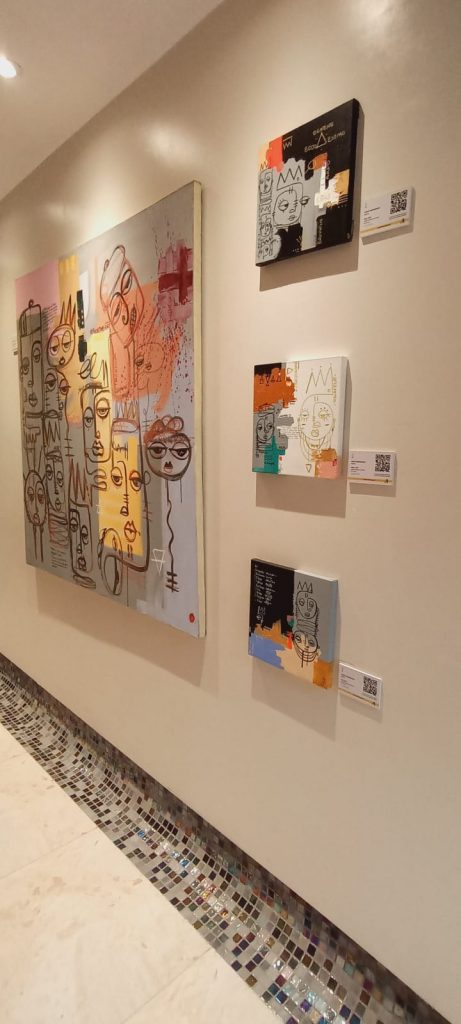 The guests are introduced to mixed media artworks on the first floor. These include collages and pieces made with recycled materials, iridescent fabric paints, metal and fiberglass. Also present on this floor are three miniatures that are viewed with available magnifying glasses. The space inside the room is designed to have a comfy-home feel with sofas and side tables for guests to sit, savor and discuss the artworks around them as they sip the cocktails served as an accompaniment to the visual art experience.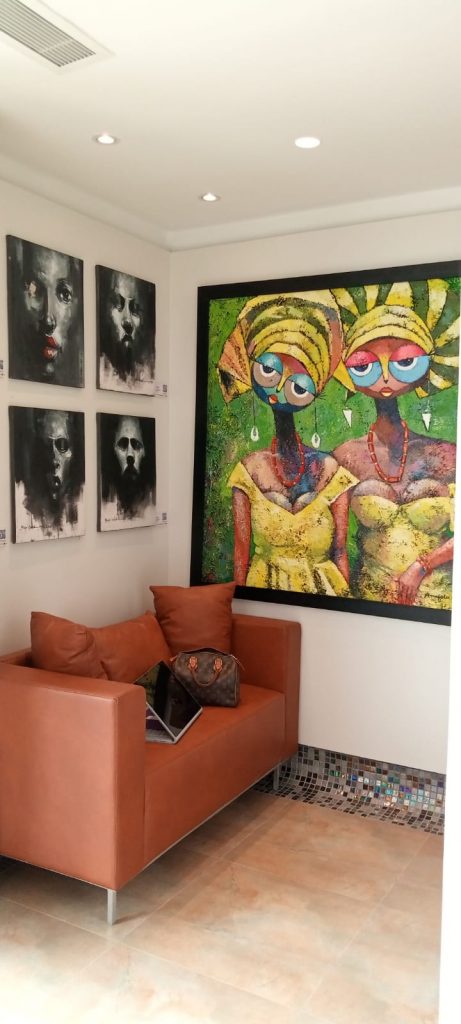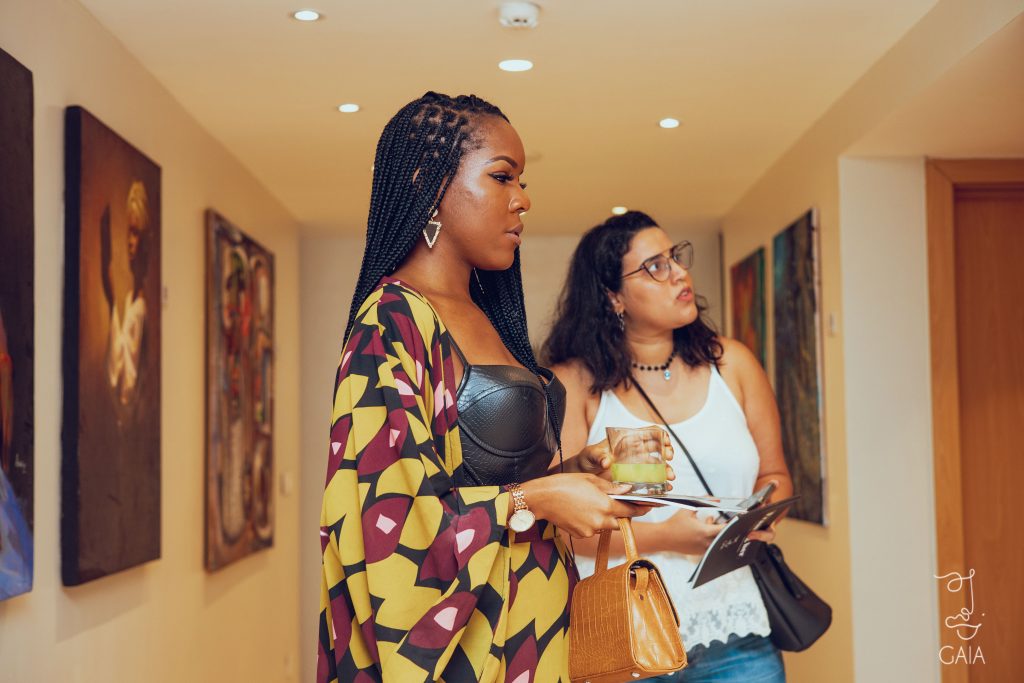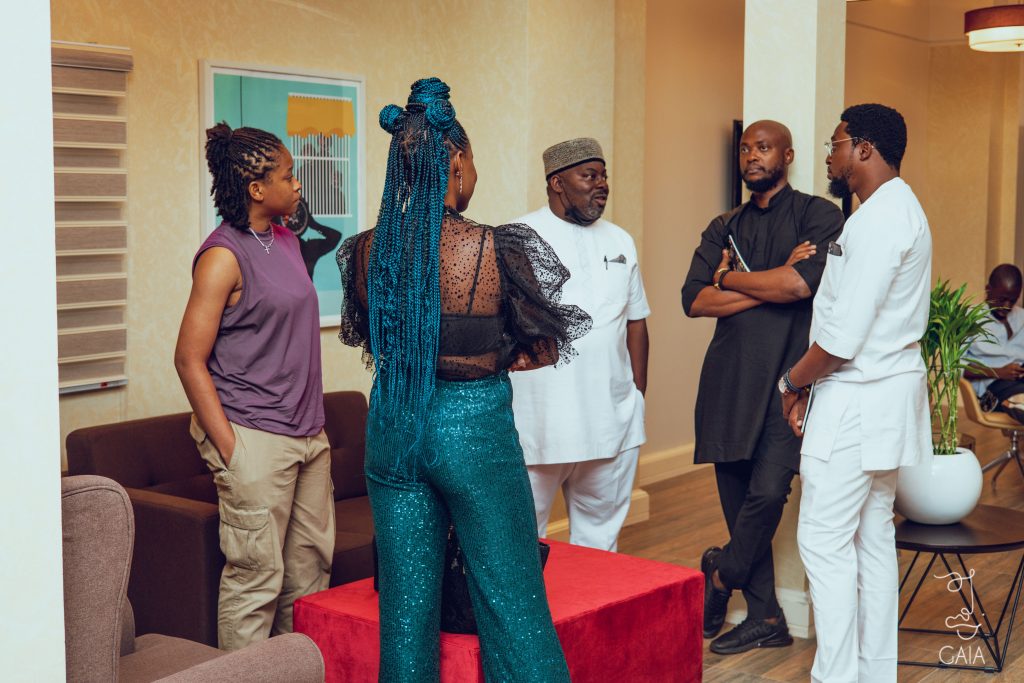 Finally, on the top floor, the guests are ushered into the world of digital art. Here, they encounter limited edition works by top-rated graphic artists.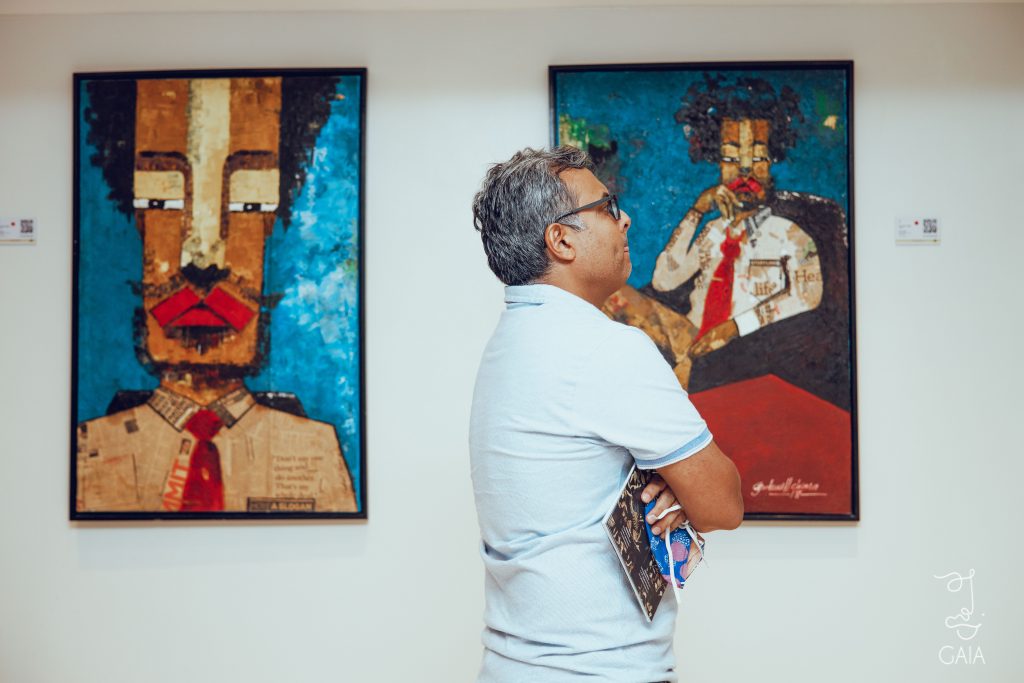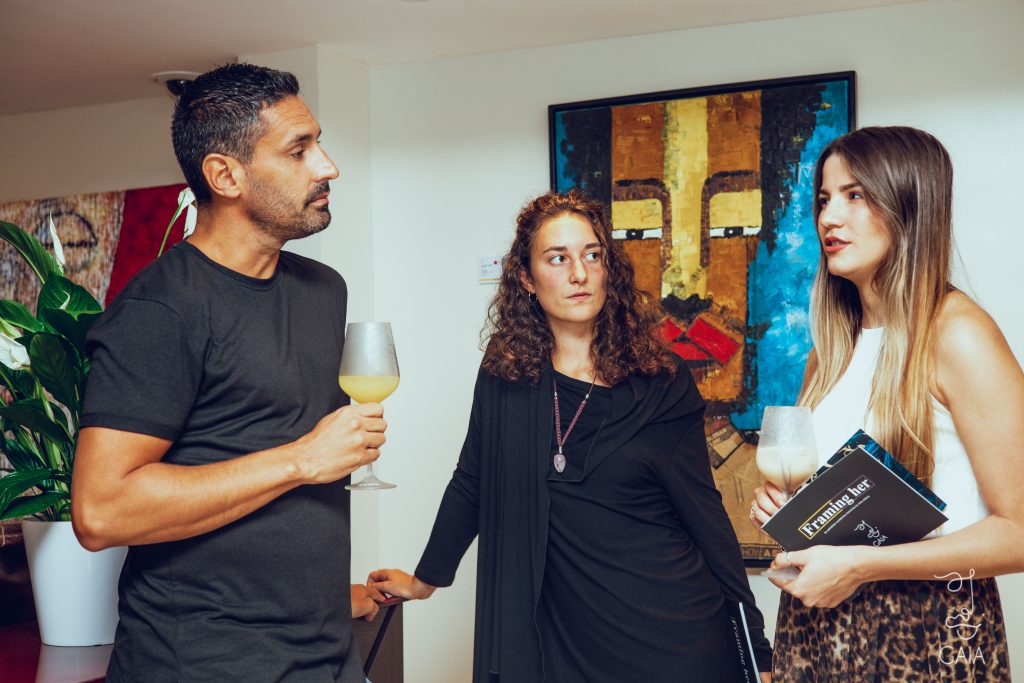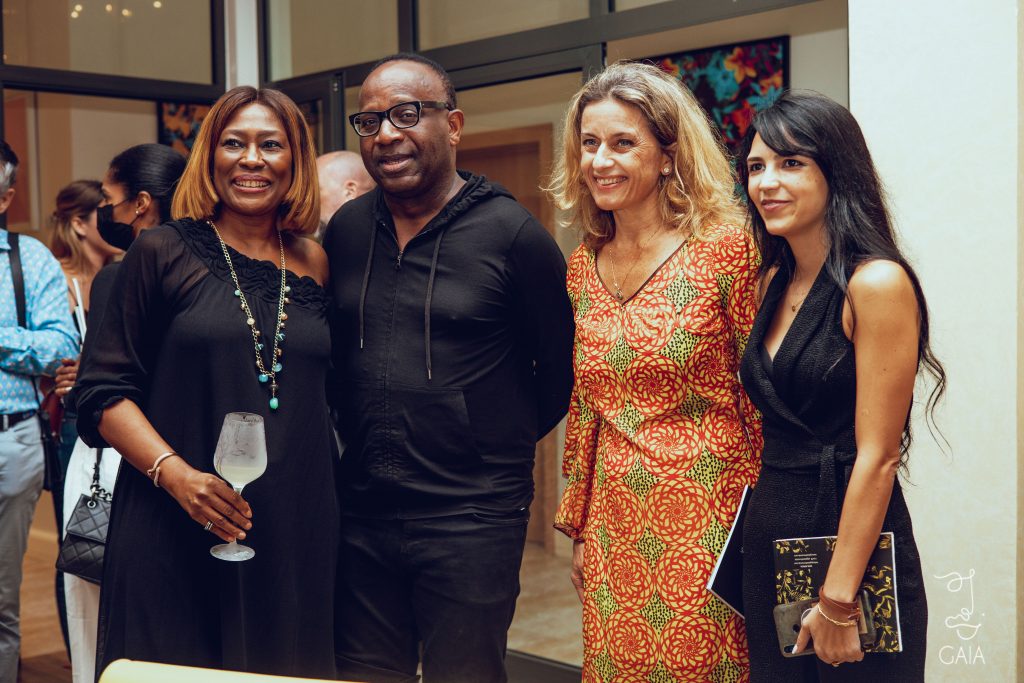 This Exhibiton will hold until the 31st of January 2022, so please feel free to come view at GAIA Africa, 6A Agoro Odiyan Street, Victoria Island, Lagos, Monday – Saturday, 10am – 4pm.
For more information or interviews:

Esther Adamu, Media Relations
media@aworanka.com
+234 908 692 8048
www.aworanka.com
@aworanka
Ana Collazo Acha (linkedin)
@atxainnaija
Follow us on social media