As part of efforts to support the Lagos State Government in providing Covid-19 emergency food responses, the Bank of Industry has donated 600 bags of 25kg rice to the Lagos State Ministry of Agriculture.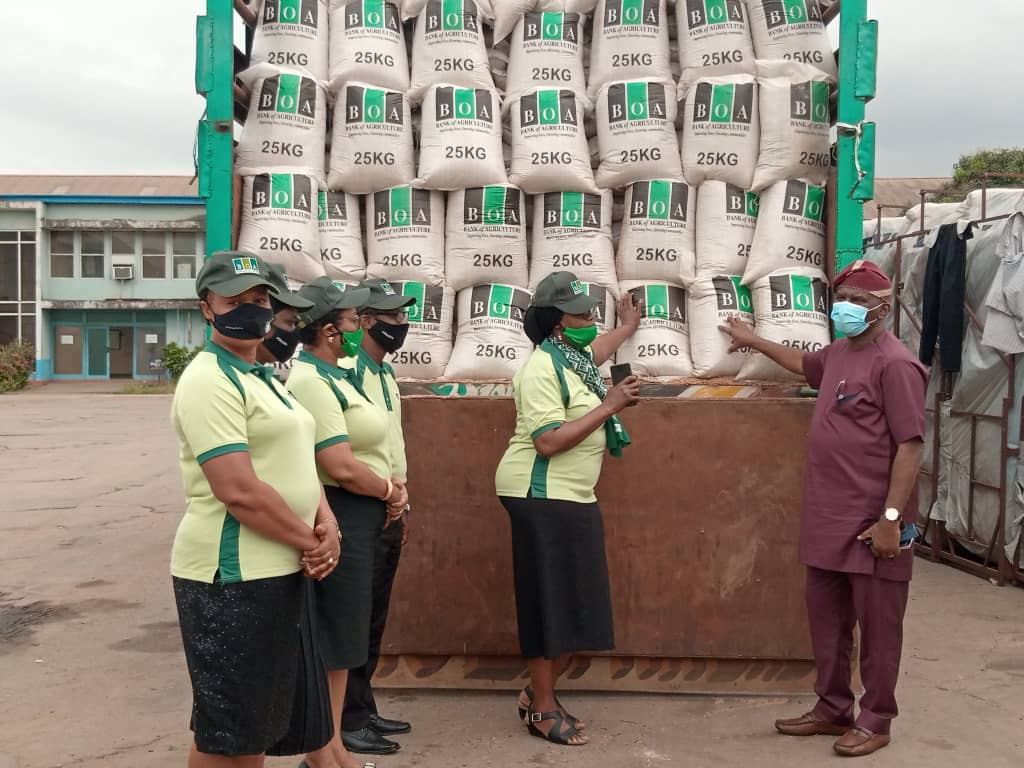 The Permanent Secretary, Ministry of Agriculture, Dr. Olayiwole Onasanya, today, received the donation from the BOA Zonal Manager, South West, Ibadan, Mrs. Titilayo Folorunsho and the Branch Manager, Lagos State, Mrs. Tokunbo Afolabi.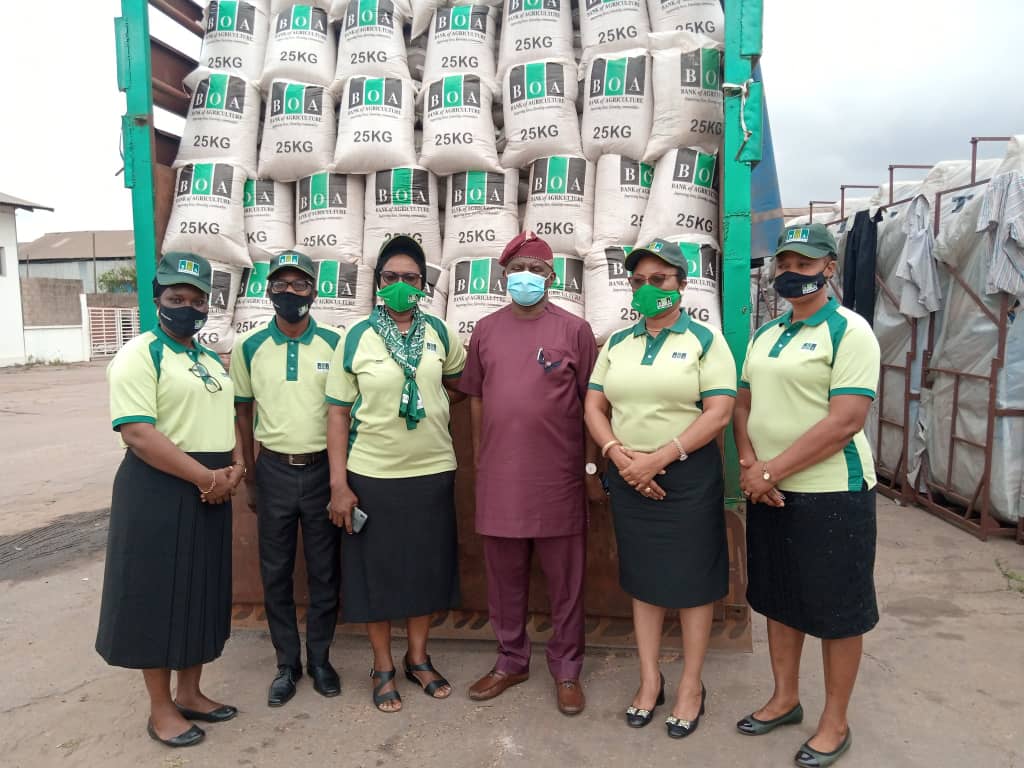 The Bank of Agriculture is a Nigerian government-sponsored bank that provides credit facilities to both small and large scale farmers and small businesses within rural areas. It was established in 1973 as the Nigerian Agriculture Bank.
Follow us on social media