With only 18 days to the annual Access Bank Lagos City Marathon, a basketball legend, Olumide Oyedeji, has signed to participate in the race.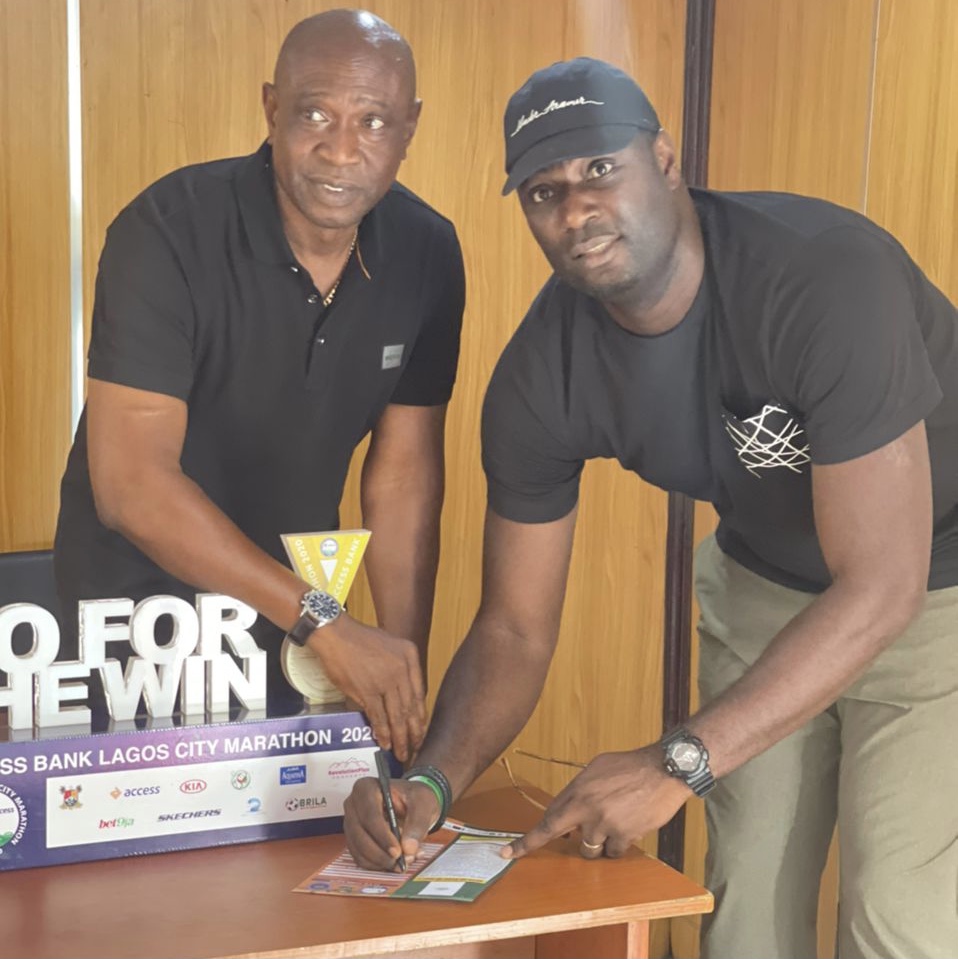 This is coming few days after the deputy governor of Edo state, Philip Shaibu expressed his interest to run along with the Lagos State Governor, Babajide Sanwo-Olu.
During his visit to the Marathon Village at Teslim Balogun Stadium, Surulere over the weekend, Oyedeji urged celebrities in the sports and entertainment industry to join hands with the Lagos State Government to add colour to the annual marathon.
While discussing with the General Manager Access Bank Lagos City Marathon, Yussuf Alli, after signing his form, he said: "Alicia Keys and celebrities in New York join the New York Marathon not just to run but because they know celebrity participation motivates millions and once millions show interest worldwide, it brings economy business to the city. In other American cities, celebrities join their local marathon."
"I must commend Nilayo Nigeria Limited, the Project Consultant and the secretariat headed by you. Your pedigree as an athlete and administrator is well known but I must commend the headline sponsor Access Bank for investing in the race when it was just an idea on paper".
Apart from $500,000, two KIA Rio cars and other complementary prizes will be presented to the winners at the end of the race on February 12.
Follow us on social media