The Nigerian Tech Sector is on fire. Almost Every month we wake up to news of a tech startup raising millions of dollars in series A, B, C or E funding for their business. This has caused the contribution of the tech sector to the GDP to move from 1% in 2001 to about 10% in 2021.
The recent successes can be traced back to 2012, when Jumia, a Nigerian e-commerce site and one of the country's first tech start-ups, was launched. Since then, other technology firms have emerged in fields such as energy, agriculture, banking, transportation, logistics, health, and finance. Several large and small tech companies such as Flutterwave, Piggyvest, Paystack, Opay, Kuda Payday etc have emerged in recent years, attracting international attention and funding from firms such as Softbank, Avinir Growth Capital, Valar Ventures, Target Global, Emergence Capital Partners Ltd etc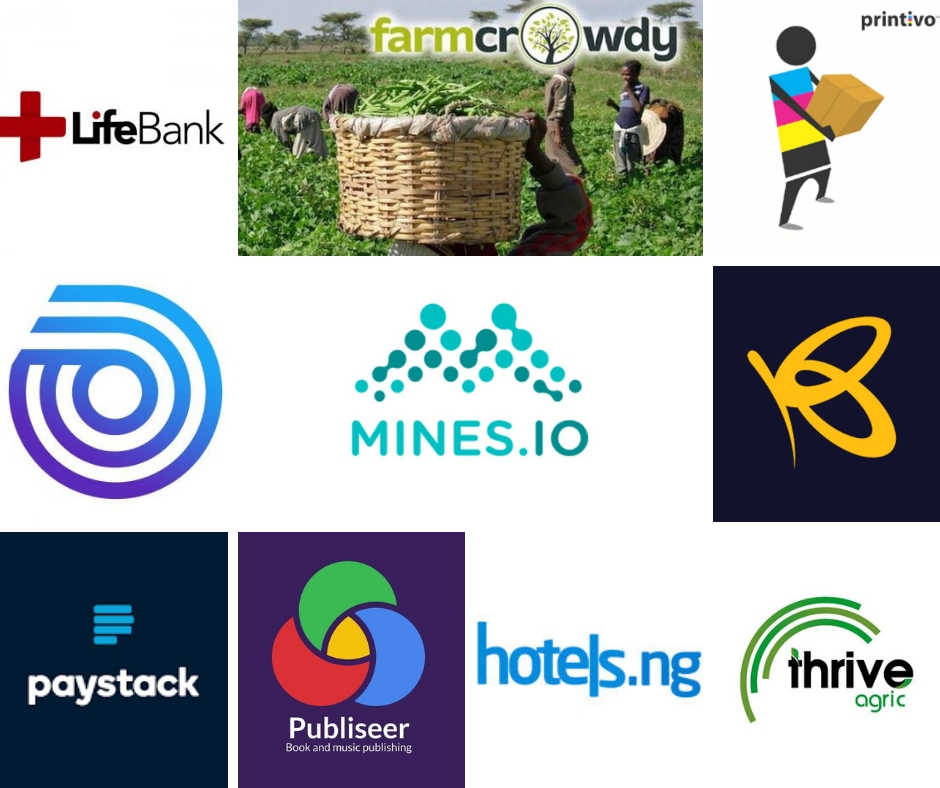 It is not every day that you have the opportunity to speak with one of the individuals driving the current investment strategy of a multi million dollar Financial Services firm in Nigeria. In this session, Ibukun Adeleke provides more insight into what informs the current appetite for Nigerian Tech start-ups, his journey to this point, and what firms like his look for before investing in businesses.
Ibukun is a Dynamic and well-grounded finance professional with institutional banking and investment banking experience. His career spans from financial services, telecommunications, construction, real estate, oil & gas, and IT sectors. Areas of expertise include capital formation, project finance, investment appraisal, transaction structuring, negotiation, due diligence, financial analysis, research, financial modeling, and valuation.
So, how did you get here? Have you always been interested in Finance ?
I have always had an interest in finance. I studied Banking & Finance at Babcock University. I started my career at Guaranty Trust Bank (GTB), a leading commercial Bank in Nigeria in 2008. I worked within the institutional banking division, managing key telecoms accounts including Vodacom, MainOne, Alcatel-Lucent etc. I participated in several syndicated note facilities and bi-lateral loan transactions on behalf of MTN, Airtel, Etisalat, MainOne etc. In 2013, I left the bank to pursue interests in Investment Banking. That's how I started my entrepreneurial journey as I pivoted from advisory to alternative energy to venture capital and principal investment. Before starting Emergence Capital, I worked with Platform Capital, one of Africa's leading investment firms, where I led the deal origination and advisory team. At this time, I also started my MBA at the prestigious Lagos Business School. In June 2021, I made the decision to leave Platform Capital and worked briefly with Nigerian International Securities Limited (NISL) before leaving to fully focus on Emergence Capital Partners Ltd.
It is obvious that the Nigerian Tech sector is growing? What informed Emergence Capital's decision to look towards investing in Africa and Nigeria in particular?
Our investment strategy focuses on early & growth stage companies in Nigeria and Africa that are addressing & solving the continent's pertinent problems across diverse sectors. For us at Emergence Capital, tech is just a major driver of change across these sectors. However, lack of access to early-stage funding for these start-ups remains a significant challenge. Our intention is to back and deploy capital to these companies, mostly in pre-seed and seed stage across Africa with ticket sizes ranging from $20,000 to $50,000. You don't need to look too far to tell that Africa is the World's biggest catch up story – essentially, from a low base across various ramifications, the opportunities for growth and scale are too compelling to be on the sidelines
What factors would Emergence capital consider before investing in businesses?
We consider several factors before investing in a business. For example, we look at the unique value proposition of the product or service the business is offering. We also look out for the company's business model, strategy, and scalability. When investing in early-stage companies, we pay attention to the entrepreneur – how knowledgeable and passionate are they about their business? We support committed entrepreneurs who are focused on delivering value. These factors are very important when making an investment decision. All the aforementioned analyses are done with the commercial/market context in mind – sizing, growth prospects, structure, opportunities, risks & threats and outlook. At the very early stages of a business's development journey, I would say the character of the entrepreneur is my single most predominant factor.
Emergence Capital recently invested in PAYDAY? What attracted you to this business and where do you see it in a few years' time?
Cross border payments across Africa has been a significant challenge for the longest time. It is a challenge moving money from Nigeria to Kigali seamlessly. Cost of payment and remittances remain high despite the growing rate of mobile penetration and uptake of digital payments in Africa. In Africa, over 60% of the adult population has a mobile money account, however, there are still opportunities to unlock growth in many countries. Lack of trust in the online payment system remains a significant challenge, despite the adoption of mobile phones. This has resulted in large but fragmented payment systems consisting of banks, mobile wallets and other payment providers who connect parties to create a seamless experience. Despite these efforts, the payment and remittance segment can not be considered much of a success.
I was introduced to Favor Ori by one of the founding partners at Emergence Capital. Interestingly, he did a demo of the app. He transferred money to someone in Rwanda and the recipient received it within seconds. The product was just a week old and was yet to fully launch. We discussed the company's future plans where he likened it to PayPal for Africa. We agreed commercial terms on the spot and that was it.
Are there other Nigerian businesses and sectors you are looking at investing in?
Definitely, we have made 6 investments this year across various sectors – mostly driven by technology. We invested in Bitmama, a highly secured and fast growing crypto platform to buy, sell or trade Bitcoin, Ethereum and other digital assets at the best rate. We have also invested in Ed-Tech – to address the challenge of poor, rigid and substandard tertiary education in Africa; as well as a tech start-up studio, where ideas are developed into products, products into businesses and full fledged companies. We have also invested in a fast growing food business as well as a leather ware business, making fashionable leather handbags and other leather products at affordable prices.
The investment landscape in Nigeria is quite murky, a lot of retail investors have lost their money to fraudulent Ponzi schemes disguised as legitimate business. How can one easily identify such ponzi schemes?
Well, I think if we look closely at the investors that have lost money to ponzi schemes, the entrepreneurs played on their greed, promising extremely high and unsustainable returns to attract investments. These investors do not also closely monitor their investments or care where their funds are deployed, as long as the returns are guaranteed. There is always going to be a burst at some point. Generally speaking, investor education and enlightenment has to happen at scale at the retail level. The SEC has championed various awareness and education initiatives over the last 3-5 years but those efforts can only go a long way in addressing the issues. Hopefully, people learn from real life case studies of how these schemes have panned out and hurt victims and also the regulators ramp up its already ongoing drive to purge the sector of these fraudulent schemes and operators.
Nigeria's tech sector has often found creative solutions to fill gaps left by the state. However, they still face stifling roadblocks from state actors such as the CBN and SEC. Do you think the Nigerian Economy is over regulated?
No, I don't think over-regulated is the word. I think they are playing catch up and having a hard time understanding global trends. We are still stuck in the past and are just opening our eyes to endless possibilities that technology can bring across diverse segments. There are ongoing efforts by public sector institutions and organs directed at the tech and tech-enabled sector. From regulators creating multi-disciplinary teams and committees that act as regulatory sandboxes existing to midwife introduction to and adoption of technology in predominantly traditional sectors, managing expectations and interests of regulators, incumbents and tech startups & operators alike. The passing of The Nigerian Startup Bill will also engender much needed change in tech administration on the public sector side, and hopefully, provide a workable framework for innovation and technology development, deployment and consumption across the county. What we have learnt from the actions of regulators in the past is that while regulations and guidelines are a good thing and a welcome development in business, they must not exist to stifle innovation, ideation & growth – regulation must exist to not only protect market participants but to also deepen these markets and keep them attractive.
Almost $820M was raised by Nigerian Tech startups in the last quarter alone. Does it somehow feel like we are in a bubble? Are these companies overvalued?
Valuation is more of an art than a science. That said, there are quantitative methods of determining the fair value of an asset or a firm. Several factors are considered in determining the valuation of a company – future cash flow, market size and addressable market, business potential, comparables – looking at similar businesses in other developed economies and applying necessary discounts etc. It is also worthy to note that valuation is different across sectors. The way a tech company is valued is different from the way a manufacturing company will be valued. Even in tech, a fintech company will not be valued in the same way a software development company will be valued. The underlying principles and valuation methodologies remain the same, but there are other factors that contribute or otherwise to the valuation of a company.
Apart from FINTECH In what other sectors do you see room for Growth and technological advancement?
Healthtech, edutech, logistics & mobility and energy present opportunities that are directly interlinked with the challenges Africa's critical mass face on a daily basis. The advancement of technology and the rise to dominance of Web3.0 promises an interesting future for not just these sectors and how services and products will be delivered, but to humankind at large.
Intra African trade is the lowest when compared with trade among States within other continents like Europe and Asia? Why is this so and what do you think can be done to increase trade among African countries?
Lack of infrastructure, in addition to funding will be the major challenges of African states. I read an article recently, to build the infrastructure required to facilitate seamless intra African trade, the continent needs about $300bn by 2022.
We are still battling with insurgency, terrorism, political unrest, excessive border bureacracies which have plagued the continent for a long time. They will not go anywhere quickly, even with reforms and policies being put in place. The continent is also heavily reliant on importation. When the global supply chain is disrupted, we are left to bear the brunt. I also believe that ethnic, cultural and language diversity could also be considered as obstacles of intra African trade if not harnessed properly; however, the AfCFTA may be a significant driver of change, connecting over 1.3bilion people and c. $3.4trillion economic bloc.
Beyond words, what actions do you think Governments across Africa have to take to ensure that they make the most out of the recently ratified AfCFTA?
It is going to take a long time – maybe decades to see the ripple effects of the AfCFTA. Some interest groups in certain member countries will still create bottlenecks as a result of fear of losing relevance. It is a process that will take a while.
For trade facilitation to happen we need to deal with problems associated with rigorous customs procedures, joint efforts to invest in infrastructure and enhancement of transportation links, there has to be regulatory transparency as well, which will all have to be harmonized. A mutually beneficial relationship between public and private sector players is also a critical success factor for the AfCFTA to deliver its promises in the mid to long-term future.
In your opinion, what emerging technology do you think promises the best return in five years?
Hard to tell, fintechs have gained the most traction. Ed-tech is also receiving a lot of interest. Innovation, value accretive initiatives and vision of the business promoters will be vital in determining the long term sustainability of the businesses. The health sector, logistics, e-commerce are other sectors that can deliver superior returns, as there are endless opportunities within these segments even today. What is critical to note is across sectors, there are day to day challenges Africans face and will pay to get fixed. Fintechs might be the leader of the scoreboard today, but these challenges exist in other areas. Build! Build!! Build!!!
As a finance expert, what advice would you give the CEO of a recent start-up
Business promoters at the early stage need a support system. Whether strategic or financial partner. The responsibilities of early stage business owners can be very challenging. As such, it is critical to identify a partner who can also act as a sounding board and whose core skills compliment yours. Putting together a strong but lean team who understand the vision and core values of the firm is also very important. The entrepreneurial journey can be quite draining but very rewarding. It is important not to lose focus, be determined and keep pushing forward. Always remember the reason why you started in the first place. On managing your operations, it is never too early to start putting structures in place for your business, of course, without losing agility and innovation. Efforts around ensuring your processes are in place and keeping your books tidy will go a long way in strengthening your business from the early days and better position you in the minds of your internal and external stakeholders.
One of the dilemmas facing new businesses and ideas is how to raise funds. What is the easiest way to do this?
I'm not sure access to finance is the only major challenge. The product, value proposition and unique selling point have to be clear. A lot of business promoters do not also know how to sell their business. As such, it's not marketable. Part of the things we do at Emergence Capital is business and financial advisory – where we offer bespoke, tailor-made and one-on-one services to businesses at different stages, helping them document their business ideas in a way that is appealing and marketable to investors. We also offer fundraising support services for small companies who do not have access to the investor ecosystem. Promoters must also learn the art and science of fundraising, my egbon and former principal used to say, "the best time to raise money is when you don't need it". There are building blocks and day to day baby steps promoters must make in directly, subtly and indirectly engaging the investor universe and earning their positions in the subconscious of the controllers and deployers of Capital.
It is often said that there is no self-made man, in your case would you describe yourself as self made? Or is there someone who played a significant role in your professional or personal life that helped you become the man you are today?
That's a very interesting question. I do not consider myself a self-made man. Critical to my learning journey are two places where I have worked previously. Guaranty Trust Bank and Platform Capital which I mentioned earlier when i talked about my career journey. The core values of these two companies are clear – you have to be competent, knowledgeable and strive to be the best amongst your peers. These same values are what I have carried with me throughout my own journey.
I am also privileged to have mentors who support me when I feel unmotivated. I have also had the privilege of working with extremely smart and talented individuals in the past. I am constantly in touch with former senior colleagues that I have worked with in the past, sitting with egbons in the industry to tap from their wealth of knowledge.
My family – parents, siblings and my wife – are also very critical to my growth. I have been beaten down a few times but I've always strived to come out better and they have been extremely supportive. Most importantly, I believe that hard work without grace is nothing. I don't believe in luck. As such, of all the factors I have mentioned, the God factor is the most critical for me.
On a lighter note, as a big Boy, what would be your advice to a young man who wants to chill and Bam-bam with the big boys? LOL
There is no such thing as a big boy or being at the top. There is only what you have achieved for yourself and for others. I believe that preparation is key, God will never bless you beyond what you are capable of. Hence, building capacity via learning and networking is vital. More importantly, you can never be what you have not imagined. You need to have a clear vision, write it down so that on days when you feel unmotivated you can always refer to it.
Work very hard! Hard work can not hide. God can only bless the work of your hand. There will be naysayers on your journey to greatness. Those people who will tell you that you cannot do it. You cannot achieve it. Ignore them, put in the work, when things start to fall in place, these same people will want to associate with you.
Lastly, always give back. Don't just take. If you keep your hands open, you will never lack. If you are not using your position or influence to advocate for others who have less of those things, you are only wasting them.
Follow us on social media