The Lagos state chapter of the All Progressives Congress (APC) has unveiled the names of candidates for the chairmanship/vice-chairmanship positions.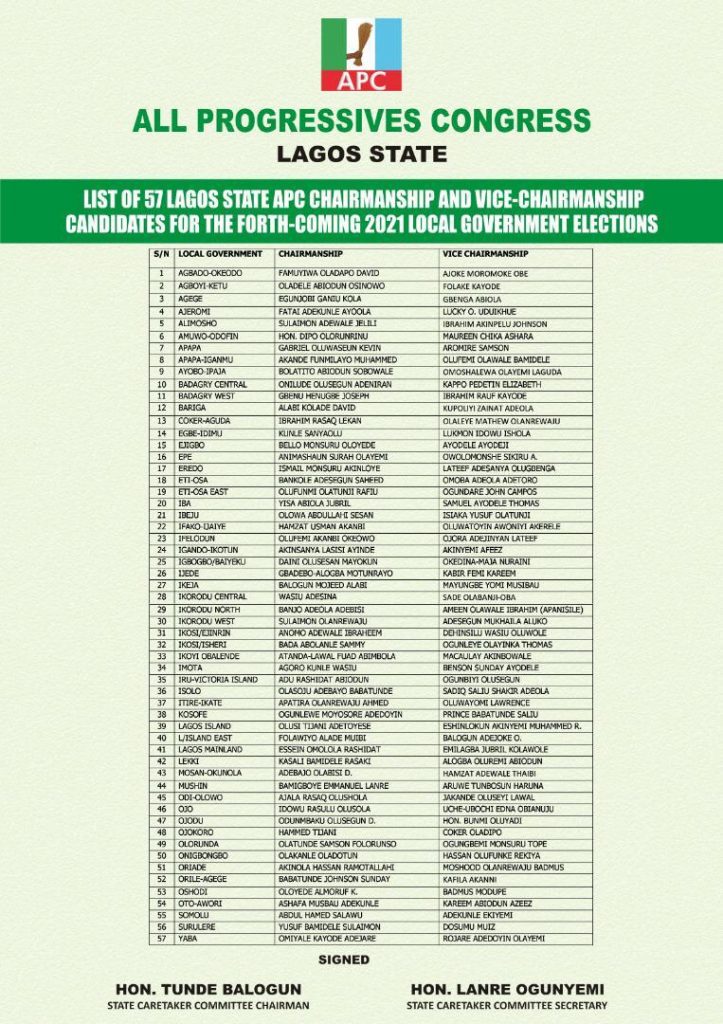 Recall that the APC conducted a primary election on Saturday, May 29, to elect its candidates for the forthcoming local government election in the state. The elections were heavily fraught with violence and thuggery.
The spokesperson for the Lagos APC, Seye Oladejo, urges the members to work for the success of the party in the next local government election.
Follow us on social media