Italy and Spain are among a number of European countries further easing their coronavirus lockdown restrictions on Monday.
Most businesses in Italy, including bars and hairdressers, are reopening after more than two months of nationwide lockdown measures.
Spain meanwhile has slightly eased restrictions on some of its least affected islands.
The measures follow consistent drops in the number of daily recorded deaths.
On Sunday, Italy recorded the fewest daily deaths since it entered lockdown in March.
It said 145 people had died with the virus in the previous 24 hours. This marked a significant drop from its highest daily death toll, which was more than 900 on 27 March.
In Spain, the daily death toll fell below 100 for the first time since it imposed its lockdown restrictions.
But officials are warning that complacency over the virus could lead to a second wave of infections.
What's happening on Monday?
Restaurants, bars, cafes, hairdressers and shops have been allowed to reopen in Italy, providing social distancing is enforced.
Almost 32,000 people in Italy have died in the pandemic, and the economy is expected to shrink by nearly 10% this year.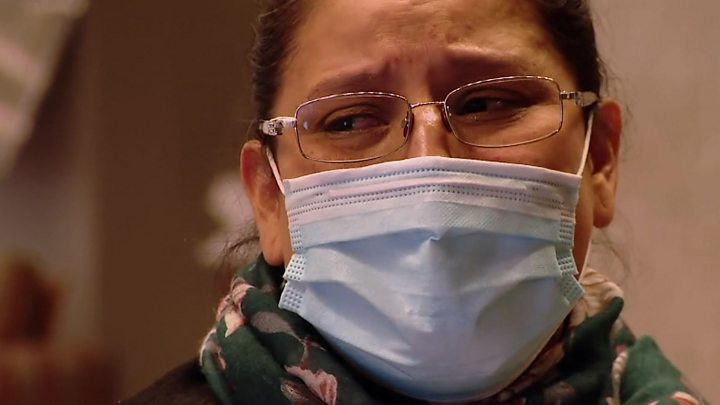 Catholic churches are resuming Mass, but there is strict social distancing and worshippers must wear face masks. Other faiths are also being allowed to hold religious services.
But health officials have warned of the continued dangers of large social gatherings.
Pope Francis held a private Mass at St Peter's Basilica in the Vatican, which has been disinfected ahead of its reopening to tourists.
The Mass honoured the late Pope John Paul II, 100 years after his birth in Poland.
Comfort and sorrow as churches reopen
There was sorrow but relief too at morning mass in Milan's Santa Maria del Rosario: the first time that people could return to churches in 10 weeks.
They came for comfort and to pray for Italy's recovery. And they abided by strict measures: pews were disinfected before the service; worshippers sat apart; and the priest wore gloves to place the communion wafer in people's hands, not their mouths.
"It was strange to feel the body of Christ on these gloves," said Fr Marco Borghi, "but it's so important for people to be able to get closer to God again at this time".
From restaurants and bars to museums and libraries, to hair salons and beauty parlours, Italy is reopening and emerging from the world's longest national lockdown.
There's a sense of optimism in the streets but also, still, astonishment at what has happened, particularly here in Italy's richest, most advanced region: over 15,000 people killed in Lombardy, almost half of all the Italian deaths.
And the economic pain is intense. One in three businesses here say they won't be reopening today.
In Spain, some areas are also seeing restrictions ease.
The country has a four-phase system for reopening, which authorities are applying at different speeds in different regions.
Most of Spain moved into phase one last week. Up to 10 people are allowed to meet together, provided they wear masks and socially distance, while bars and restaurants can open outdoor seating at half capacity. Cinemas, museums and theatres are also opening at reduced capacity.
Some Spanish islands that have not been badly affected by the outbreak moved into phase two on Monday – allowing shopping malls to reopen and gatherings of up to 15 people.
Barcelona, Madrid and parts of the north-west however remain in phase 0. Most restrictions will remain in place, but some small shops will be allowed to reopen on Monday and funerals can be held for groups of up to 10 inside and 15 outside. This has been dubbed "phase 0.5" – an intermediate step in these regions.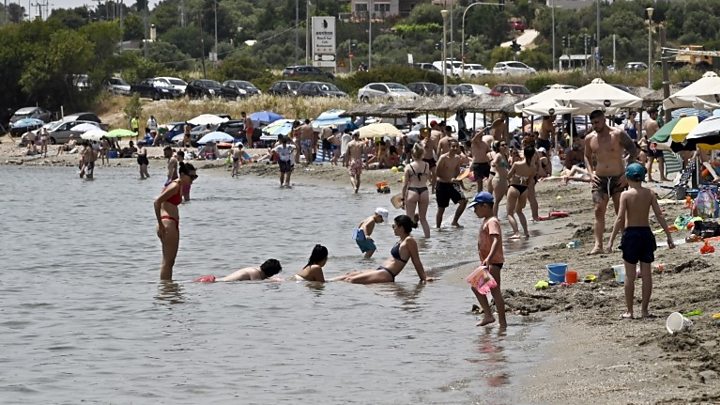 The country is now "very close" to stopping the transmission of the virus, the head of the emergency health centre, Fernando Simon, said on Sunday.
But he warned that the risk of a second wave of cases was "still very big".
Elsewhere in Europe:
Belgium is to begin reopening primary and secondary schools under strict conditions on Monday, with museums and zoos also opening their doors – albeit only to those who book online, to limit numbers
The famous Acropolis reopened in Greece, and secondary school pupils are returning to class
Restaurants, cafes and pastry shops restart business at reduced capacity in Portugal
Poland's beauty salons and hairdressers reopen, as well as restaurants and cafes
BBC
Follow us on social media