The FCT Minister, Malam Muhammad Bello, has pledged to restore the sanity and beauty of the Umaru Musa Yar'Adua Expressway (Airport Road), in Abuja. He made this pledge during a routine inspection of the area, on Friday.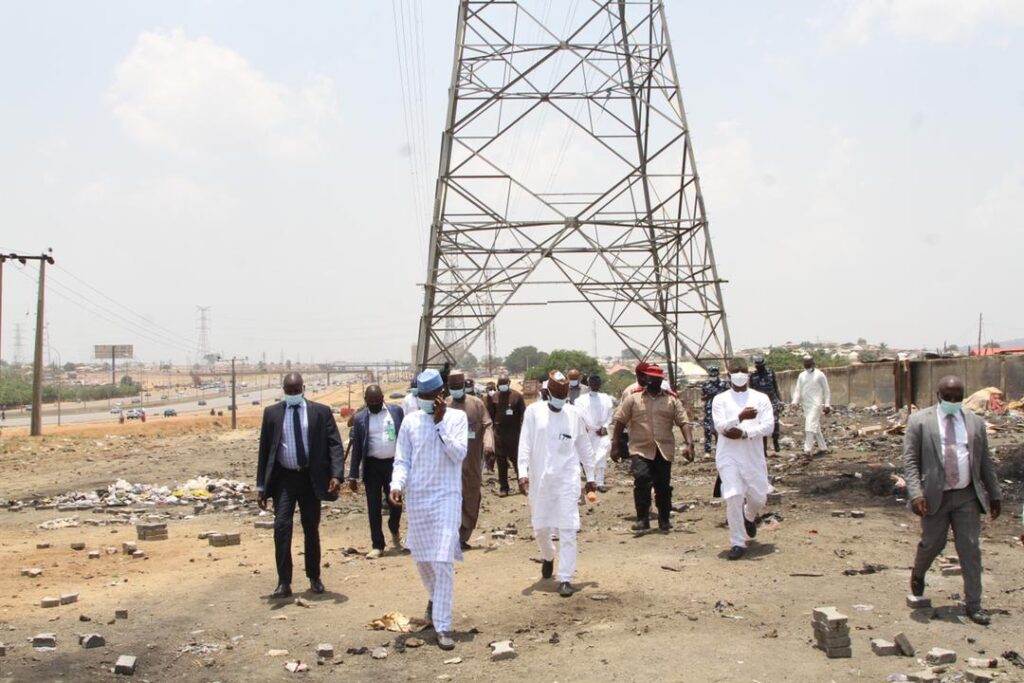 While decrying the deplorable pollution in the area, the Minister instructed that all illegal structures along the entrance to the road should be removed immediately by the Federal Road Safety Agency (FRSC).
Bello urged the residents and motorists to maintain the sanity and cleanliness of the roads, citing that the roads hold great significance as a "gateway to the city."
Speaking at Lugbe Sarki, Bello also ordered all petty traders and artisans carrying out business activities under the high-tension electricity cables to vacate the area.
He also restated that the activities of all commercial tricycle (Keke) and motorcycle (okada) operators remained banned in the expressway, adding that defaulters should be apprehended by the security agencies
Chairman of Abuja Municipal Area Council, Hon Adamu Candido, who was also present at the site, also pledged to complement the efforts of the FCTA in effecting the measures necessary for maintaining the aesthetic value of the road.
Similarly, the Sapeyi of Garki Alhaji Usman Ngakupi also pledged to get the cooperation of his subjects and ensure that they comply with all the traffic and environmental regulations along the airport road.
The Minister was accompanied on the tour by the FCT Commissioner of Police, Mr. Bala Ciroma, the Sector Commander of the FRSC, Mr. Gora Wobin, FCT Director of the DSS Mr. Ado Muazu, Chief of Staff to the Commandant Guards Brigade, Lt. Col, S. Y Hassan, the Directors of the Abuja Environmental Protection Board, Development Control as well as the heads of other relevant departments and agencies of the FCTA.
Follow us on social media