A Nigeria Immigration Service (NIS) officer attached to the Murtala Muhammed International Airport (MMIA), Lagos Command has retrieved lost items, belonging to a foreign passenger at the airport.
A source close to the command at the weekend disclosed the officer's name as Chief Immigration Assistant (CIA) Omodayo Odewenwa. He was recently redeployed to the Lagos International Airport from the Ikoyi Passport office.
It was gathered that CIA Odewenwa discovered some items in a folder wallet on the floor around the VoA hall of the terminal.
When checked, the following were retrieved; $5,000 currency, credit cards, and an Identification Number (ID) card of yet to be identified foreign passenger at the Visa on Arrival (VoA) point of the command at the E-Wing Arrival section of the terminal last Sunday.
Apart from the dollar currency, it was also gathered that other foreign currencies were also retrieved by the officer.
It was learnt that the command has escalated the incident by writing an email to the supposed owner, but at the time of filing this report, it was yet to receive a response from the alleged owner of the items.
He, however, assured that the items are safely kept in the command.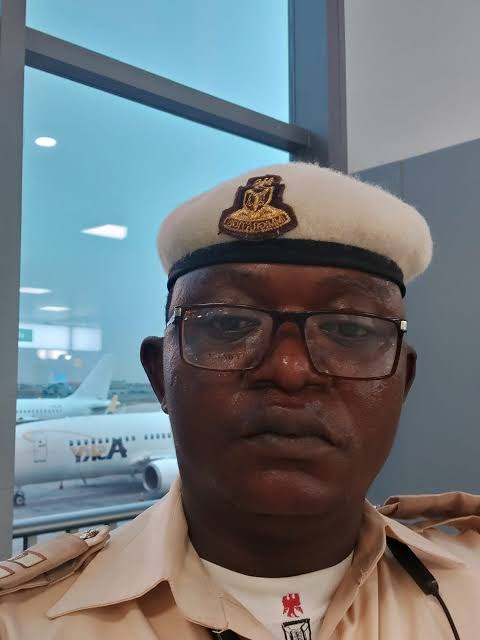 The source said: "One of our officers last Sunday at the VoA E-Arrival Wing of the terminal, retrieved a folder containing several foreign currencies, credit cards, ID card and other valuable items supposedly belonging to a foreigner. Immediately after he retrieved these items, he informed his superior at the terminal who immediately took action.
"So far, we have escalated the issue by sending an email to the supposed owner to come for his property, but we are yet to receive a response. But, we are hopeful that he will respond at the appropriate time. There was no phone number on the document. So, it is difficult for us to get across to him. However, I can assure you that the items are in safe hands."
However, Mrs Adeola Adesokan, the NIS Comptroller of the MMIA Command, confirmed the development on the phone.
She commended the honest act of the officer; emphasising that officers of the command have been constantly ingrained with operational and attitudinal reforms in recent times, and assured that the command would continue to perform its enshrined duties with utmost professionalism and dignity of purpose.
The comptroller enjoined the traveling public to always have confidence in interacting with the immigration officers, saying "We are here to serve you."
Follow us on social media