An urgent measure should be put in place to address the the poor condition of the Bayeku Primary Healthcare Centre, the residents of the Bayeku community in Ikorodu, Lagos State have cried out.
During a visit to the facility, it was gathered that the building was in a sorry state with a leaking roof.
It was observed that overgrown weeds dominated parts of the premises with no gate and a broken perimeter fence.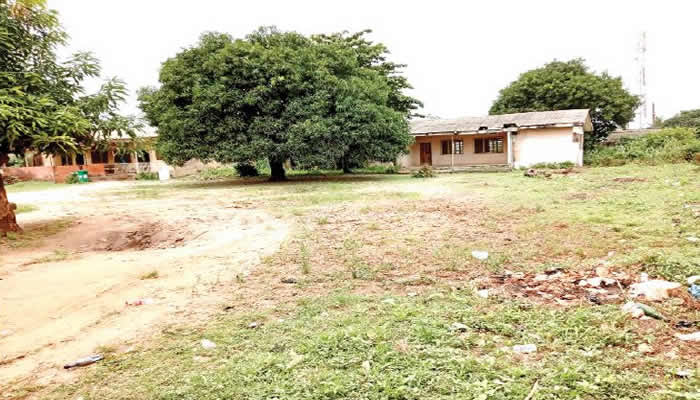 Despite being primarily focused on offering medical services like immunisation, prenatal, maternity, child care, and outpatient services, the facility currently has only two rooms, the ward where delivery is taken and a small room where patients are examined by doctors.
A resident of the community, Rachael Fadare, said the centre was too small to accommodate the number of patients attended to daily and that staff members on the ground were not enough.
Fadare said, "The environment is big, I don't know why they can't build other buildings or even an extension.
"The last time I went there, I spent about four hours. The staff members are not enough, although they are trying.
"Another issue is the environment; it's too bushy and not ideal for a health care centre. Different kinds of reptiles would be hiding inside the bush. There are also times when they will say that there is no light to power their laboratory to conduct tests. I think they should have a standby generator or something so that work can be easier and faster."
Fadare also said the health centre closes at 2pm, therefore not catering for emergencies.
A resident who did not want her name in print said the stress involved in getting care in the facility had forced many to embrace private hospitals.
"It is not like the place is expensive but because of the stress, people prefer to use private hospitals where they will receive care and attention without much stress. If basic things are made available, especially for mother and child care, people will come," she said.
Another resident, Mrs Patrick, said she opted for another hospital when she was about to deliver her second child because of the long list of items given to her in the facility.
Another source who spoke on condition of anonymity said only one nurse has been attending to nursing and pregnant mothers for some months.
She said a minimum of 80 women were being attended to daily, adding that they are more than that on Wednesdays when they attend to children below five years.
Contacted, the Permanent Secretary, Lagos State Health District II, Dr Dayo Lajide, promised to work with the local government chairman and the Director of Environmental Services to address the challenges facing the health facility.
She added, "Because the Igbogbo Primary Healthcare Centre runs a 24-hour facility, it needs more hands. However, I will look at what the movement plans of the nurses are to see how we can rotate more to the Baiyeku PHC.
"The issues of the perimeter fencing and buildings might not be done immediately but will be addressed holistically across the board because it is a capital project.
"However, the bushy environment will be addressed immediately as I have sent the MOH to the location to ensure that it's cleared."
Follow us on social media