…To demolish buildings harbouring miscreants
Operatives of the Lagos State Environmental and Special Offences (Enforcement) Unit have arrested 21 notorious miscreants/cultists during a raid on criminal hideouts in Ogudu and Ajah areas of the state.
Chairman of State Task Force, CSP Olayinka Egbeyemi, said the 21 suspects were arrested during an enforcement operation on criminal hideouts at Ogudu and Ajah as directed by the state Commissioner of Police, CP Hakeem Odumosu.
According to Egbeyemi, who led the team, during the enforcement exercise, a large number of miscreants and cultists launched attack on the officers with broken bottles, stones, axe and other dangerous weapons from different spots including uncompleted buildings.
He adds: "Despite the attacks, officers persisted and flushed them out from their hideouts while some of them escaped through the roof."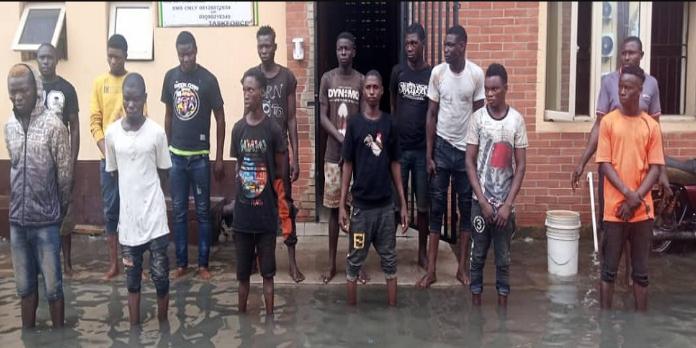 In Egbeyemi's view, residents around those areas had complained that the cult gangs attacked innocent public especially in the early hours of the day and late at night.
The chairman warned sternly: "Let me sound note of warning to owners of structures harbouring criminal elements to immediately flush them out as government would not hesitate to demolish any building occupied by miscreants and cultists across the State."
He, however, said that CP Odumosu further directed that all 21 arrested suspects be prosecuted.
Follow us on social media