A 36-year-old alleged serial paedophile and cement salesman, Sunday Ekwere, is currently walking the streets after he was alleged to have defiled two minors and impregnated a 13-year-old housemaid (name withheld) then proposed marriage in order to cover up his heinous crime.
Ekwere, who is described as an expert in child molestation, was said to have continuously defile a 12-year-old from 2016 until 2019, then switched to the 13-year-old last year until she got pregnant and had a baby just few weeks ago.
Consequently, officers of the Elemoron station were said to have arrested him on June 29 this year but released him on July 12 this year without charging him to court for prosecution after he agreed to marry the pregnant minor.
According to the guardian of one of the survivors, Mr. Alexander Orji, who is bent at getting justice "I reported against Sunday, a serial fetish defiler over the defilement of my ex-wife's niece from 2016 and the defilement and impregnating a 13 year old girl for which he was arrested by Elemoron police station and deliberate attempt to cover-up on same after they let him go because it was agreed the perpetrator would marry the minor".
He decried that this tragic incident led to the dissolution of his marriage in 2018. "It was a rude shock to be intimidated by OC-gender on Tuesday July 14 after arriving at her office on invitation to appear at the court with the survivor that the suspect would be charged to court on same day after they acknowledged that the medical report which was sent in by Mirabel Centre on Friday July 10 this year has reached her desk".
Narrating his ordeal, he said, "It started out as a joke as I got into the office of OC-Gender and she instantly instructed the 2iC to take away the survivor to an unknown destination. The next was mix-up in passing on to me what she claimed was a petition and later turned into a statement."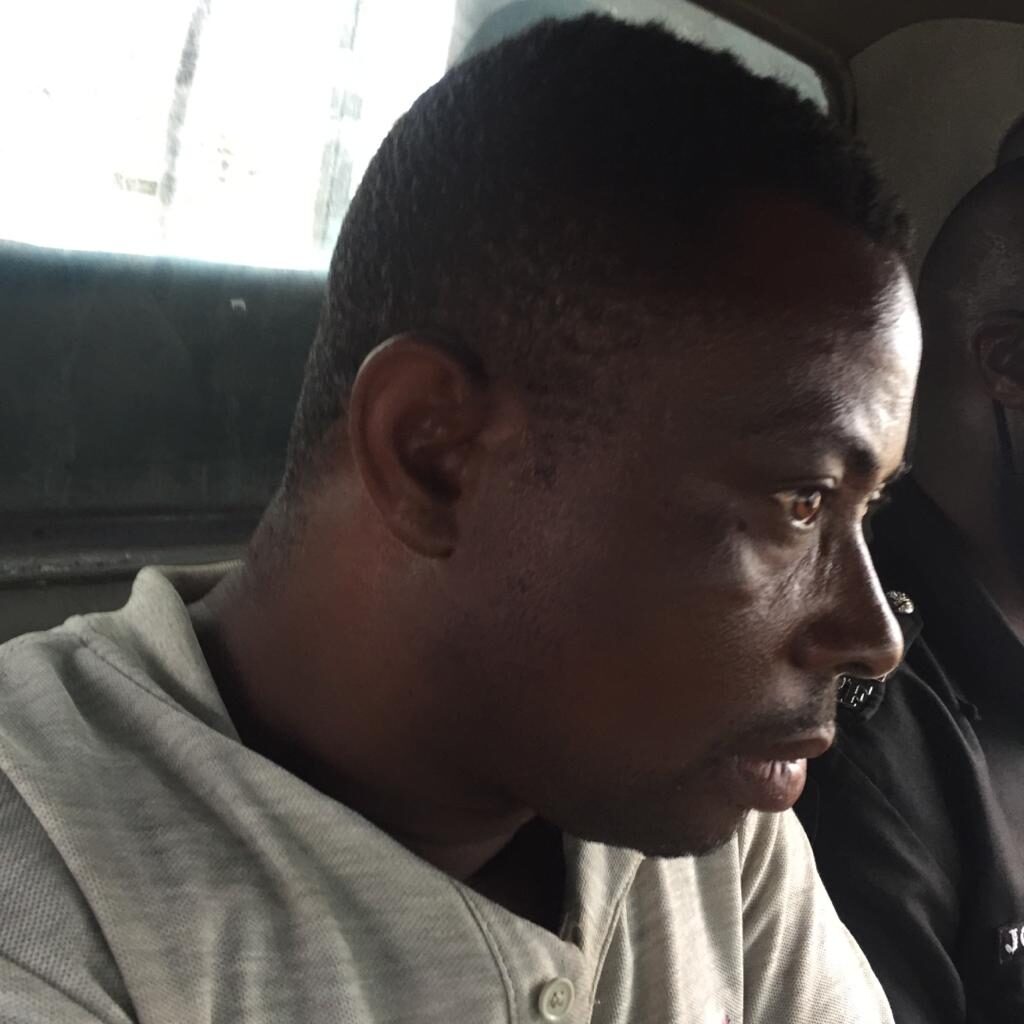 Requesting that Orji responded to what she would read out to him, he added that the OC Gender said he could not be previewed to details on same. "The OC-Gender claimed that my ex-wife's statement was transferred from Elemoron along with the case file on July 2 this year and that she did not want to bring it up for personal reasons but being compelled by authorities on allegations that she must have collected some millions of naira from me she is now putting it out".
Orji, who is both the guardian and a child right advocate, recalled that the police implored him to get a lawyer and pursue the case as it was not a police case "and that I should also enroll IG-IRT team on private arrangement to track those threatening my life and sending death threats texts".
"I was however referred from Zone 2 to meet with the PRO Lagos on same day, who put a call across to OC Gender next in command informing her he was on speaker-phone and needed to know details regarding the matter in question."
He continued, "The latest was the OC-Gender came to Elemoron police station last Tuesday. She called me to meet her and I promised to be with her in 40 minutes time because she failed to inform me as promised. She called back demanding I identify the officers that handled the 2019 case of the girl impregnated and decided to engage the OC through WhatsApp chat."
"I sent her the contact of OC human right of Elemoron police that handled the matter", he explains "the next thing she said was she couldn't wait any longer for me so I encouraged her to go into the community and interview people on freelance as she had promised so that it would not be that I assembled people and told them what to say".
The guardian further stated that the OC Gender replied that assigned police vehicles cannot leave the express and go into streets. "I encouraged her to even wait and speak with the chairman of the landlord association and she promised only to call back and say she can't wait. I suggested to her if I can send anyone to pick statements form from her she said no. So I suggested going to the station myself to pick the statement form she said no problem.
"Later same evening, I informed the OC-Gender that I was on the way to Elemoron police station to pick the forms but she dissuaded me that she would call me the next day. The next day I called her and she said the OC- human right was not well that I should wait she will get back to me."
Orji, who said he called the OC-Gender last Thursday noon, bemoaned that "she told me that she wished I had met her on Tuesday at the station that she couldn't find any of such records that I can bring people to come and write statements at the state command, in fact she would call me back that she was in a meeting. Not a single call even until today Sunday".
While Orji keeps crying for justice for his little niece and the teenage girl who is now a mother, members of the Advocates of Child and Vulnerable Person Network (ACVPN) like the Operations Manager, Mr. Ebenezer Omejalile, are currently on top gear to ensure the case goes to court and justice is duly served for the girls and others not mentioned.
Follow us on social media