Sevilla are perennial Champions of the Europa league and they proved it yet again yesterday by knocking out Manchester United 2-1  to put themselves in position to have another chance at winning the competition which they have won five times in the last decade. They are through to the final to play either Inter or Shakhtar Donetsk who would be squaring up in the second semifinal match later today.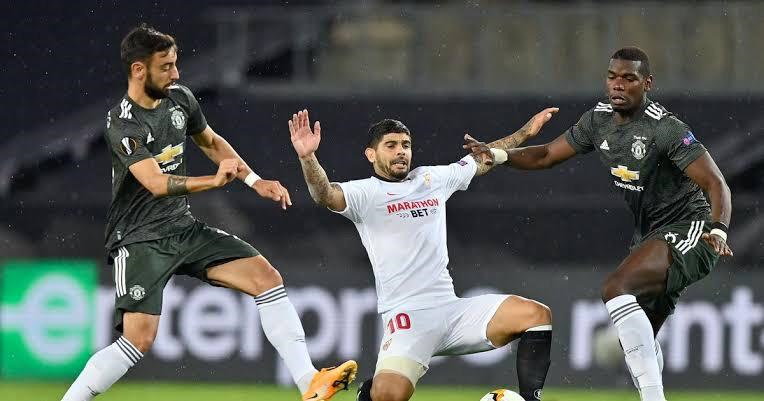 Though Sevilla had the upper hand going into this one based on their record in this competition, but many would have thought Ole Gunner Solskjaer side would be heading for a second Europa title in 5 years based on their somewhat impressive current form, and that they have an attacking set up that can deliver the goals needed to see them into the final and probably go ahead to win the competition, United started well after earning its 22nd penalty of the season  and the man saddled with the responsibility of stepping up to take penalties, Bruno Fernandes did so calmly as he sent Sevilla goalkeeper Yassine Bounou the wrong way for his team's 1st goal to set up what look like an evening of goals return for United as they even continued in possession and control of the match and they looked comfortable on the ball, stringing beautiful passed all around and having half chances to even add to their lone goal advantage.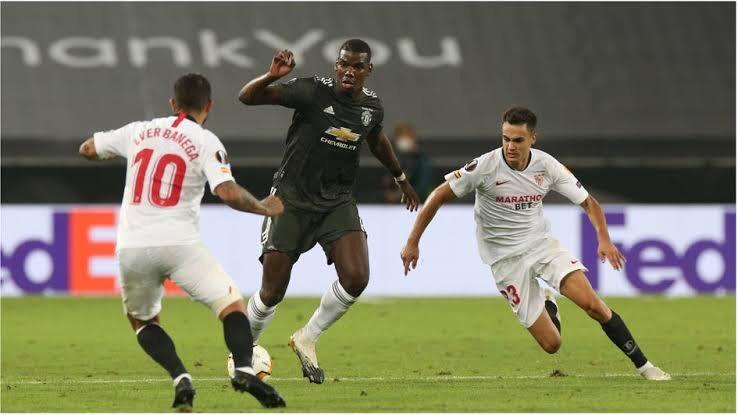 Sevilla on the other hand seem like they are set up to resist and contain all of the pressure from the Red Devils as they were contempt with a well-planned counter attacking play which payed off in the 26th minutes when Sevilla had a chance to move forward through a throw in and a piece of nice exchange of passing between Lucas Ocampos who laid a defense splitting pass the way of Sergio Reguilon who squared the ball to the for the former Liverpool and Ac Milan man, Suso for a brilliant left foot strike into David De Gea near post for Sevilla's equalizer.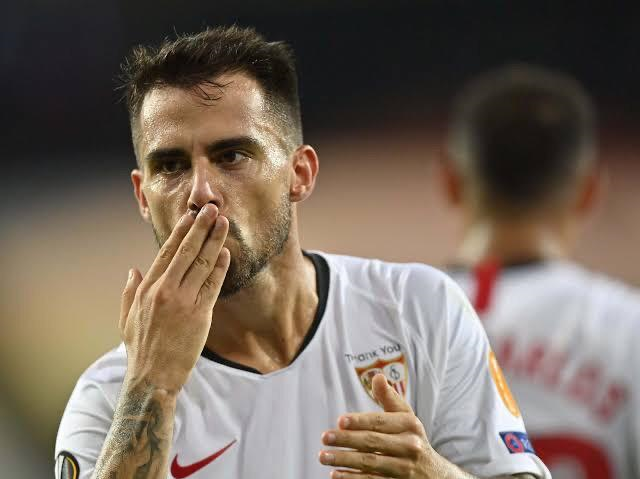 Manchester United were still bossing the possession and looked to get back ahead at several point in the remaining of the half, and it goes on like that into the early part of the second half as the Premier league side even grew more into the game with chance after chance to kill the game but were unlucky in several of those instances and they also came up against a Sevilla keeper who was having a nice evening goal. Anthony Martial found himself one on one with Bounou in goal for Sevilla in the 53rd minute, but his effort was saved. Martial immediately had  another opportunity as he was alone with the keeper again in a similar one on one situation but his effort was saved yet again, Those missed chances proved costly for United as Sevilla suddenly seem to have gotten a foot hold on the match as they pilled the pressure on United and it paid off in the 78 minutes as they  got ahead with a goal through Luuk De Jong who tapped in a simple ball in from Jesus Navas who had a beautiful game on the right wing.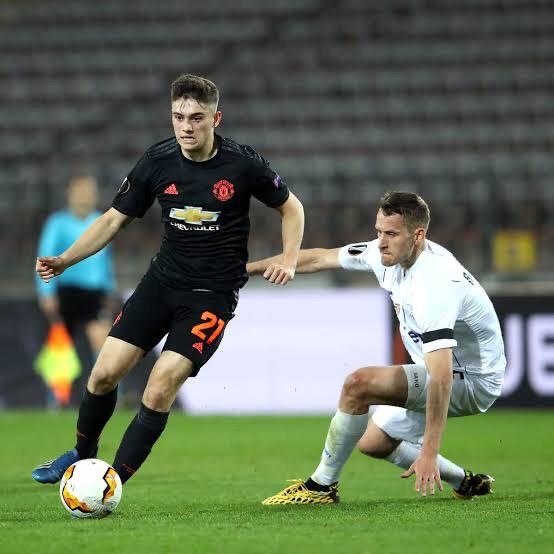 An agonizing night in Cologne for United as seen them crash out of two semifinals in recent weeks and have given away two opportunities to land a silverware in a season which has seen some improvement, this is United longest trophyless run in 31 years as the last time they won a silverware was winning the Europa league at the end of the 2017 season
Julen Lopetegui's men held on for an important semifinal win which would see them play in the final against either of Inter or Shakhtar Donetsk in the final of the Europa league.
Follow us on social media