Two Nigerian brothers Abel and Ola Osundairo, who claim Hollywood actor, Jussie Smollett paid them to stage a homophobic attack have said they are willing to aid investigators. This they said after the Chicago Police Department (CPD) located belongings seized during the raid, which occurred in 2019.
In a statement released on their behalf on Thursday, their lawyer, Gloria Schmidt Rodriguez, said they have had a change of heart now that the belongings have been found.
"Due to the intervention of Special Prosecutor Dan Webb and his team, earlier today we were informed that a properly registered 9mm handgun that was missing from a locked safe seized by the Chicago Police Department on February 14, 2019, has been located," Schmidt Rodriguez's statement reads.
"The missing gun was a reason for Abel and Ola's decision to cease voluntary cooperation, in addition to the unnecessary complication brought to this situation by CPD's Corporate Counsel in treating them like suspects. Abel and Ola will recommence their cooperation in the Smollett case now that the handgun has been produced by the Special Prosecutor's office."
The CPD claims Ola and Abel Osundairo were paid $3,500 to stage an attack against the 'Empire' actor in January 2019 before he claimed he was a victim of a homophobic attack leading to a court case.
The new case against Smollet came months after the county's state's attorney's office abruptly announced it was dropping charges against the actor, angering police, Donald Trump and City Hall.
The case was restarted again following public outcry and early this month, a Cook County judge dismissed actor Smollett's attempt to have criminal charges against him dropped, telling the actor that the new charges against him do not violate his right against double jeopardy.
When the two brothers were questioned, they told investigators they were friends with Smollett and he had asked the brothers to help him stage a hate crime because he was dissatisfied with his treatment on the set of Fox's hit show 'Empire,' where Smollett played a supporting role.
Prior to the brother's testimony, their home had been raided and they had been treated like suspects until CPD detectives turned the case against Smollett and decided not to bring any charges against the brothers.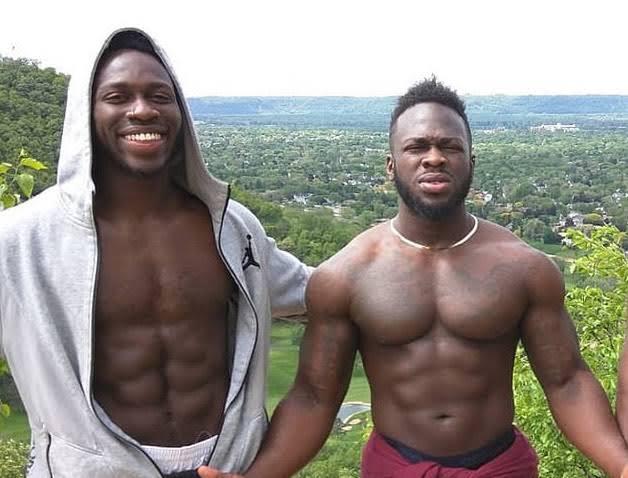 Smollett was arrested last winter on 16 counts of felony disorderly conduct for filing a false police report but the charges were suddenly dropped against him in March after he agreed to forfeit a $10,000 bond without admitting wrongdoing.
Smollett's attorneys made the double jeopardy argument after a special prosecutor secured a six-count indictment on charges alleging that he lied to police about a racist and anti-gay attack that police say he staged himself. Smollett has pleaded not guilty and maintains his innocence.
Follow us on social media