A distressed Building located in the Ebute-Metta area of Lagos state has collapsed with no lives recorded or injuries sustained.
The Director-General, Lagos State Emergency Management Authority (LASEMA), Dr. Olufemi Oke-Osanyintolu, who made this disclosure in a Statement, stated that the occupants have been evacuated from the building; hence, cordoned off in order to prevent further devastating effect.
"Upon arrival at the scene of incident, it was discovered that an old storey building was severely distressed with the reinforcement having corroded resulting in visible cracks on the walls and pillars likely due to a lack of maintenance.
"Further investigations revealed that all the slabs of the building are weak and as a result part of the building has collapsed.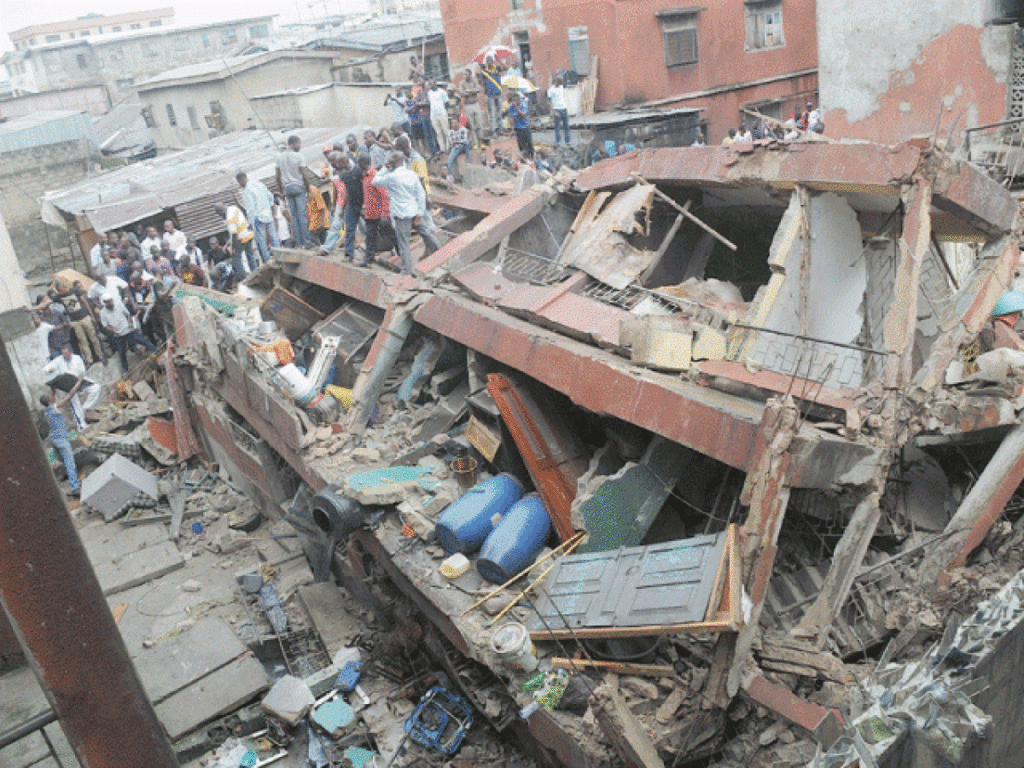 "Fortunately, there is no loss of life nor injury sustained at the scene. LASEMA responders and the Lagos State Building Control Agency, LASBCA officials are currently at the scene of incident.
"All the occupants have been evacuated and the entire building cordoned off to prevent any secondary incident" He said.
Follow us on social media