Since the removal of fuel subsidy and the increment in prices of fuel, Nigerians have been actively exploring the possibility of converting their vehicles to operate on natural gas due to a significant increase in fuel prices.
This surge in prices came after President Bola Ahmed Tinubu announced the removal of fuel subsidies in the country.
In response to the growing demand for an alternative fuel source for vehicles, the Independent Petroleum Marketers Association of Nigeria (IPMAN) has announced its intention to install compressed natural gas (CNG) dispensers in approximately 30,000 fuel stations nationwide. The proposed cost for CNG would range from N100 to N110 per litre.
This initiative by IPMAN aims to provide Nigerians with a more affordable and sustainable option for powering their vehicles. The success of this transition relies on the establishment of a robust infrastructure and addressing potential challenges associated with the conversion process. However, it is important to know the cost implications of vehicle conversions.
What will it cost Nigerians to convert their vehicles?
According to recent infographic data published by HydroCIS in collaboration with the Nigeria LPG Association (NLPGA), the Nigerian Gas Association (NGA), the LPG Group of the Lagos Chamber of Commerce & Industry (LCCI), and the Association of Local Distributors of Gas (ALDG), here are the costs to convert internal combustion engine (ICE) vehicles to run on natural gas in Nigeria.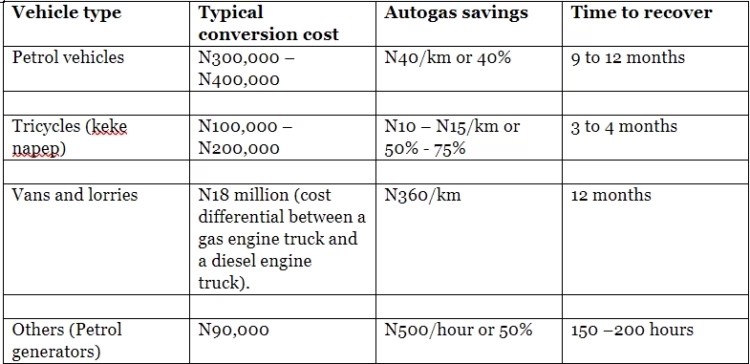 What is suitable and what is not?
Natural gas has different variants. The use of these variants is suitable for some purposes and not suitable for others. The infographic outlined the various uses of compressed natural gas, liquefied petroleum gas and liquefied natural gas.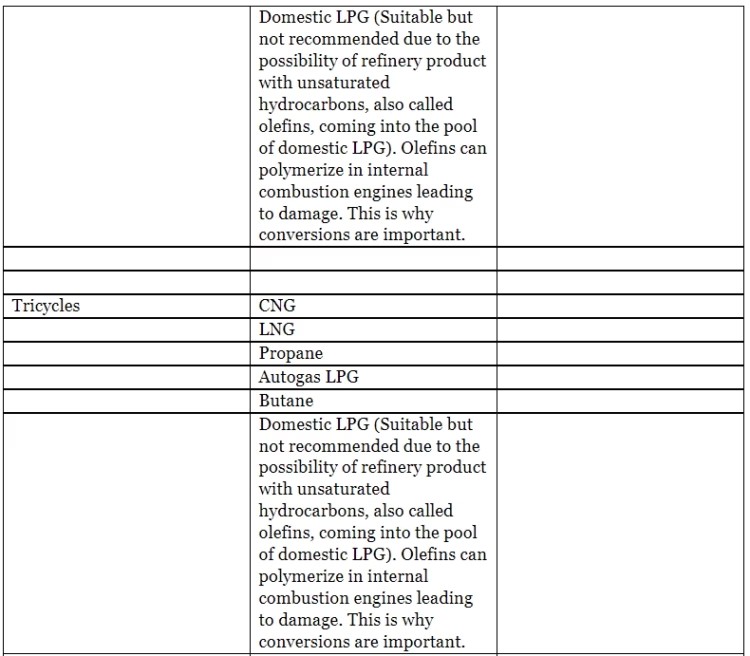 Follow us on social media