Tragedy struck on Thursday morning when a woman said to be in her 80s, died during a partial collapse of a two-storey building located at number 34 Oloto Street, Borno Way, off Freeman Street, Oyingbo, Lagos Mainland Local Government Area of the state.
The yet-to-be-identified woman died on the spot as a result of the impact suffered when the building collapsed on her.
According to an eyewitness, Mr Kehinde Adeboye, the incident happened at about 7.45 am on Thursday, killing the old woman said to be in her early 80s.
Sympathisers and other emergency responders raced to the scene to offer help in salvaging the situation.
Permanent Secretary, of Lagos State Emergency Management Authority, LASEMA, Dr Femi Oke-Osanyitolu, confirmed the casualty, saying no record of further injury in the unfortunate incident.
According to Oke-Osanyitolu, the agency received distress calls at about 8:30 am and the rescue team arrived at about 8:42 am.
"The Agency responded to distress calls concerning the above and upon arrival discovered a storey building in a state of partial collapse.
"Further information gathered at the incident scene revealed that an internal suspended beam in a room collapsed at about 7:45 am due to the ageing and lack of maintenance of the structure.
"Unfortunately, an old woman died from the impact of the partial collapse."
Meanwhile, as of press time, 10 a.m, a search and rescue operation was ongoing by the joint rescue team, while the scene has been cordoned off.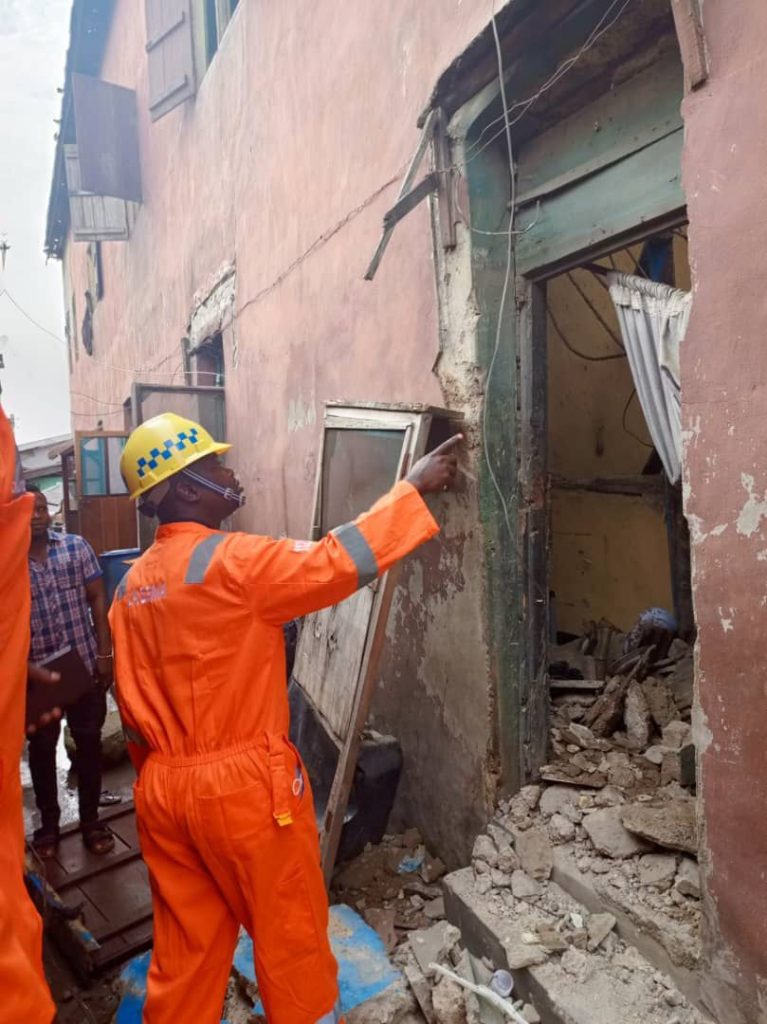 Officials of the LASEMA Response Team, LRU, paramedics, Lagos State Fire and Rescue Service and, Lagos Ambulance Service, LASAMBUS, are on the ground to ensure safety and sanity.
"The building has been cordoned off and LABCA has been contacted for further action," Oke-Osanyintolu stated.
Follow us on social media