The Nigerian Institute of Building (NIOB) has said that Lagos State accounts for 60 per cent of reported cases of building collapse in Nigeria.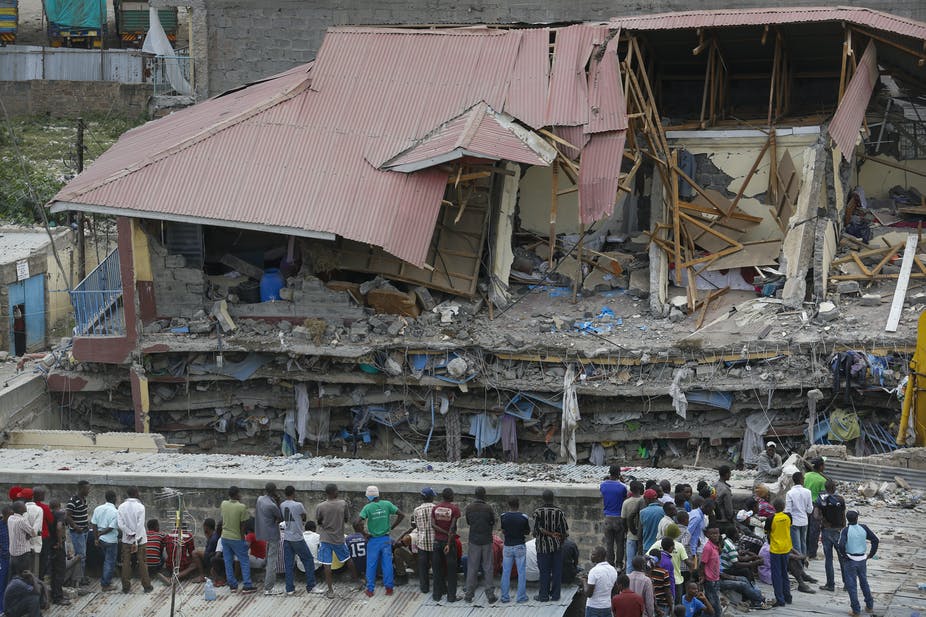 National President of the institute, Kunle Awobodu, who disclosed this at the groundbreaking ceremony of NIOB, yesterday in Abuja, said professionalism in building construction remained the first step to reducing sub-standard building construction practices across the country.
He said: "There have been many building collapse cases in Nigeria. Conservatively, Lagos accounts for about 60 per cent of the figure of collapsed buildings.
"The worrisome question is: how many of those who have participated in the construction of collapsed buildings have been prosecuted?"
He spoke on the need for Nigerians to engage the services of trained and certified builders who have been licensed by the Council of Registered Builders of Nigeria (COBON), adding that quackery remains the cause of building collapse in the country.
He said March 13 was chosen in commemoration of the collapse of a five-storey residential building at 63, Massey Street, Ita-Faaji, Lagos Island, in 2019, leading to the death of over 20 pupils.
He noted that the incident was an avoidable calamity that elicited worldwide condemnation. Awobodu said the outcome of investigation into the Ita-Faaji building collapse and several similar past cases in Lagos made the state government to stipulate in its Building Regulations of 2019 that building construction sites across the state should be managed by registered/professional builders.
The NIOB president added that the association had offered a pro bono service to check substandard structures for demolition across the country. He said that the activities of quacks had put many lives in danger, disclosing that the association had concluded that it would work with relevant government ministries to curb the incessant building collapse.
He said: "In a pro bono exercise engendered by need for social responsibility, builders will pay visits to various building sites across the country to provide clients, developers and their workers technical advice and construction techniques that will help uplift and sustain the serviceability of their buildings."
He said those who fail to comply with professional advice would have their structures demolished as guided by the law, adding: "We hereby enjoin the Federal Government, through the Minister of Works and Housing, Mr. Babatunde Raji Fashola, to expedite further actions on the National Building Code project.
Follow us on social media