Ahead of the July 24 Local Government Polls, the Lagos Chapter of the All Progressives Congress (APC), has begun sales of party forms for member aspirants between today and May 11.
Following the sales, a screening is scheduled to hold among the members until May 21, before the primaries for Chairmanship and Councillorship aspirants holds on May 29.
The party allowed male aspirants below 40 years and all female aspirants a 50 percent discount in cost of nomination forms, placed at N2m for Chairmanship and N500,000 for Councillorship polls.
One of the first contestants to purchase the form was Honourable Oladipupo Rasheed Aro, who is contesting for the chairmanship of Ojudu LCDA.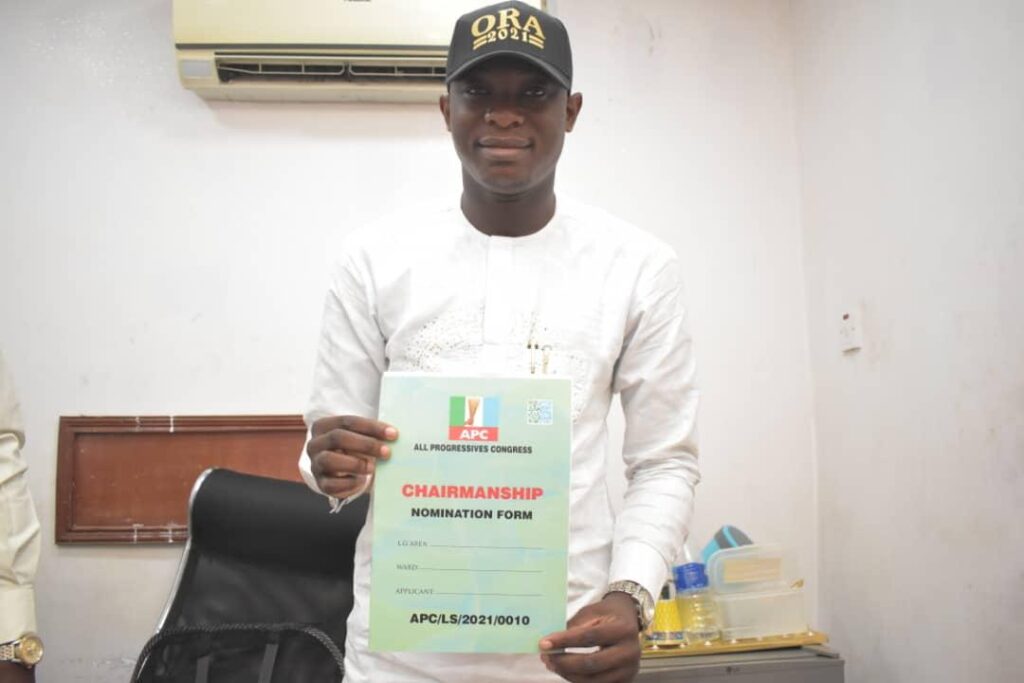 According to the party's Caretaker Committee, headed by Tunde Balogun all aspirants must sign the party's code of conduct and only aspirant cleared by the screening committee shall be eligible to stand election at the party's primaries.
According to the committee, the screening committee shall take into consideration full information on an aspirant's background such as education, political experience, team spirit and reputation.
It said there shall be a five-man screening appeal committee which shall be responsible for hearing of all appeals arising from the screening committee's report.
It also said that a disqualified aspirant might seek review of the screening committee's decision by appealing to the State Caretaker Committee through the state caretaker chairperson.
Follow us on social media