Uduak Akpan, a suspect in the murder of Iniobong Umoren, the Akwa Ibom woman who was lured out of her home with a fake job interview, has pleaded guilty to the offence.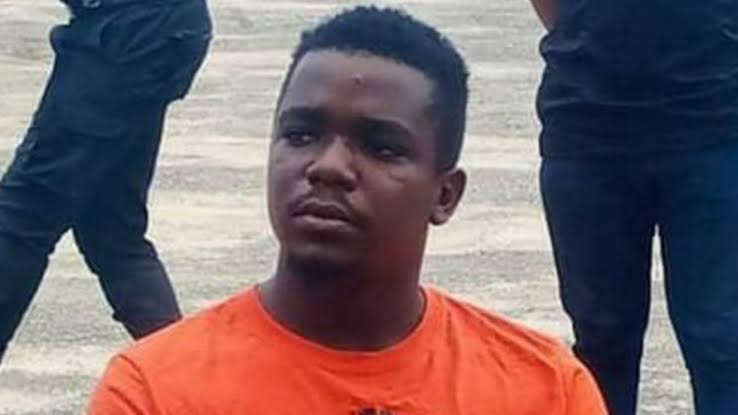 Akpan was arraigned alongside his father arraigned before a State High Court judge in Uyo.
He, however, pleaded not guilty to the charge of rape.
Umoren was raped and killed in April in the outskirts of Uyo by Akpan who the police in Akwa Ibom State described as a serial rapist.
Her remains were buried in a shallow grave in Akpan's family house where the crime took place.
Umoren was later buried on Friday at her hometown, Nung Ita, Ikot Essien in Oruk Anam Local Government Area of Akwa Ibom State.
The case is being prosecuted by the Akwa Ibom State Government.
Responding to questions from journalists, Akpan narrated how he attempted to rape the deceased and eventually killed her using a pressing iron he referred to as a stabiliser.
"She (Ms Umoren) came for a supposed job interview in which I used reverse psychology on her. I asked her if she can work in a farm where hard drugs are kept as a secretary and she said she can— that she's ready to do the job," Akpan said.
"When she came, I revealed to her that this farm does not exist. There is no farm like that. It was just a hoax. I told her that before she leaves that I would like to have sex with her and she agreed. She gave a condition that I should use a condom, which I did.
"While I removed the condom, she became furious. She took a nearby stabiliser to hit me on my head and she bit my left ring finger and tried to reach for the wall, screaming.
"While I was bleeding, in a bid to stop her, I used the same stabiliser to hit her. She fell and started bleeding."
Follow us on social media