Exactly two weeks after the gas tanker explosion, the Lagos State Fire service among others has concertedly averted another possible gas explosion along Lagos Ibadan Expressway inward Kara Bridge after two gas tankers collided.
The agency, which said it received a distressed call of a heavy gridlock on the expressway, arrived the scene and discovered two tanker loaded with PMS had clashed, spilling its contents.
The DG/CEO Lagos State Emergency Management Agency (LASEMA), Dr. Olufemi Oke-Osanyintolu noted that upon arrival of the LRT at the scene of incident, they realised the traffic was as a result of two tankers loaded with PMS.
He stated, "They had a collision at Berger inward Kara Bridge along the axis while one of the tankers subsequently spilled its contents into the nearby drainage," he said.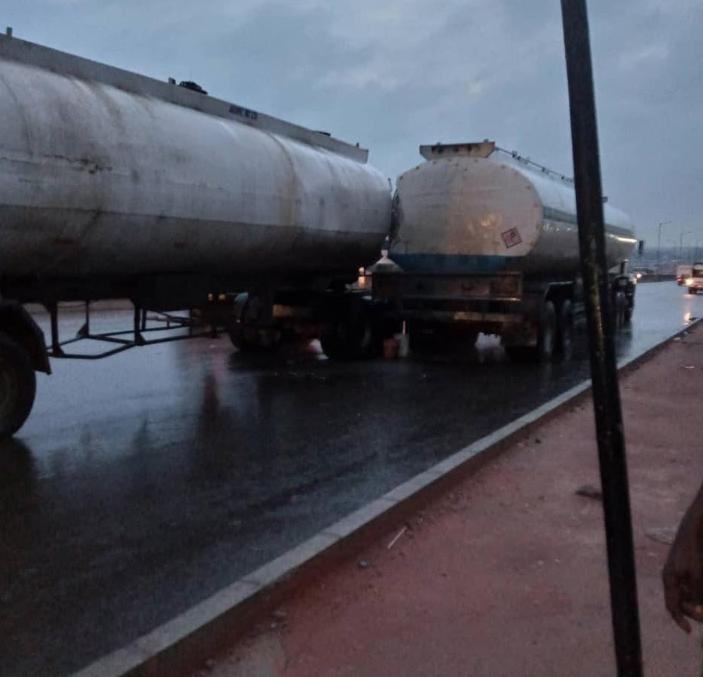 While affirming that no casualty was recorded, the DG acknowledged that a combined team of the Lagos State Fire service, Ogun FRSC, LASTMA, and police officers were responders at the incident scene.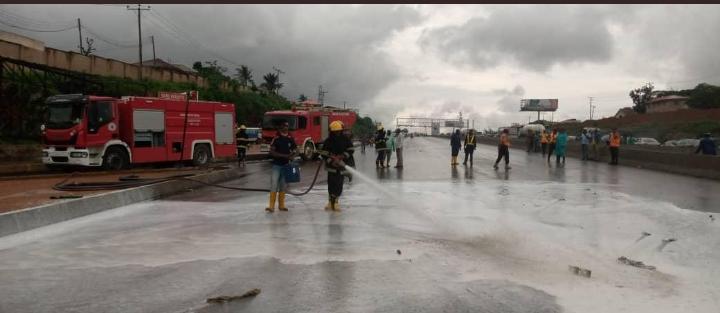 He, however, assured road users that the area had been blanketed to forestall a secondary occurrence, Oke-Osanyintolu said, "Trans-loading concluded and the affected tankers have been moved off the road and subsequently handed over to police officers from Ojodu Berger".
"The road is now free for vehicular movement and social economy activities. The axis has been restored to normalcy," says LASEMA boss.
Follow us on social media