A Senior Secondary Student of Jakande Estate Comprehensive Senior College, Abesan, Ipaja, Abeedah Alabi, has been applauded for creating an 'E-Trash Box' innovation.
The Tutor-General/Permanent Secretary, Education District 1, Barrister Margaret Titilayo Solarin has showered encomium on the female student for being exceptional.
The video of the noble initiative, which caught the attention of Mobile Telephone Network, MTN, was shared on MTN mPulse Meet the Genius platform for the month of June, 2020.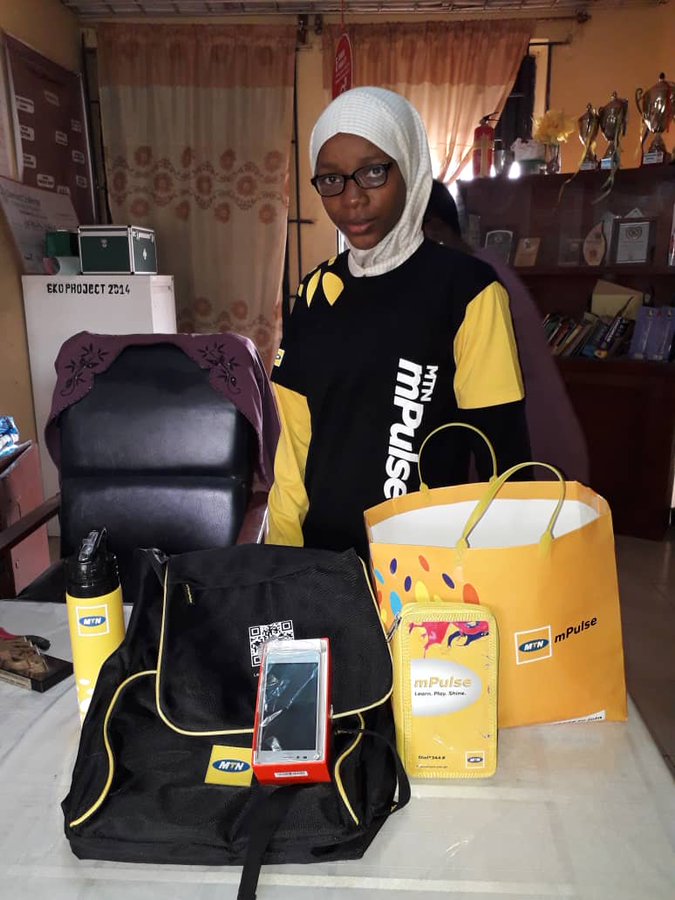 Solarin described the creativity of the talented teenager as marvelous and outstanding, especially as it aligned with the Health and Environment initiative of the present administration in the continuous campaign for proper refuse disposal methods and good environmental hygiene.
According to her, the spirit of creativity and innovation exhibited by Abeedah should again send the right signal to other students whom, she said, should realise that dedication to learning and research are very critical in making a head-way in life.
The Tutor-General also commended the School Principal and Teachers, especially the ICT Teacher, Mr. Soji Megbowon, who won the 2nd Best National Maltina Teachers Award 2019, and recently donated Internet Of Things (IOT) laboratory to the school.
Follow us on social media