… With Kwam 1, Pasuma, New Born Fela, others as headliners
In a very welcomed efforts to further rebuild the fast declining unity fabrics of Nigeria, the Ikosi-Isheri Local Government Development Area (LCDA), is set to host the second edition of her pacesetting Cultural Carnival, tagged: "Ikosi -Magodo Cultural Carnival 2022", due to its great impact on the inhabitants of community, Council, Lagos State and Nigeria.
The very laudable entertainment and cultural event which is widely embraced and enjoyed by the mass Council, mixed with multiple enthnic groups, is slated to hold at FunFair ground, Magodo GRA, Lagos, on Friday September 30th to October 1st, Nigeria's Independence Day celebration.
As a cross-cultural event which has immensely benefited many, the Council inhabitants are already prepared to troop out enmass to joyfully participate in the Carnival as usual.
The Carnival, first of its kind from the Nigerian grassroot, creates a big platform for the Nigerian multiple ethnic association. It affords the massive Nigerian tribal forks in the area such as Yoruba, lgbo, Tiv, Hausa, Fulani, Edo, ijaw, Efik, Igala, Udoma, Ibibio, Nupe and others, to come together in brotherly unity and love to sing, dance celebrate and enjoy each other's cultural diversity, heritage, music, arts, dance, fashion and other unique cultural arts expressions with peace and mutual love.
One of the key highlight of this applaudable event, is the creative and elegant exchange of tribal traditional and cultural fashion display by the inhabitants of the Community. The founder and convener of the Carnival, the Council Chairman, Mayoress Princess Samiat Abolanle Bada, leads the participants with her exotically flamboyant Cultural fashion exchange. Mayoress Bada, an illustrious Yoruba woman from Lagos State, last year, wore a very fine Fulani attire to mark the event and encouraged her followers to do the same. This year, the Charismatic and inspirational Council boss, has already dressed up for the event in her top notch, alluring and dazzling Efik Cultural attire from the Efik tribe of Cross River State. She has already done beautiful photo shots in her Efik superb fashion which has set literally "set the community and her environments ablaze".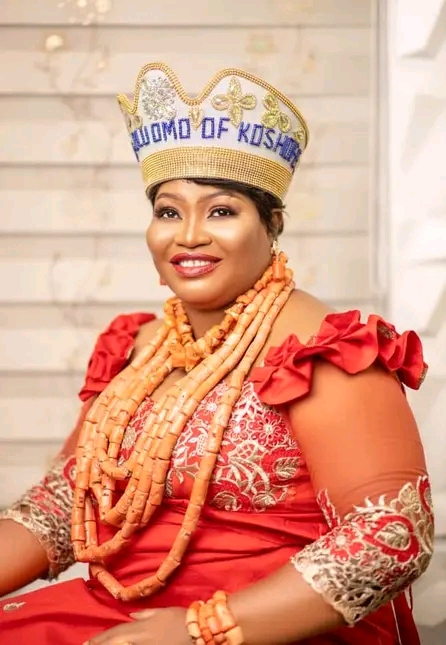 In addition, the Carnival will parade the best of musical performances and entertainment displays from highly talented icons with international acclaims. These includes the global King of Fuji music, Kwam 1, Sir Shina Peters, Pasuma, Obesere, Bella Shmurda, the born again Fela, DJ Sebastian, and Apala music maestro, Wasiu Haruna Ishola.
Others are ace actor, Said Balogun, award winning Comedians and actors such as Lepecious Bose, Owen Gee and Koffi the Great. Outside this, the event will also feature other interesting activities such as Carnival floats, pageantry, raffle draws and awards to distinguished Nigerians and bodies.
On the vision behind the epochal event, Mayoress Bada, who spoke through the Council Chief Press Secretary, Kenny Hamzat, said that the event is aimed to be "a celebration of love and oneness to strengthen African and Nigerian values, and promote harmony, peace and unity despite our multi-ethnic and religious diversity". The theme of the event according to Princess Bada, is "Our Culture not our Religion".
In related development, one of headlining artistes, Bella Shmurda, has appealed to Nigerians to "come out and let's enjoy the event together". In a video message he sent to music fans, Shmurda, whose new song "Born Again Fela" is making hot waves, said, "let's come together let's party together as I will he will be there live to perform".
In a related development, the eagerly excited fans, especially from Ikosi-Magodo Council, have positively replied from their social media. Shamwill Balogun said, "it loud in Ikosi-Isheri, a very nice concept and initiative. God bless our Mayoress," he wrote in his Facebook account. "Keep up the good work my superlative and proactive Mayross. May God really bless you with wisdom, brilliance, intelligence and understanding. Am proud of you Ma," another indigene, Oladipo Olawale, wrote on his Facebook page.
To further brief the people of ikosi- isheri LCDA and Nigerians at large on the furthcoming Carnival, Princess Samiat Abolanle Bada, said, "We are ever ready for the upcoming Ikosi-isheri Ketu Magodo Annual Cultural Carnival."
"The theme of this year's edition is: OUR CULTURE, NOT OUR RELIGION.
"We want to tell the whole world that our tradition is not forgotten. We are saying we are black and we are proud of our colour.
"My advise to the youths is to rediscover and have faith in themselves. They are the leaders of today, not just tomorrow," she further explained.
Follow us on social media