The Mayoress of Ikosi-Isheri LCDA, Princess Samiat Abolanle Bada justified before Governor Sanwo-Olu and stakeholders in Ikosi-Isheri and its environs the importance of building a modern alternative to the existing market at the official commissioning of International market and fruit market Phase 2.
Samiat expressed that the troubles and challenges bedeviling the previous market Informed the decision of a a modern market.
In one of her remark at the commissioning, she said;
"Mr Governor, Sir, when I assumed office as the Executive Chairman of Ikosi-Isheri LCDA, it became a necessity to build a modern alternative to the existing market. The axis received heavy traffic from all over the state, the old market was bedeviled by hoodlums and was a major hideout for miscreants terrorising the citizens of our LCDA and passersby on the busy Ikorodu Road.
"In fact, there were social ills like hardened criminals, different cases of rape and molestation were recorded in full daylight and darkness of the night. Life was short and brief; It was another underworld full of dirts with heaps of domestic rubbish, excreta and odour scattered and thrown carelessly around fellows and mates fought frequently, joined in street fighting, guns banged now and again, drug and illegal trades abound."
With this development, we will have multiple benefits of:
-Environmental beautification
-Increased and more profitable economic activities
-Increased security and safety of human and economic resources
-Development of infrastructural amenities have all been added to our LCDA, Lagos State, and indeed Nigeria.
With the opening of this market, we are creating new pathways for economic growth and development in our community. We are also supporting our local businesses and entrepreneurs, which is crucial to the success of our country.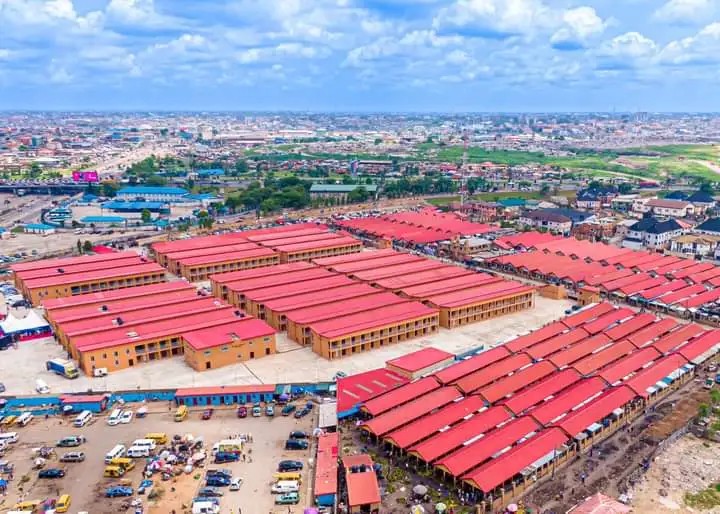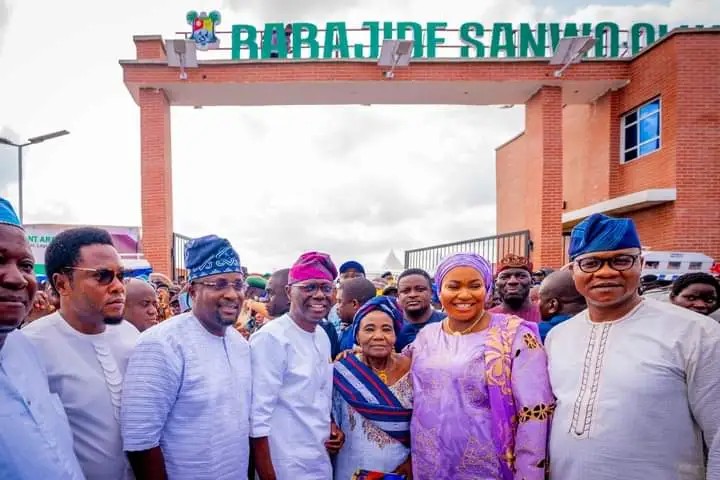 The first phase was commissioned last year by you, Mr Governor, sir, that phase consists of key-clamp shops (fruit section) where all old time occupants and fruit shop owners were conveniently relocated, with more than 3000 units of spacious key clamps.
"Today I am so delighted to tell you Mr Governor, distinguished ladies gentlemen that the second phase has been completed already, and occupied by the same old users. It will be commissioned today along with this beautiful international market by the special grace of God."
Among other things, Governor Sanwo-Olu said now that President-elect Asiwaju Bola Ahmed Tinubu has been conferred the title GCFR, Lagosians should be more hopeful for more good governance in the coming days.
Traditional leaders, Politicians, civil servants, journalists, market women and men, league of Imams and Pastors were among the participants who witnessed the commissioning.
Follow us on social media