…Rearrests an ex-convict for stealing
Operatives of the Rapid Response Squad (RRS) Lagos State Police Command have rescued two yet-to-be identified suspected burglars in the wee hours of Monday from irate mob who almost lynched them on Lagos Island of the state.
The police officers were said to be on patrol along Lagos Island when they bumped into the incident and rescued the suspects swiftly.
As shared on its Twitter account @rrslagos767, while exhibits like clothes were recovered from the suspects, they have since been handed over to Area 'A' police station for further investigation.
This arrest is coming as the police officers at lyana-Oworo have also arrested a suspected phone snatcher, who tried to dispossess a passerby Monday morning.
The suspect further confessed to the police that he is an ex-convict.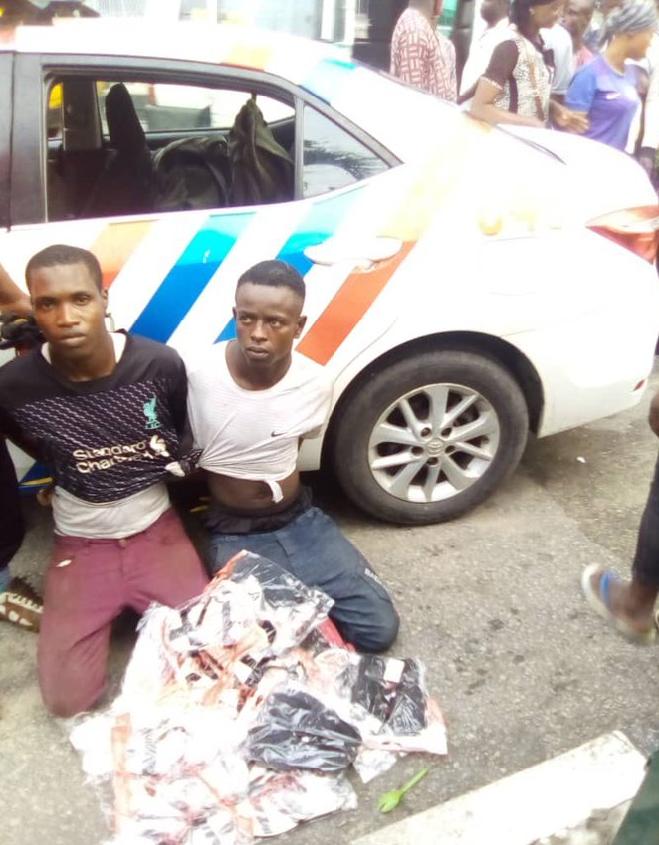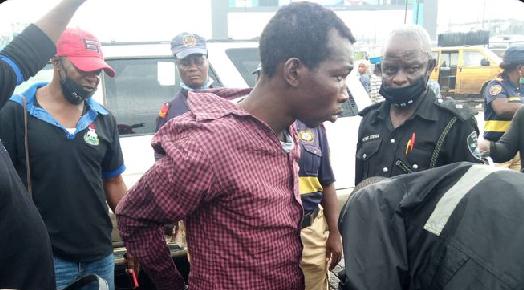 He has been secured and handed over to Oworo Police Station for investigation.
Follow us on social media